BW and Berea featured in holiday film
Love them or hate them, 'tis the season for the holiday romance genre on television, and this year, there are some familiar places and faces in one such movie.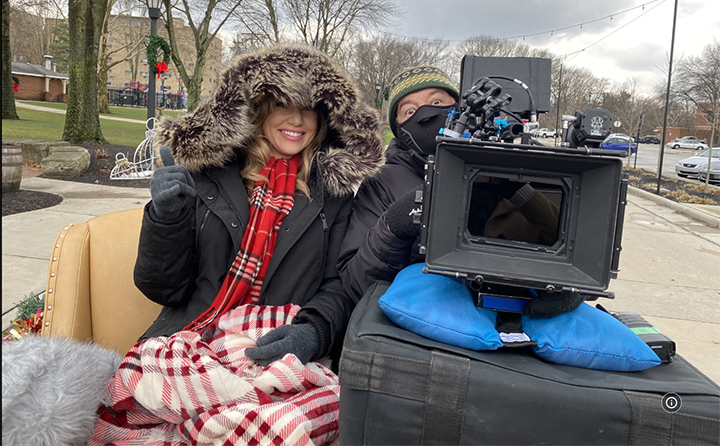 Almost a year after Baldwin Wallace University and the City of Berea hosted a film crew from Nicely Entertainment, the holiday romance "Merry Single Christmas" is streaming on FreeVee, an Amazon Prime channel.
The story centers around a "Christmas Lonely Hearts Club" singles retreat where exes accidentally show up at the same event.
Local locations and people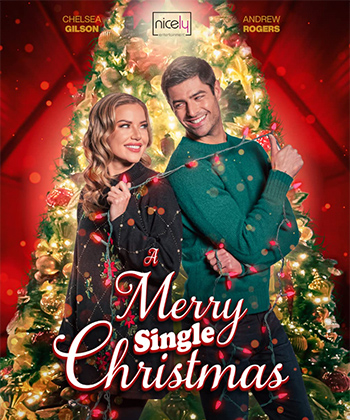 Much of the show was shot in Rocky River and along Lake Erie, but there are scenes in recognizable Berea locations near campus, including Coe Lake.
BW people appear both on camera and working behind the scenes. The BW business school's Beth Ehrbar and her husband have a credited cameo role, while Justin Schultz '14, who studied broadcast communications and film at BW, served as first assistant camera operator and focus puller.
Watch the credits for other names, including Baldwin Wallace University, which provided space for the film crew to set up shop in the Fynette Kulas Music Hall in the Boesel Musical Arts Center.
BW Double feature
For those who want to stream a double-feature with a BW connection over winter break, the major motion picture "White Noise" with Adam Driver starts streaming on Netflix on December 30.
Follow this link to read about the BW connection to that Noah Baumbach-directed film.