Scenes from Netflix Original Film 'White Noise' shot at BW
Dr. Jim McCargar served as science advisor as Adam Driver played a professor in a BW chemistry lab.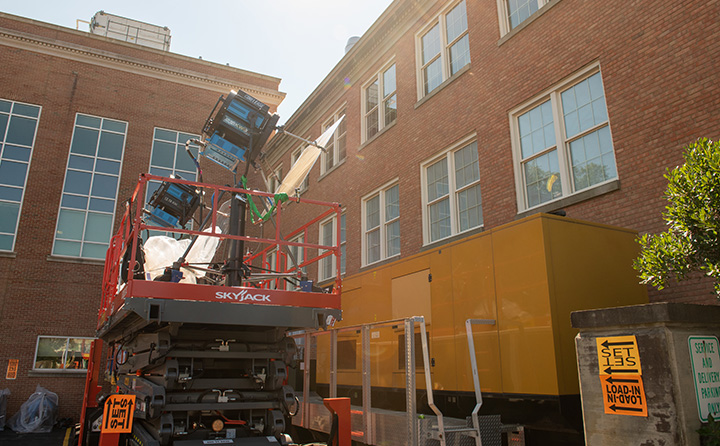 A bit of Baldwin Wallace University is captured on film in Netflix's new original movie "White Noise," starring Academy Award nominees Adam Driver and Greta Gerwig.
Scenes from the movie were shot in the summer of 2021 inside labs at BW's Wilker Hall with Dr. James McCargar, professor of chemistry and associate dean of BW's School of Natural Sciences, Mathematics and Computing, acting as a science advisor.
Getting the science right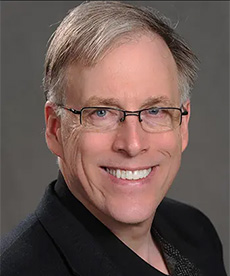 From helping the large Netflix film crew stage an authentic lab setup for the 1980s time period to advising the actors on how a scientist would behave in the lab, McCargar was on hand for advance scene blocking and on set during parts of filming. 
"During the walk-throughs, with all the staff moving around, it was incredible to watch. To see how the actors and the director communicate was incredible, magical even," said McCargar.
When asked what questions he fielded on set, McCargar said, "They asked me how to go about getting rid of the bubbles that were forming on the inside of some of the beakers. I told them that there's a trick scientists use where you gently tap the sides of the beaker to dislodge them.
"One of the other things that we had to do ahead of time was move equipment out because much of our modern lab tools would not have been there in the '80s, so we pulled much older microscopes out of storage for the lab scenes. The microscopes were still on hand because many scientists have a hard time throwing anything away," McCargar added with a laugh.
In an interview with News 5 Cleveland, McCargar noted it was also "[i]nteresting how the [director] is so open to the actor in terms of what might work better. As an instructor, that's something I am always open to — how can I make a class better."
BW on the silver screen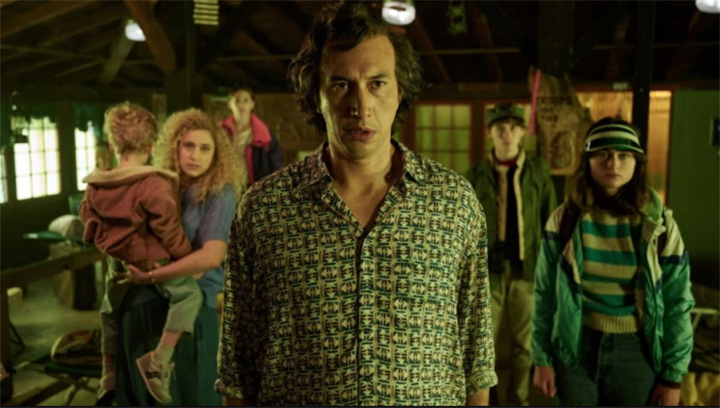 This is not the first time the university has been featured on the silver screen. The campus was used to shoot scenes in the 2017 horror film "The Bye Bye Man" as well as several commercials, including a recent shoot for the Chipotle Mexican Grill food chain. 
Dan Karp, assistant vice president of BW University Relations, who acts as a liaison to film productions shooting on campus, noted that "large productions pay for the use of campus facilities, which covers the cost of services. But what's more, alumni and friends of BW see familiar places in these movies and shows, which ultimately builds awareness and connects people back to BW."
Karp also explained that BW is happy to support the efforts and economic impact of the Greater Cleveland Film Commission.
"White Noise," directed by acclaimed filmmaker Noah Baumbach, is a dark comedy and an adaptation of the U.S. National Book Award winner by the same name written by Don DeLillo. The film premiered at the Venice film festival on Wednesday, August 31, opens the New York Film Festival on Friday, Sept. 30, and will appear on Netflix and in select theaters later this year.
Point of pride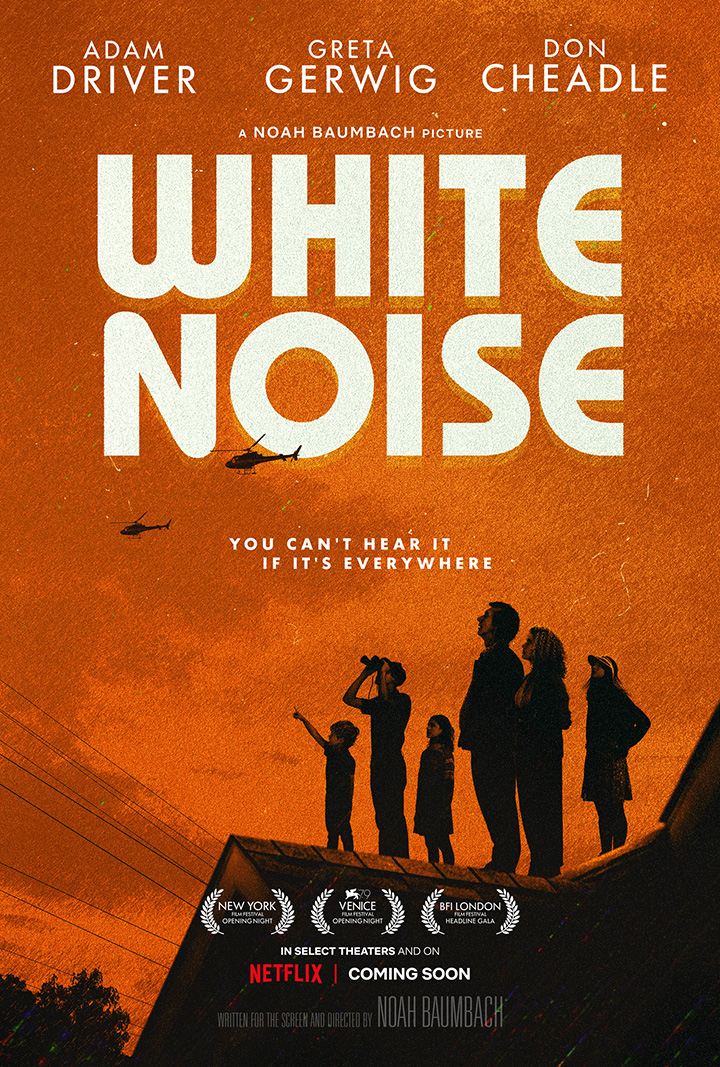 McCargar takes pride in BW's appearance in such a film, saying, "It's really cool. There were a lot of institutions involved around Northeast Ohio, but it was an honor for BW to be one of them."
When asked what it was like to meet an A-list actor like Driver, McCargar said, "He mostly just introduced himself and thanked us after the walk-through was done, but I was so grateful that he took the time to do so, especially given how busy the rehearsal was."
If you decide to watch "White Noise," in addition to any of the lab scenes that make the final cut, look for BW and McCargar in the closing credits.