Algorithm aligns just fine for trio of BW profs teaching AI ethics
Philosophy, psychology and computer science unite for a new course that explores the perils, power and prestige of artificial intelligence.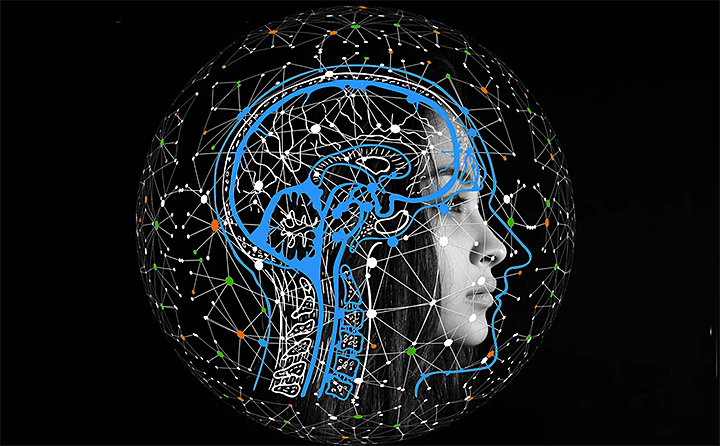 From robots to romance to privacy-busting technologies that make our phones a treasure trove of data, artificial intelligence (AI) is a booming mega-billion-dollar industry that both captivates and cajoles us. Its impact touches our lives daily, whether we know it or not.
Its tendrils are far-reaching but not without consequence, as issues like algorithmic bias, ethics and transparency have become hot-news topics about the need to protect personal data.
This semester 20 BW students are exploring the ethics and societal impacts of artificial intelligence through a new course co-taught by three BW professors — Dr. Jen Perry of psychology, Dr. Kelly Coble of philosophy and Dr. Brian Krupp of computer science.
The course, which was open to students of any major, probes such disconcerting topics as privacy and transparency in the gathering and use of personal data and the potential to try to manipulate a person's online behavior as well as discriminatory practices and prejudices relating to AI data.
Intriguing interdisciplinary study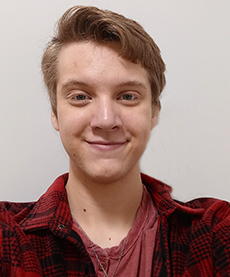 The artificial intelligence course has been a fascinating experience for both faculty and students alike, among them BW psychology major Kevin Mihalek '24 of Cleveland.
"I feel like we all have a surface-level understanding of how companies collect and use data," believes Mihalek. "But knowing exactly what things like 'cookies' are and how websites collect them has changed my outlook. The emotional and ethical perspectives that surround this topic also have been pretty enlightening.
"The interdisciplinary nature of the class taught me to look at topics of discussion beyond my own knowledge and psychological theories. I learned about areas of philosophy and IT I hadn't expected to learn with my degree," remarked Mihalek.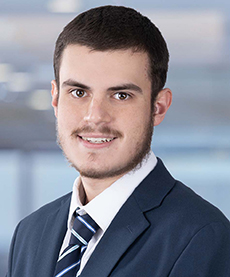 Computer science major Justin Verhosek '24 agrees. "The mix of student majors and experiences makes the course interesting. Courses specific to my major are very focused in order to deepen a student's knowledge of a particular subject. On the other hand, a topic like artificial intelligence is best viewed in a holistic way; otherwise, you risk disregarding major facets of it.
"Courses in your major are useful to teach you specifics of what you need to know for jobs in that field. But courses outside of your major, especially interdisciplinary ones like this, can help you grow more personally and professionally," said the Cleveland native.
From dating apps to Tesla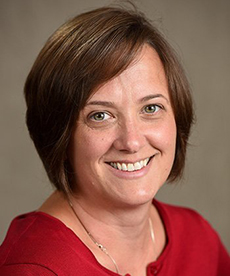 Among the three professors, the course taps into their intellectual curiosity of dissecting a topic in a multifaceted way. In addition to diverse readings, video and audio segments, it prioritizes class discussion to encourage varying opinions, analytical thinking and problem-solving.
For Perry, the course has been a great opportunity to explore an intriguing, ever-changing field.
Her focus on the emotional and relationship aspects of AI is an area that isn't always top-of-mind in a precision-based IT world. With her class readings that span everything from dating apps to facial recognition tools to chatbot attachments, the subject matter has been a mix of pop culture, high tech and human-versus-robot comparisons.
Inspiration for the course began 18 months ago, but it was put in motion when Coble received a grant at a New Currents in Teaching Philosophy conference (part of the Council of Independent Colleges Institute) last summer. He used the grant to help fund the innovative course.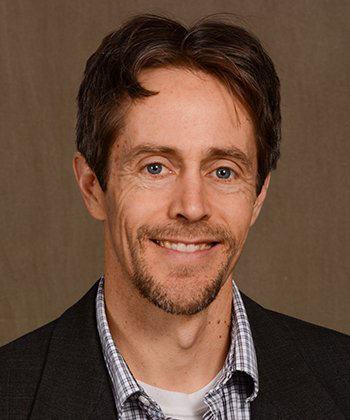 "Since only two class participants are actually computer science majors, I think one of the most eye-opening elements for students has been learning specifically how some of the technology works," said Coble. "For philosophy students, it also has been useful to see how much the history of the development of AI overlaps with the history of philosophy of mind. Theories of the human mind have informed the design of artificial intelligence, and AI designs have informed theories of mind," he noted.
But the course isn't all intellectual discourse and discussion. Hands-on, interactive projects and activities add to the lively learning. In October, Krupp led a tech assignment that gave 18 students who are not majoring in a computer science field an opportunity to do basic programming as a way to learn about autonomous vehicles.
"We spent two days programming robotic cars that use an ultrasonic sensor to determine if it is close to an object. The sensor was mounted on a motor, so the robot could look forward, left and right. It could also turn and move forward and backward. The goal of the assignment was to use the sensor on the robot to navigate through the classroom," explained Krupp.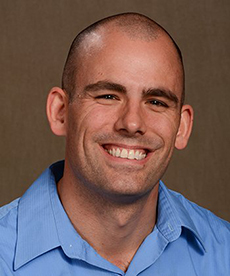 "Through this project, students could see the complexities of programming a robotic car and using a sensor to determine how close the car was to a physical object. This is the same sensor Tesla had equipped in their vehicles and only recently removed from their cars," he added.
In addition to learning about autonomous vehicles, the students have studied autonomous weaponry being used in the Ukraine war as well as the use of AI in political misinformation campaigns.
"The students are fantastic! They are engaged, interested in these topics and have a depth of knowledge on some of the concepts that is truly impressive. The best part is that this is outside of my specialty area, so I am often learning as much as our students," admitted Perry. 
Looking beyond AI to expanding perspectives
Whether it is studying the effectiveness of autonomous vehicles or trying to understand the bigger-picture issues of ethical, socio-economic and cultural implications of advanced technology, the thought-provoking course is perhaps best summed up by English and philosophy major Paul Szalay '23 of New Concord, Ohio.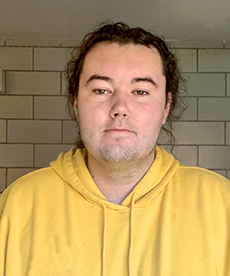 "I originally signed up for this course to learn about the ethics of larger-scale AI and the repercussions it could have if we do not treat it correctly. AI is already a very pervasive aspect of my life — whether it is through marketing, data tracking, politics or something else — and is only going to become more so," he emphasized.
"But the added benefit is the interactions with my peers. My advice is to expand your perspective to as many things as possible. Even if it is something you do not agree with, just recognizing that everyone comes from somewhere and being able to hear the reasoning for someone's argument makes it much easier to digest. You never know what realization could change your life just by listening to people," he concluded.