BW grad leads SaaS company and gives back to sport management program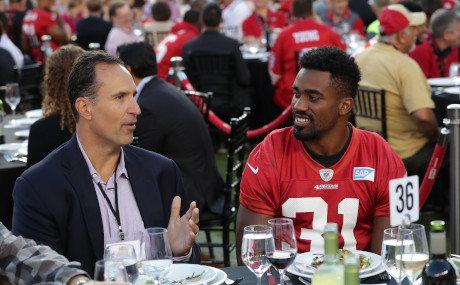 For many Baldwin Wallace alumni, their time at BW means much more than simply earning a degree. It's an experience that shapes them personally and professionally through a close-knit community. Such is the story for BW alumnus Gerald Hwasta '91, who has enjoyed a successful career in operating, advising and investing in technology businesses.
Currently, Hwasta is the chairman and CEO of 24/7 Software, a leading provider of operations management software solutions. He says, "24/7 Software is a rapidly growing SaaS (software as a service) company that serves large properties such as commercial properties, corporate, sports and public entertainment venues. Our customers include 80% of North American sports teams and venues. Our solutions are the de facto system of record for operations personnel in managing both events and day-to-day property management."
From Baldwin Wallace to Silicon Valley and Beyond
During his time at Baldwin Wallace, Hwasta discovered a unique sense of community, which he credits with helping to form him into the person he is today. As a student, he built a foundation early on in the computer information systems and business administration programs, which enabled him to transition through several roles in finance.
He says, "Between liberal arts, computer science and business courses, my education was well-rounded and allowed me to move throughout my career within different roles with finance, Silicon Valley tech companies and Sand Hill Road investing."
Beyond classes, Hwasta was motivated by the support of his professors, fraternity brothers and teammates. He says, "One professor and mentor opened up possibilities for me by teaching about the realities of the business world, showing me a path to an MBA and connecting me with prominent alumni. In addition, my fraternity brothers and football teammates provided a disciplined but fun environment."
Overcoming Difficulties with Support from the BW Community
Hwasta also found support from the BW community during a difficult time in his life. Just before the beginning of his senior year, his mother died in an accident. He says, "The entire BW community was there for me, including friends, teammates, President Malicky, Coach Packard and board trustees."
Through that experience, Hwasta discovered the things that really matter in life. He says, "I learned at this time that the health and lives of friends and family are the things that really matter, and everything else in life is just window dressing. As a husband and parent now, I remember my time at BW as something that shaped me as a person and helped me to prioritize the right things in life."
Giving Back to BW Sport Management Students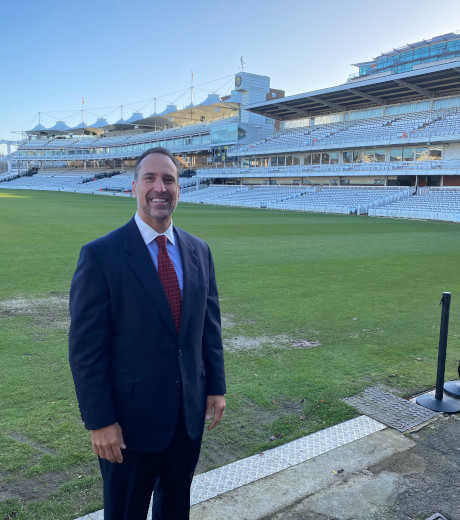 While Hwasta's life and career have allowed him to travel to 40 countries around the world, his YJ4L spirit inspires him to stay involved with the BW community. He says, "I reached out to Dr. Charles Campisi when I realized Baldwin Wallace had a sport management major. He and I had a great conversation, and after he learned about our software, he recommended that I reach out to Dr. Andi Lyons."
Hwasta talked to Lyons' sport management class and also saw an opportunity to give back by helping the students with a case study using one of 24/7 Software's clients. Students were given a case study about the use of the software for an NFL stadium and team, as well as an overview of the platform.
Hwasta says, "Students gathered in groups to answer questions on how to use our solution during the COVID-19 pandemic. We were impressed as each group presented their ideas. Seeing how the platform is used to operate facilities allowed the students to put themselves in the shoes of venue management. They learned the activities they need to perform through recording and communicating through our software, utilizing both computer and mobile solutions."