Alumni support BW student veterans to succeed in life after military service
When Doug Goepfert '68 returned from serving in Vietnam, a veterans support group did not exist. Fortunately, he was able to rely on his church and wife for the support he needed.
His wife, Laura, had also experienced the impact war can have on the returning veteran.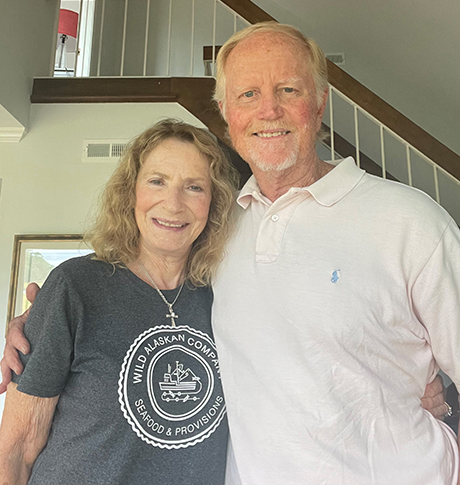 "Laura's grandfather was a veteran of WWI who suffered PTSD or 'shellshock,' as they called it then, and later suffered a life-changing breakdown," says Doug. "Her dad was a WWII decorated veteran who helped liberate Italy."
Both wanted to help returning veterans progress in life and earn a college education, but the reality was returning veterans had unique needs as college students.
"A tour of duty is not like a tour of Europe or a year spent studying abroad," explains Doug. "It is a seminal event in one's life, whether or not you served in a combat zone. When you return, the world may seem radically changed, and your outlook on life may be totally different from when you left."
Anxieties may follow the veteran, and they may choose to retreat from others and from living their lives because of their inability to place terrible events in the past.
Specialized support
"The veteran will need to learn how to make their way," adds Doug. "There is a great need to be among students with similar experiences and a need for advisors who are able to relate to the veterans. Veterans need help in gaining perspective, finding jobs, in learning about sources of funding, health support needs and adjusting to campus life."
Doug and Laura decided to establish The Veterans Support Endowment to help provide these needed services for BW student veterans so they can progress in life and be less concerned with financial matters.
The Veterans Support Endowment provides funding for BW's Veterans Program, including costs related to BW's All-Star Student Veterans Center, and attendance at the national Student Veterans of America (SVA) Conference. It has also provided stipends for daycare, groceries and computer purchases for student veterans in need. Over time, the fund will provide scholarship support for veterans who do not receive full tuition support from the GI Bill and BW's Yellow Ribbon Program.
Courage and Self-Sacrifice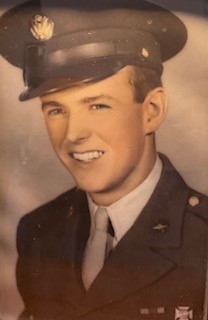 Pam Dunn Connolly '71 established a veteran's scholarship in honor of her father, F. Richard Dunn. He was awarded the Bronze Star at the age of 23 while serving in the Army in the South Pacific during WWII.
"With courage and self-sacrifice, he saved fellow soldiers while having a son back home he would not meet until my brother was 13-months-old. This is the essence of my dad," she says.
The same sense of duty and responsibility that her father exemplified propelled her to establish the Dunn Connolly Scholarship in his memory that would benefit BW students who served.
Pam's father died in 2008 after a long battle with Alzheimer's.
"Of his disease, he once said to me that this was a battle that could not be won," she says. "Yet he fought every day, with courage and self-sacrifice, just like he had done for his family, friends, and country all his life. He would be proud to know that his scholarship helps veterans fulfill their potential at Baldwin Wallace."
To support BW veteran students, visit Alumni Giving and select "Veterans' Support Endowment" from the designation drop-down menu.