20 years later, symbolism and scars of 9/11 inspire BW student-faculty research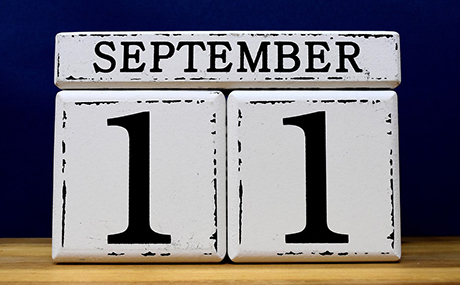 As the 9/11 terrorist attack approaches its 20th anniversary, a Baldwin Wallace University professor and recent graduate are studying how two decades of media coverage have changed, along with Americans' perception of the event.
Eyewitness account versus media frames
Back in 2001, Dr. Brian Monahan, a BW professor of sociology and criminal justice, was on the ground in NYC in the early aftermath of 9/11 as a member of a field research team tasked with observing and recording the unfolding events.
As he noted discrepancies between his first-hand observations and media framing of the event (the "first draft of history"), questions about media coverage, cultural trauma and societal change emerged and became a focus of his ongoing research.
Monahan's studies of the resulting symbolism and effect on the American psyche led him to author "The Shock of the News: Media Coverage and the Making of 9/11" (NYU Press, 2010), and he has continued to build on that research ever since.
BW faculty-student collaboration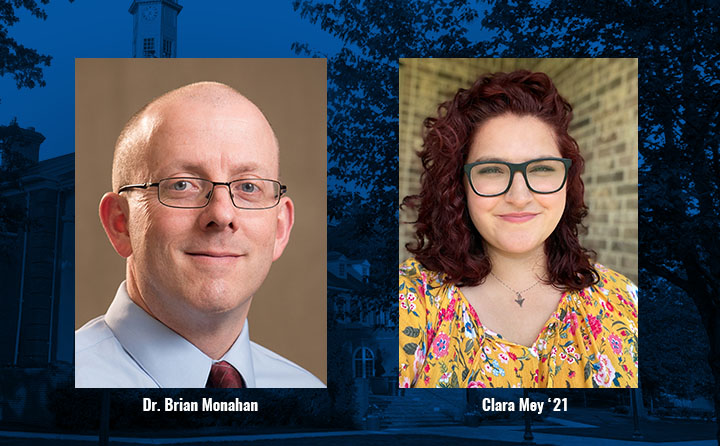 Monahan and spring BW graduate Clara Mey '21 are currently completing a research project that examines 20 years of anniversary coverage to see how media frames have shifted or remained stable over time.
Monahan initiated the research collaboration after Mey expressed an interest in his 9/11 research and a desire to gain research experience of her own.
"I took an interest in this topic after being exposed to media studies research in one of Dr. Monahan's courses and reading his book on my own," Mey explains. "In the fall of 2020, I worked through an independent study course to carry out data collection and analysis to determine how 9/11 media frames and resulting public perceptions have changed and evolved over the course of two decades."
Monahan added, "Our experience highlights the value of BW undergraduate research opportunities. Through independent study, Faculty-Student Collaboration (FSC), Summer Scholars and other programs, students transform classroom lessons into meaningful scholarship that aids in their career development."
In fact, Mey is beginning her first year in the sociology doctoral program at the University of Delaware this fall.
Two decades of changing perceptions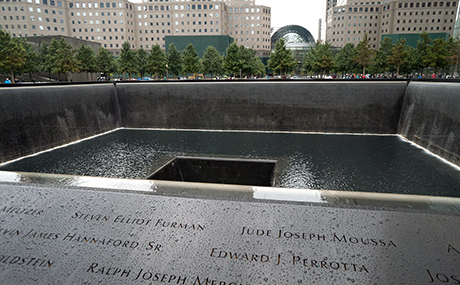 The research paper authored by Mey and Monahan was presented at a national academic conference earlier this month (August 2021), and a research manuscript is being prepped for journal submission after incorporating the 20th-anniversary data. 
Preliminary findings include waning coverage since the 10th anniversary of 9/11, which accounted for just 17% of all articles in the sample collected from The New York Times. The research also noted changing emotional connections to the attacks over time among reporters and audiences.
"Anniversary coverage analysis also showed that stories about the wars in the Middle East eventually become decoupled from 9/11," Monahan explains. "In other words, 9/11 and the wars began as intertwined issues with deep symbolic ties but eventually came to be covered separately from one another."
Monahan's work and expertise have been featured in many 9/11 stories throughout the years, including USA TODAY, CNN.com, The Associated Press, HealthDay, SpectrumNews1 and The Washington Post.