BW business alumnus creates app for emergency aid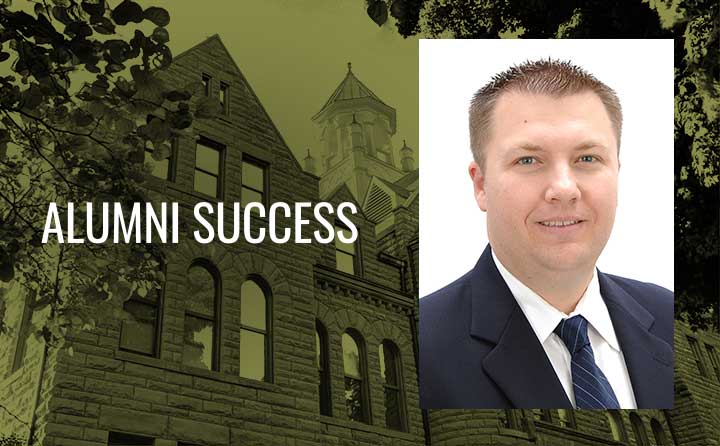 As natural disasters, like Hurricanes Harvey and Irma, have ravaged areas of the U.S., tech developers are stepping up to help people across the country in emergencies. One of those people is Brian Hilinski '04, co-founder and chief operating officer of Harmany Inc.
The free Harmany app allows users to post and find shelter and resources during emergencies. Harmany aims to make emergency evacuation easier, safer, more accessible and more affordable.

The company was founded in September 2017, and the app launched in June 2018. Since its creation, Harmany was named a top 100 semifinalist for the 2018 Startup of the Year by the Consumer Technology Association. It has also been featured on The Washington Post, NPR and WTVY-CBS.
Professional and personal growth at BW
Hilinski graduated from Baldwin Wallace with a bachelor's degree in business administration, with an emphasis in accounting and finance, and a minor in economics. He said his time at BW gave him opportunities and experiences that were influential to his success.
"BW provided a solid educational foundation and gave me a chance to sharpen my skills in multiple fields of business," said Hilinski. "There were many opportunities for me to learn from some of the highest quality educators such as Dr. Linda Chase, who as a professor and student advisor always put an emphasis on personal development, and professor Phil Bessler, who brought his multiple years of professional experience into the classroom to teach about the practical matters of business management and entrepreneurship."
He also said that BW's service work has been beneficial to him since graduating. "BW also provided many opportunities from internship program partnerships to community involvement through volunteering and social activities that have allowed me to grow upon both personally and professionally," said Hilinski.
Harmany is available for download on the App Store and Google Play.