BW students tackle germs on airplanes to win aviation innovation contest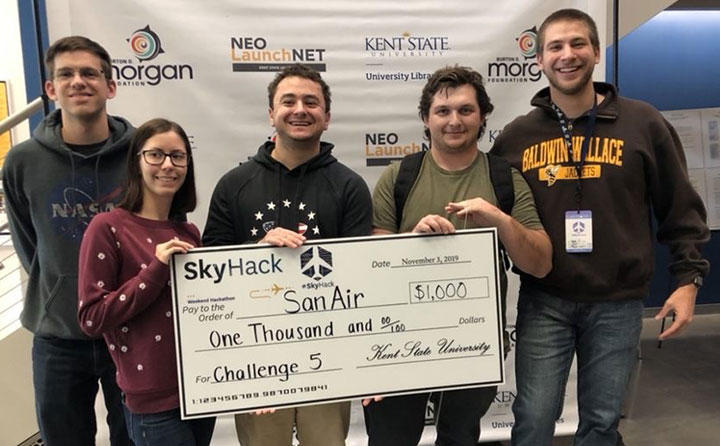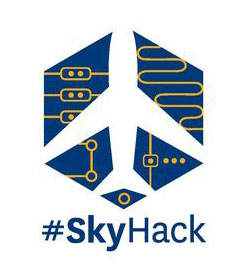 An idea to clean up cabins and lower the potential spread of germs during air travel netted a first-place prize for a team of five BW students competing in the 2019 SkyHack Design Challenge.
The aviation-themed "hackathon," sponsored by the Burton D. Morgan Foundation and held at the Kent State College of Aeronautics and Engineering over the Nov. 1-3 weekend, challenged students to come up with "a solution to a challenge or 'pain point' relating to the aviation industry" in one of five categories.
Zapping germs with light
BW's interdisciplinary team, led by computer science major Lucas Shalkhauser '21 and joined by computer science and mathematics major Sydney Leither '21, computer science major Sam Kratsas '21, biology major Jake Cohen '23 and physics and chemistry major Nate Bianco '21, took on the challenge of making air travel healthier for passengers.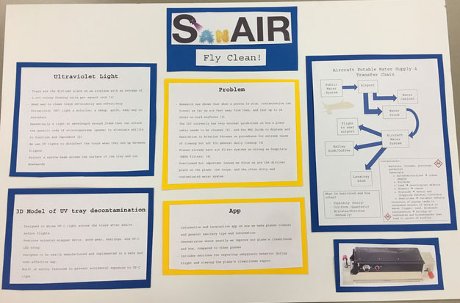 Their innovative proposal would destroy pathogens on tray tables and in-flight water using UV-C light delivered through a system they named "SanAir."
The team also included an app for customers to track information about the flight's water and air quality maintenance logs.
Each student worked on a particular area of the challenge and came together for a final, cohesive presentation for the judges.
Problem-solving Payoff
According to the BW team's faculty advisor, Dr. Paul Penko, proposals were judged on "technical performance, feasibility, innovation and quality of presentation." The first-place win earned the BW team a cool $1,000 prize.
"The experience was amazing," raves Shalkhauser. "The challenge changed the way that I look at and approach different problems and how to find the best solutions."
"We all worked extremely hard with little sleep," he adds. "But in the end, we were all very proud of the work we did, and we had a lot of fun."