Mathematics faculty and alumna honored as outstanding educators
Professor of mathematics Dr. Catherine Lane, professor emeritus Dr. Richard Little and alumna Laura Novosel Little '83 have all been recognized by the Greater Cleveland Council of Teachers of Mathematics (GCCTM) for exemplary educational work.
Outstanding faculty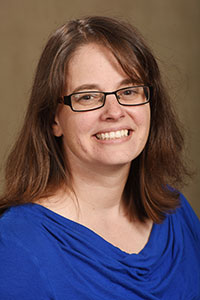 Lane, who began teaching in the BW School of Natural Sciences, Mathematics & Computing in 2016, was named the University Faculty Outstanding Mathematics Educator. She stated, "I absolutely love working with our pre-service teachers here at BW – watching them grow, challenge and expand their knowledge is extremely satisfying."
Lane noted that research is always expanding our understanding of the way students learn. "To be effective in my job, I have to keep learning new ways to think about concepts, and I love the challenge of learning new things," she shared.




Lifetime achievement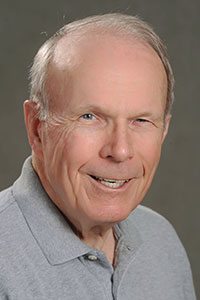 Dr. Little and his wife, Laura Novosel Little, each shared the honor of being awarded the GCCTM Lifetime Contribution to Mathematics in Education Award.
Richard Little, who taught at BW from 1975 to 2013, spoke fondly of BW's outstanding and supportive faculty colleagues, but said his work with students was the highlight of his career.
"I take abundant pleasure in the 5,000 or so BW students with whom I worked in my mathematics and honors program classes, especially the majors who have gone on to earn master's and Ph.D.s in mathematics and mathematics-related disciplines and are now very successfully employed in a wide variety of positions involving mathematical applications," Little said. "The random 'thank you' notes I receive from these alums are delightfully gratifying, and more than a handful arrive every year."
From music to math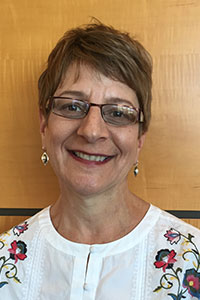 Initially a Conservatory of Music student majoring in music education, Laura Little changed course following her field experience and earned a bachelor's degree in elementary education at BW.
"I quickly realized that I enjoyed a self-contained classroom and working with children in all subjects," she said. "I was able to easily transition to elementary education and retain my connection to the Conservatory through choir and piano lessons."
Little, a BW Outstanding Senior as an undergrad, went on to a successful 30-year career in the Lakewood City Schools, occasionally returning to BW for professional development workshops.
"I am humbled to be recognized with my husband and by the very organization that, throughout my career, provided me with ongoing professional development, inspiration and a connection to dedicated colleagues who share the passion of teaching mathematics," Little said.