OVERVIEW
Explore your theatrical expression and develop the technical and narrative skills needed for a successful and rewarding career in acting and directing.
Baldwin Wallace's theatre major integrates extensive hands-on learning with comprehensive coursework. You'll build skills in acting, voice, movement, make-up, audition techniques, script analysis, directing, stage management and more. 
Foundation courses in literature, history, performance, technical and collaborative studies help you develop analytical skills and insights into professional theatre. Small class sizes, individual attention and faculty mentoring are at the core of the program. You'll be encouraged to participate in professional apprenticeship opportunities nationally and abroad.
BW faculty are practicing professionals with contacts at Cleveland's Great Lakes Theater, Cleveland Public Theatre, Beck Center for the Arts and Dobama Theatre, as well as Idaho Shakespeare Festival and Lake Tahoe Shakespeare Festival.
Through these opportunities, you'll gain experience, earn Equity points, network and build an impressive resume. On campus, you can get involved in theatrical productions through performance, design and construction, production, management and marketing.
With both proscenium and black box theatres, BW offers traditional and contemporary audience settings that provide a variety of learning environments, including theatre in-the-round, thrust staging and more.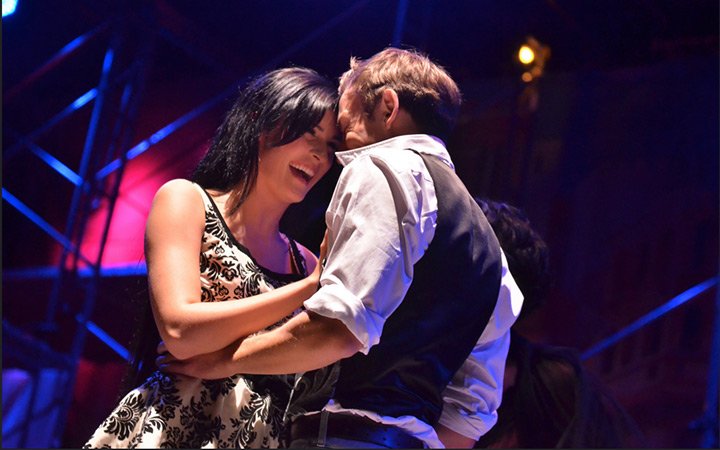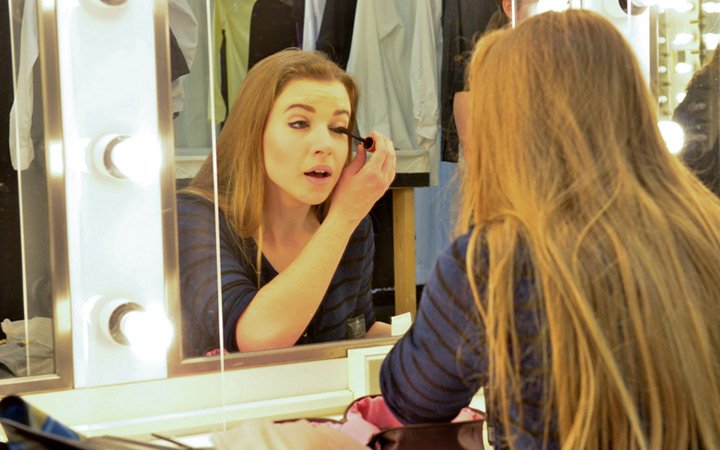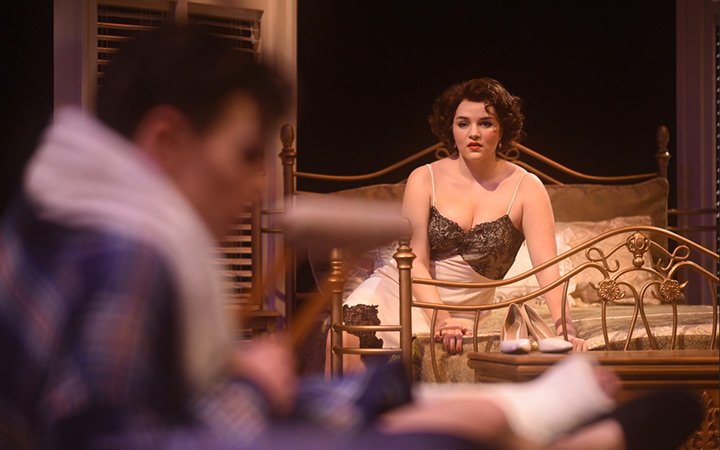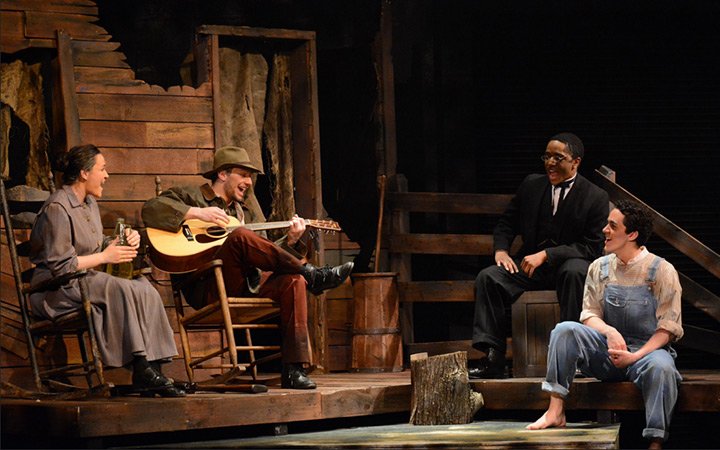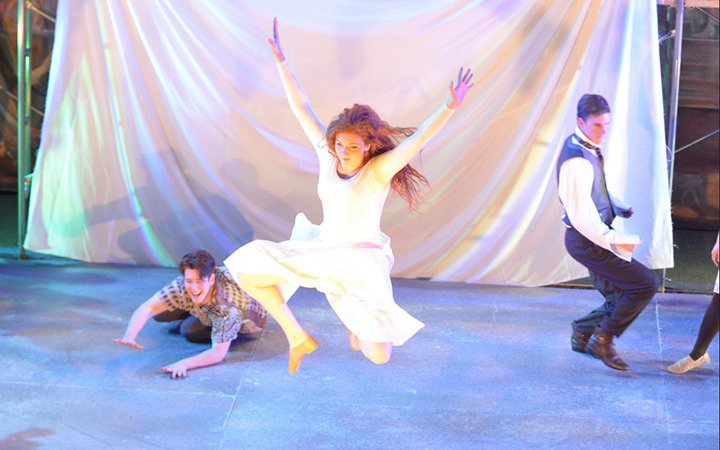 View recent productions of the BW theatre program.


CAREER OPPORTUNITIES
Actor
Director
Critic
Theatre manager
Stage manager
Playwright
Casting or talent agent
Dramaturg
THREE SPECIALIZED PROGRAMS OF STUDY
At BW, theatre majors can focus their studies in acting and directing, design and technical and stage management. All programs include a solid foundation of courses designed to give students a comprehensive overview of theatre.
MINOR IN DANCE
Students interested in a career in the performing arts, dance therapy, dance education or related area can benefit from this minor. It offers an analytical, imaginative and physical study of movement with an emphasis on developing sound technical, compositional and performance skills.
STUDY THEATRE IN LONDON
Heighten your understanding and appreciation of British theatre through a study abroad experience. The program is a three-week, credit-earning immersion course in British theatre that includes a nine-day trip to London. It is led by BW theatre faculty.
CURRICULUM
Offered as a major and a minor, theatre offers three programs of study: acting and directing, design and technical and stage management.
There is also a minor in dance and an interdisciplinary program in music theatre.
The theatre major provides a broad perspective of the literature, history and creative practices of the discipline. Courses prepare students to appreciate and participate in theatre at all levels of performance, production, direction, design and management.
You can study acting, directing, voice and movement, scenic and costume design, lighting, stage management, theatre history and more. You also can take special seminars in contemporary topics.
STUDENT EXPERIENCES
Experiential learning bridges classroom study with real-world opportunities. You can enhance your studies through theatre productions, internships, co-curricular activities and student organizations.
Student Organizations
Theatre Arts and Performance
This organization supports student theatre artists and those interested in theatre on campus. It informs students of events and opportunities in theatre, maintains an open forum for student ideas and projects, and raises awareness of on- and off-campus theatrical events.
United States Institute for Theatre Technology (USITT)
The BW student chapter of USITT is committed to strengthening the skills of technical theatre students while carrying out the mission of the national organization. USITT serves to create vibrant dialogue among practitioners, educators and students.
Facilities
The Department of Theatre and Dance is located in Kleist Center for Art & Drama. It houses two theatres: John Patrick Theatre and William A. Allman Theatre.
The John Patrick Theatre is a large 512-seat proscenium theatre. The stage has a 67-foot fly loft with a counterweight system. The stage opening is 44' by 24' with an extended 15-foot apron, ample wings and depth measuring 30 feet. This facility also boasts a new lighting system installed by ETC. With over 200 dimmers, lights are operated on an Emphasis board including a WYSIWYG program.
The William A. Allman Theatre is a smaller, flexible theatre with seating between 100-250. This unique studio space is intended to provide a variety of seating arrangements, including proscenium, three-quarter-thrust and in-the-round. The theatre has a balcony around three sides and a lighting grid 23 feet above the stage floor. This space also boasts a new Strand Century Lighting system with a 520 series light board.
Off-Campus Experiences
Baldwin Wallace's close proximity to Cleveland and its nationally ranked arts organizations offers outstanding learning and performance opportunities. BW students worked with many of them, including:
ALUMNI SUCCESS
At Baldwin Wallace, you'll experience personal and professional growth in a supportive community that challenges and inspires you to succeed.
Recent BW theatre acting and directing majors are finding their success at:
Catherine Patterson '15 has an acting internship at Florida Studio Theatre.
Courtney Horne '15 is a masters degree candidate in arts management at the University of Akron.
Caitlyn Engler '15 is touring with National Theatre for Children.
Rachel Hoffpauir '15 is an actor in Lost Colony, an outdoor drama in Manteo, NC.
Lucas DeWindt '15 is an MFA candidate in acting at Savannah College of Art & Design.
Sarah Bell '14 is pursuing a master's degree in acting at the London Academy of Music & Dramatic Art.
Katie Butcher '14 is an MFA candidate in acting at University of Georgia.
Luke Brett '14 has a title role in Timon of Athens with Cleveland Shakespeare and actor/teacher for Great Lakes Theater.
Kelly Smith '14 is an MFA candidate in acting at Florida State University Asolo Conservatory.
Shaun O'Neill '14 is an actor/teacher at Great Lakes Theater.
Maureen Regan '13 is pursuing a master's degree in musical theatre at the New York University.
Ian Rehn '13 is head of the lighting department and senior shop technician with Production Resource Group in Atlanta, Georgia.
Nick Vogelpohl '13 earned an MFA in Technical design and production at Yale School of Drama.
Susanna Miller '12 is pursing an MFA in Costume Design at NYU.
Kyle Downing '11 earned an MFA in acting from the University of Houston.
Patrick Hayes '11 is an MFA candidate in lighting design at the Carnegie Melon School of Drama.
Dane Michael Urban '11 is an assistant stage manager & production assistant in New York City, New York. His broadway credits include: A Delicate Balance, It Shoulda Been You, The Bridges of Madison County). 
Danae Iris McQueen '10 is an MFA candidate in costume design at the University of California, San Diego, California.
Rebecca Vail '10 is an MFA candidate at Peter Stark Producing Program in the USC School of Cinematic Arts.
Laura Welsh Berg '05 is an actor at Great Lakes Theater and the Idaho Shakespeare Festival. She earned an MFA from DePaul University.
Cameron Caley Michalak '05 is a scenic designer and technical director with the Cleveland Play House.
Molly Richards Claassen '01 is assistant professor of directing at Columbus State University.
Full-Time Faculty
Adam Heffernan
Chair, Theatre and Dance Department
Associate Professor
M.F.A., The University of Tennessee, Knoxville
Victoria Bussert
Professor
M.F.A., M.A., Northwestern University
Gregory Daniels
Assistant Professor
A.A.S., Onondaga Community College
Jeff Herrmann
Professor
M.F.A., Southern Illinois University
Les Hunter
Assistant Professor
Ph.D., Stony Brook University
Brennan Murphy
Associate Professor
M.F.A., Yale University
Scott Plate
Chair, Music Theatre Department
Associate Professor
M.F.A., The Florida State University
Sara Whale
Instructor
B.F.A., Pacific Northwest College of Art
Jack B. Winget
Professor
Ph.D., Kent State University
Charlotte Yetman
Professor
M.F.A., New York University
Adjunct Faculty
Tesia Benson
Lecturer
Costume Draper
M.F.A., The Univeristy of Illinois at Urbana-Champaign
Melanie Boeman
Lecturer
Costume Shop Manager
B.A., Cleveland State University
Mitchell Fields
Lecturer
M.A., Columbia University
Martin Friedman
Lecture
Ph.D., University of Michigan
Dylan Fujimura
Lecturer
Technical Director
Fred Gloor
Lecturer
B.A., Kent State University
Anjanette Hall
Lecturer
M.F.A., Rugers University Mason Gross School of the Arts
Rebecca Leuszler
Lecturer
B.F.A., Nutmeg Conservatory for the Arts
Lisa Ortenzi
Lecturer
M.A., Roosevelt University Chicago College of Performing Arts
Rachael K. Palermo
Lecturer
M.A., New York University
Corrie Purdum
Lecturer
B.A., Baldwin Wallace University
Bob Taylor
Lecturer
MBA, Case Western University
Dusten Welch
Lecturer
B.A., Ashland University
Staff
Yolanda Kennedy
Office Manager