Transfer From Houston Community College to BW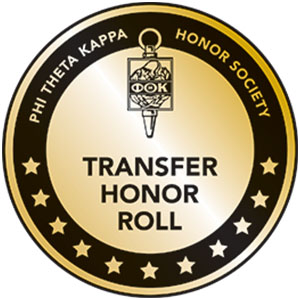 Baldwin Wallace University and Houston Community College are committed to helping students build a bridge from HCC to BW. A maximum of 62 semester hours may transfer from two-year or community colleges. Courses transferred from HCC count directly toward your major or minor, core requirements, or electives - and all are valuable credit toward the minimum 120 credits needed to graduate. All approved courses with a grade of C or better will transfer to Baldwin Wallace, given that they fall within the academic scope and level of BW's programs. Grades of C- or below do not transfer.
ASSOCIATE TO BACHELOR PROGRAM - A2BW
Baldwin Wallace's Associate to Bachelor's Program (A2BW) accepts your entire associate's degree toward the bachelor's degree at BW. A2BW ensures that you earn maximum transfer credit and streamlines completion of your bachelor's degree. You will enroll at BW as a college junior, entering directly into your major and minor courses. The following associate degrees qualify for A2BW consideration:
Associate of Arts
Associate of Science
Associate of Applied Business
Associate of Applied Science
To learn how your associate degree counts toward a Baldwin Wallace bachelor's degree, contact the Admission Office at 440-826-8012 and talk with a transfer counselor or email admission@bw.edu.
TRANSFER SCHOLARSHIPS FOR HCC STUDENTS
Baldwin Wallace University offers transfer scholarships ranging from $7,000-11,000 per year, a $1,000 Associate Award, and a $1,000 Phi Theta Kappa Award. Additional scholarships may also be available. Learn more about transfer scholarships and financial aid.
International students may be eligible for the John Baldwin Scholarship. This award may be up to $15,000 based on academic achievement, leadership/service involvement and effective communication.
TAKE THE NEXT STEP
Talk with a Transfer Counselor! We'll review your HCC courses, show you what will transfer, answer your questions, and tell you all about the BW experience. Admission counselors also periodically visit HCC and would love to meet with you during our next visit to Texas!