BW tests high-dosage tutoring to regain pandemic losses
Aspiring teachers from BW's education department team up with Fairview Park schools to accelerate a post-COVID-19 academic rebound in reading and math.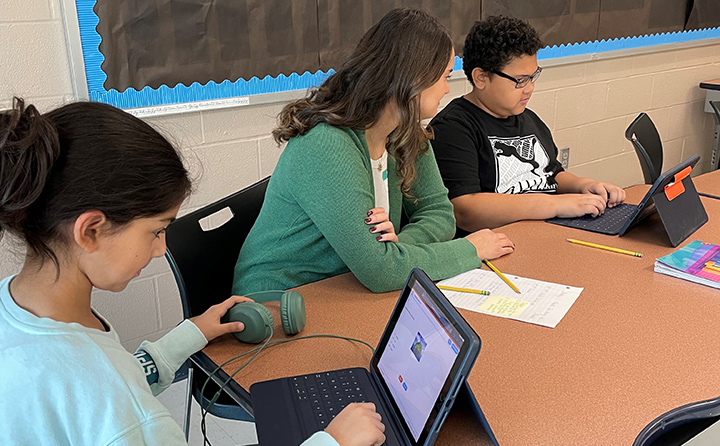 Baldwin Wallace University is expanding a state grant-funded partnership with the Fairview Park City Schools that aims to jumpstart learning for students who lost ground during the pandemic's remote instruction. 
Melanie Wightman, the district's teaching and learning director, told cleveland.com, "Our teachers successfully facilitated an academic rebound in literacy and mathematics with most students. However, there are students in all grades and of all ability levels who lost traction during the pandemic disruptions. They continue to need assistance to come from behind."
Win-win for BW and K-12 Students
"The high-dosage tutoring is mutually beneficial," said BW literacy education professor Dr. Rochelle Berndt, who is spearheading the program with Dr. Cynthia Dieterich, BW special education professor.
"BW teacher candidates majoring in education have the opportunity to collaborate with classroom teachers and BW faculty to design, implement and assess students' progress in an authentic school setting, based on the school's curriculum and the students' needs," Berndt explained. 
Targeted, long-term support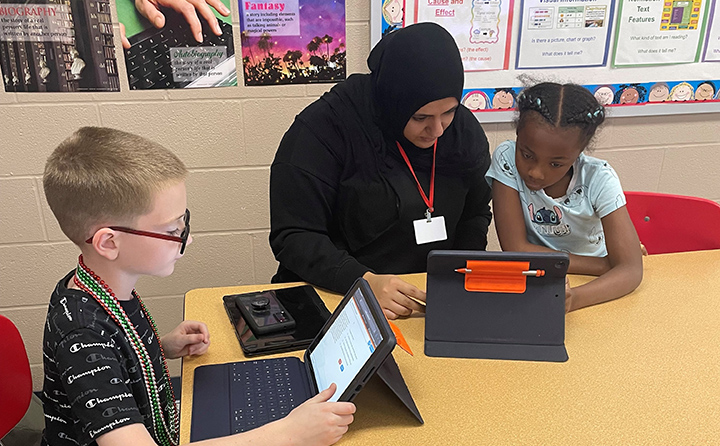 The BW education majors offer the intensive tutoring in math and reading three times a week to students in the district's Gilles-Sweet Elementary School.
The "high-dosage" tutoring program earned nearly $300,000 in state and federal education grants to launch in the fall and is expanding to reach more students this spring.
"The Baldwin Wallace University tutors zero in on the individual needs of students assigned to them and confer with classroom teachers regarding how best to personalize learning for individuals and small groups," Wightman added.
The project will continue for two years and include a free summer opportunity for students.
Contributing to research
Berndt and Dieterich are co-investigators on the research that will examine the effectiveness of the high-dosage approach.
Research published by the Annenberg Institute at Brown University shows that high-dosage tutoring can produce "large learning gains for a wide range of students, including those who have fallen behind academically."