BW STEM majors win NASA/Ohio Space Grant Consortium scholarships
Four students received 2022-2023 NASA/Ohio Space Grant Consortium (OSGC) undergraduate junior-senior scholarships.
The OSGC is part of the National Space Grant College and Fellowship Program (Space Grant), funded by Congress and administered through the Office of Education at NASA Headquarters. Space Grant consists of a national network of colleges and universities that work to support science, technology, engineering and mathematics (STEM) education, including competitive scholarships for STEM majors.
The students from the BW School of Natural Sciences, Mathematics and Computing will pursue and present research on the effects of gastric bypass surgery, air quality sensing, nasal cannula as a vector for transmission of pathogens and the development of a microbial fuel cell.
Bella Allen '23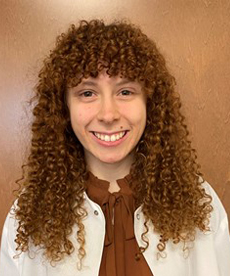 Allen is a junior chemistry and biology double major who, in collaboration with Dr. Michael Kovach, plans to investigate the transmission of pathogens on nasal cannula prongs, a medical device commonly used in healthcare to provide supplemental oxygen. This will be assessed via a series of experiments utilizing bacterial cultures to determine if they can survive on the cannula and how many will remain on the cannula after a specified length of time.
Healthcare workers frequently remove nasal cannulas to care for patients. Currently, it is unknown just how many pathogens these cannulas are exposed to when removed from the patient. With this research, Allen hopes to provide critical information pertaining to bacterial survival on cannulas and use it to potentially develop a better understanding of the transmission of pathogens on universal vectors.
Braddon Dennison '23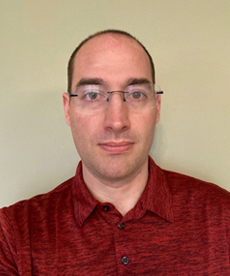 Dennison is a junior engineering major who, in collaboration with Dr. Paul Penko, plans to design, fabricate, optimize and test a practical, working fuel cell that utilizes naturally occurring bacteria to produce electrical power.
His project has both practical and pedagogical motivations. On the practical side, alternative sources of energy are of the utmost importance. The bacterial fuel cell has the potential to harvest freely available renewable energy from the ambient environment, such as a pond or sewage-treatment plant, to recharge energy storage devices. From a pedagogical perspective, this project demonstrates the application of the engineering design process in practice.
Julia Gersey '24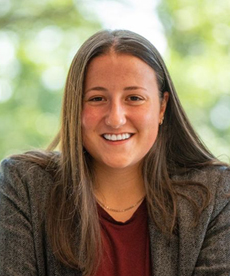 Gersey is a sophomore computer science and applied mathematics double major. This summer, under the mentoring of Dr. Brian Krupp, Gersey plans to combine hardware and software to develop air quality monitoring sensors that report real-time statistics to users.
Besides programming software to receive and interpret the data, deploying these sensors around Baldwin Wallace for a pilot study will be essential to solve technical hardware challenges and improve the prototype devices to eliminate any issues.
In Cuyahoga County, an area of 459.07 square miles and a population of 1,245,337 (as of 2020), only one air quality sensor reports the particulate matter (PM) levels. By deploying more of these sensors, Dr. Krupp and Gersey can increase awareness and education among many people.
Jake Mansell '23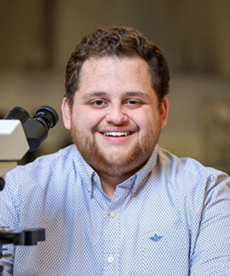 Mansell is a senior neuroscience major who, in collaboration with Dr. Clare Mathes and two other neuroscience thesis students, plans to ascertain if female rats fed a "western diet" (high in fat and sugar) that undergo bariatric weight-loss surgery will develop an "addiction" to alcohol. They have assessed this on a behavioral level and will now explore hormonal profiles.
Bariatric surgery is currently the most efficacious treatment for obesity and related disorders, but not all of its long-term implications are understood, especially in female organisms. With this research, Mansell and his colleagues hope to assess and provide information about the potential increased risk of behavioral addiction post-surgery.