US Senate race remains close in final BW Ohio Pulse Poll prior to midterm election
Inflation, abortion rights and preserving democracy are all top of mind for Ohioans as early voting is underway, although there are party ID and gender gaps in how they view the importance of those issues.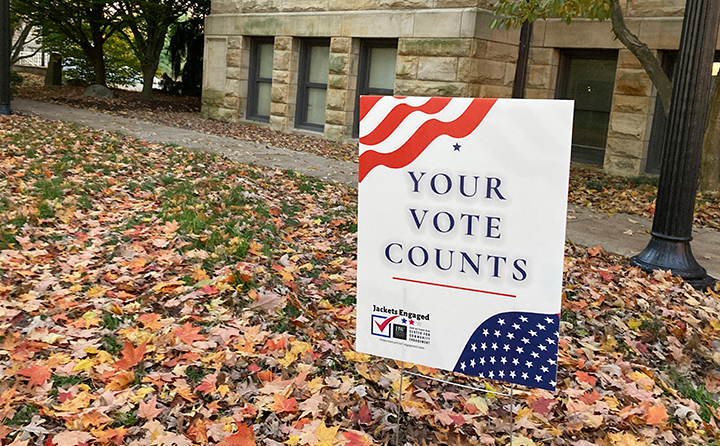 Baldwin Wallace University's third and final midterm Ohio Pulse Poll of the state's likely voters has the race for U.S. Senate remaining close, while the incumbent Governor holds a commanding lead over his challenger. 
In the latest statewide survey conducted by BW's Community Research Institute (CRI), Democratic U.S. Senate candidate Tim Ryan held a 4-point lead over Republican nominee J.D. Vance, which mirrors the margin of error.
Republican Governor Mike DeWine, meanwhile, enjoyed a 17-point lead over Democratic challenger Nan Whaley.  
"It wasn't long ago that we thought ticket splitters were extinct. Now they may decide some of the most important races this election cycle," said Dr. Lauren Copeland, political science professor and associate director of BW CRI. "In Ohio, DeWine earned bipartisan praise for his handling of the pandemic — a stark contrast to Vance, who ran far to the right in the primary. It is likely we will see many DeWine-Ryan ticket splitters this November."  
The Role of Independents and Women 
Both DeWine and Ryan are outperforming their competitors among independents and women. Among independents, DeWine has a 33-point lead over Whaley. Ryan has a smaller lead among independents (about 7 points), but he is also doing better than Vance with his base. 
"In the gubernatorial race, a supermajority of men and a majority of women prefer DeWine," said Dr. Tom Sutton, political science professor and director of the BW CRI. "The gender gap is much more pronounced in the Senate race where women favor Ryan by 17 points."  
Influential issues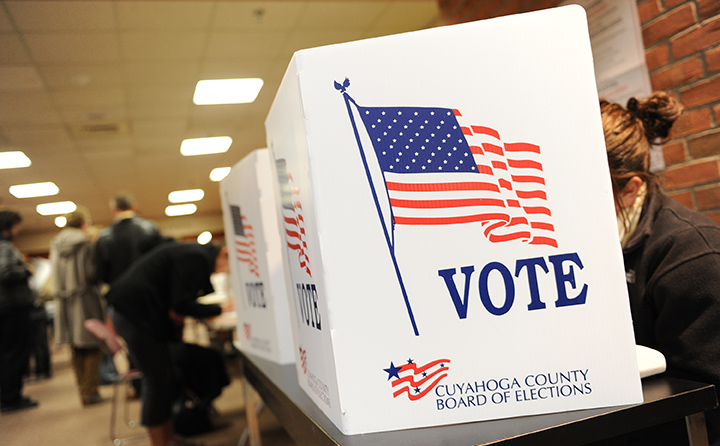 Voters' views of candidates through the lens of the issues they most care about do not necessarily toe party lines. Ryan is doing much better than fellow Democrat Whaley among voters who are concerned about inflation.  
Ryan voters give equal weight to abortion (26%), preserving democracy (24%) and inflation (24%) as the issues most influencing their choices. Voters who prefer Vance and DeWine rank inflation as their top concern.
Ryan voters are more likely than Vance voters to cast a ballot "for" the candidate rather than "against" the other candidate (68% v. 60%, respectively).  
The Incumbency advantage 
DeWine also has the incumbency and name recognition advantage, while former Dayton Mayor Nan Whaley isn't well known.  
Less than 2% of likely voters said they don't know who DeWine is, while 18% said they don't know Whaley.  
"We definitely see the incumbency advantage at work in the gubernatorial race," said Copeland. "DeWine has been elected to statewide office multiple times and enjoys extraordinarily high levels of name recognition. The Senate race is much tighter because it is an open seat."  
Republicans lead in Ohio Supreme Court races 
Respondents favor Republican Justice Sharon Kennedy by 7 points over Democratic Justice Jennifer Brunner for Ohio Supreme Court Chief Justice. Incumbent justices Pat Fischer and Pat DeWine lead their Democratic opponents, Ohio Appellate Court judges Terri Jamison and Marilyn Zayas, by 8 and 7 points, respectively.   
"This will be the first Ohio Supreme Court election in which party affiliation is printed on general-election ballots," said Sutton. "The state's highest court can have an important say when it comes to issues like abortion, redistricting and LGBTQ+ rights, and party affiliation provides voters with an information shortcut." 
Topline data report and methodology 
The BW CRI Ohio Pulse Poll of 1,013 likely voters was conducted between 10/20/2022 and 10/23/2022. SurveyUSA administered the survey instrument online to a representative cross-section of self-identified registered voters in Ohio who were selected at random by Lucid Holdings LLC of New Orleans. Respondents were weighted to U.S. Census targets for gender, age, race, education and homeownership. The margin of error was +3.65%. Larger margins of error for questions with smaller samples (e.g., those on negative partisanship) and demographic cross-tabulations are indicated for each question.  
Survey demographics, detailed methodology statement and topline data are all linked here.
See results from earlier Ohio Pulse Polls released in early October and late September.