Baldwin Wallace University Takes Ohio's Pulse Ahead of the Midterm Elections
BW Community Research Institute survey shows a close race for the U.S. Senate, a wide lead for the incumbent governor and the economy as the issue most animating the state's likely voters.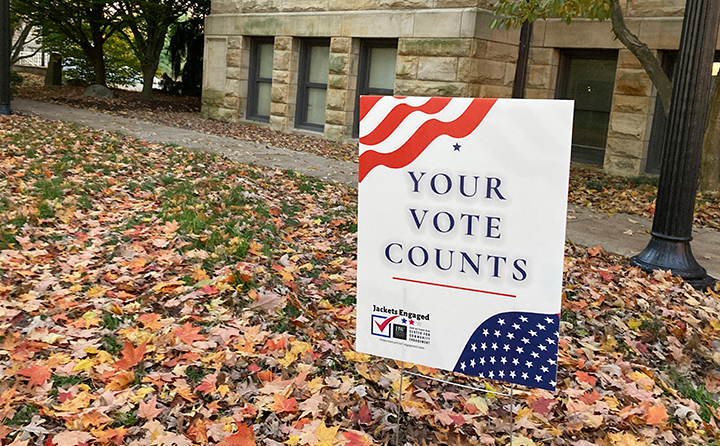 A new statewide survey conducted by Baldwin Wallace University's Community Research Institute (BW CRI) finds a tight U.S. Senate race, with Democrat Tim Ryan holding a narrow lead, while GOP incumbent Governor Mike DeWine is comfortably ahead in his bid for reelection. 
Battle for U.S. Senate seat
In the race for U.S. Senate, the BW Ohio Pulse Poll has Ryan with a 3-point edge over Republican nominee J.D. Vance (48 to 45%), with 7% still undecided. Ryan holds larger leads among Independents, who favor the Democrat by 7 points, and women, who support Ryan by a 13-point margin.   
"The race to replace retiring Republican Senator Rob Portman continues to poll surprisingly close considering the state's tilt to the right in recent years," said Dr. Thomas Sutton, who heads up BW's Community Research Institute. "The candidates are in a statistical tie with leaners added in."
"Still, Ryan's candidacy remains strong in the face of an influx of GOP PAC money to buy television advertising for Vance and support from former President Donald Trump, who most recently staged a rally with Vance on Ryan's home turf of Youngstown," Sutton noted. "With two-and-a-half weeks until early voting begins in Ohio on October 12, a lot is riding on the final weeks of the campaign and how the undecideds break."  
Wide margin for incumbent governor
In his reelection bid, Republican Governor Mike DeWine has a commanding 18-point lead over former Dayton Mayor Nan Whaley, including a whopping 34-point lead among Independents, 12% of whom remain undecided.  
"Whaley has struggled to gain traction against DeWine," said Cait Kennedy, assistant director of BW CRI. "While she has worked to contrast her stand for reproductive rights with DeWine's support for Ohio's restrictive 'heartbeat' abortion law, DeWine is emphasizing economic development."  
"The Governor recently stood side-by-side with Democratic President Joe Biden at the ribbon cutting for a much-ballyhooed Intel microchip manufacturing facility in central Ohio, which aligns with the issue that tops the list of voter concerns," added Sutton.
Pocketbook concerns matter most
More voters in the BW CRI survey identified the economy as the issue most likely to sway their midterm choices, with differences by gender and party affiliation.  
The economy was considered of "high importance" in vote choice by 71% of respondents, including 82% of Republicans, 63% of Democrats and 66% of Independents.  
By comparison, the Supreme Court's decision overturning the Roe v. Wade abortion rights precedent was considered of high importance in vote choice by a little more than half (51%) of respondents, including 61% of women, 72% of Democrats, 35% of Republicans and 44% of Independents.
Finally, investigations into former President Donald Trump factored in as "high importance" to 38% of respondents, with 68% of Democrats, 20% of Republicans and 28% of Independents indicating this would affect their vote.  
Survey report and methodology
Registration to vote in the election will close on October 11. Early in-person and absentee voting begins on October 12.  
The Baldwin Wallace University Ohio Pulse Poll of 855 likely voters was conducted between 9/12/22 and 9/15/22 using online web panel respondents, with data collection provided by SurveyUSA. A complete methodology statement, including margin of error, can be viewed along with the detailed topline report linked here.