BW students urge peers to pledge to vote ahead of the midterms
Jackets Engaged, the student group dedicated to building up campus voter engagement, is encouraging personal accountability to boost participation in Tuesday's election.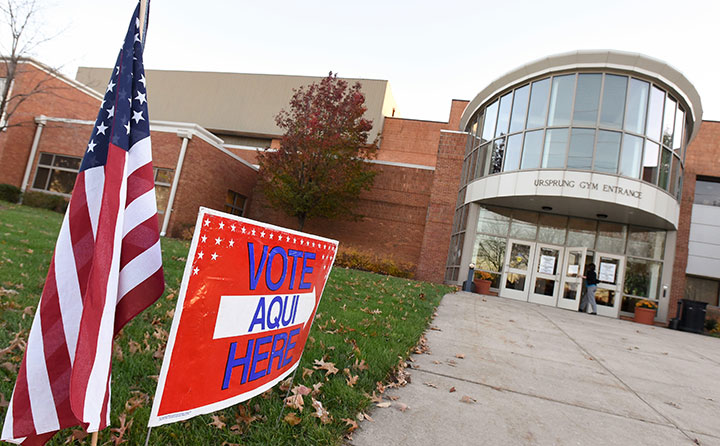 Once again, Baldwin Wallace University is going "All In to Vote" in 2022, and Jackets Engaged is leading the charge.
Jackets Engaged, a student leadership team within BW's Brain Center for Community Engagement, was created in response to 2014 campus surveys showing that many students were apathetic about civic involvement.
After signing on to the national ALL IN Campus Democracy Challenge and notching impressive increases in BW's election participation during subsequent elections, Jackets Engaged continues to build on those successes.
Taking the pledge to vote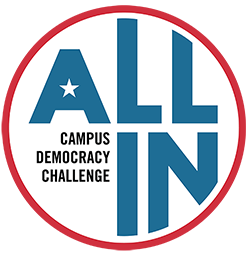 In the final days before this year's midterms, BW students are invited to "take the pledge" to vote at allintovote.org.
"The pledge encourages everyone to make a plan to vote and stick to it," says Hannah Dodson '25. "Research confirms that people are more likely to follow through on any action if they've made a public commitment to it. So, accountability is the idea behind taking the pledge."
The "All In" pledge site also includes a competition between colleges to sign up the most students and an easy way to recruit friends to sign up, too.
Engaging Peers in the Process
Jackets Engaged has been working all semester to raise awareness and knowledge about the election process, to register students to vote and, now, to encourage them to cast their ballots early or on election day.
Group members were a fixture in the Strosacker Union on Thursday evenings with a Treasure Hunt Thursday spinner that offered students prizes for stopping by to hear more about voting.
Many group members also took part in a BW Alternative Break during the fall recess to Columbus, where they got a first-hand look at how state government functions.
On election night, Jackets Engaged is hosting a watch party and plans to return to Columbus later in the month.
Serving politics at Thanksgiving?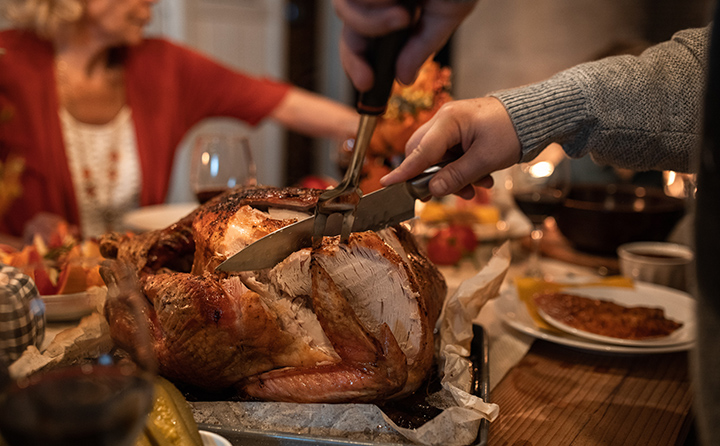 BW Jackets Engaged will also introduce the campus to a new way of fostering civil discourse in the midst of our nation's divisive political climate.
The "Dinner and a Fight (Dialogue)" method of "constructive conversation" will debut on campus just in time for the holidays. The BW event, "Talks around the Thanksgiving Table," will focus on the 2022 election, freedom of speech and how to talk about politics without causing indigestion.
"The idea of Dinner and a Fight (Dialogue) is for people who disagree politically to find common ground and eliminate the 'fight,'" says Marsita Ferguson, assistant director of BW's Brain Center for Community Engagement. "After attending a session off campus earlier this semester, we think this method of getting people with diverse viewpoints talking will be a positive tool for our community."
"Talks around the Thanksgiving Table" will take place on Friday, November 18, from 3-5:30 p.m. in Sandstone 2, Strosacker Hall. Students, faculty and staff interested in attending should register here before noon on Thursday, November 17.