Baldwin Wallace students score gold medal jump in 2020 voting rate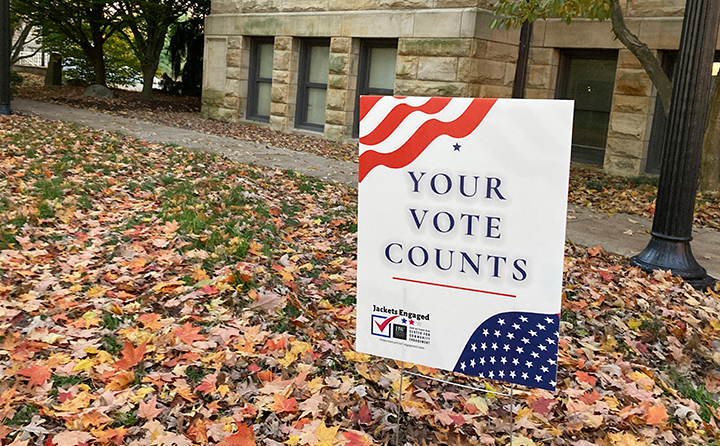 A newly released report shows voting by Baldwin Wallace University students increased significantly in last year's presidential election, rising to a whopping 72% in 2020 from a rate of 60% in 2016.
The BW results are 6% above the national average for colleges and universities, even as the overall college student voting rate skyrocketed nationwide in 2020.
Concerted voter turnout effort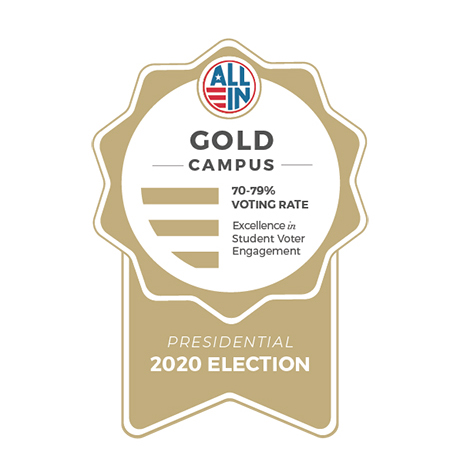 The BW increase, which earned a gold seal through the All In Campus Democracy Challenge, did not happen without hard work by students and faculty involved in student-led groups like Jackets Engaged.
"The payoff for the hard work that went into student voter registration, education and turnout is impressive," said Julie Robinson, associate director of BW's David and Frances Brain Center for Community Engagement. "Now, we turn our attention to the midterm elections in 2022. In addition to working to maintain this momentum, our nonpartisan Jackets Engaged team will focus on ensuring that our students have access to accurate information so that they can be educated voters."
Jackets Engaged advisor, Cassidy Wagner, added, "Our team is busily planning for next semester and is excited to offer community conversations and advocacy training in addition to voter registration, issue education and candidate information in the coming months."
Record-breaking U.S. youth vote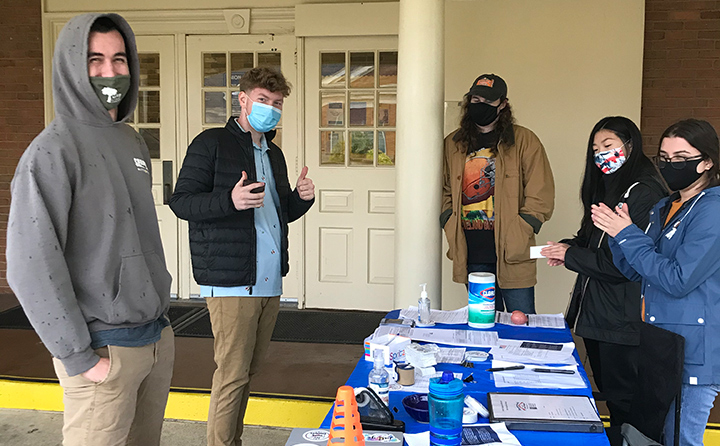 The national report on 2020 student voting rates, with data from colleges across the nation, comes from the Institute for Democracy & Higher Education (IDHE), creators of the National Study of Learning, Voting, and Engagement (NSLVE, pronounced n-solve). IDHE is located at Tufts University's Tisch College of Civic Life.
Nationwide, the study reports student voter turnout jumped to 66% in last year's presidential election. The 14 percentage point increase in turnout from the 2016 election outpaces that of all Americans, which grew six percentage points to 67%, according to the U.S. Census Bureau.
"That students, often younger and first-time voters, turned out at rates commensurate with the general public is nothing short of stunning," said IDHE Director Nancy Thomas.
View BW's full campus NSLVE report for 2020 here.
About IDHE's NSLVE Study
The National Study of Learning, Voting, and Engagement is the nation's largest study of college and university student voting. Nearly 1,200 colleges and universities of all types have opted in to participate. The dataset reflects all 50 states and the District of Columbia and includes 49 of the nation's 50 flagship schools. IDHE uses de-identified student records to ensure student privacy. The 2020 dataset is robust with 8,880,700 voting-eligible students represented.