Voting on Baldwin Wallace campus rises; BW goes 'ALL IN' to push participation higher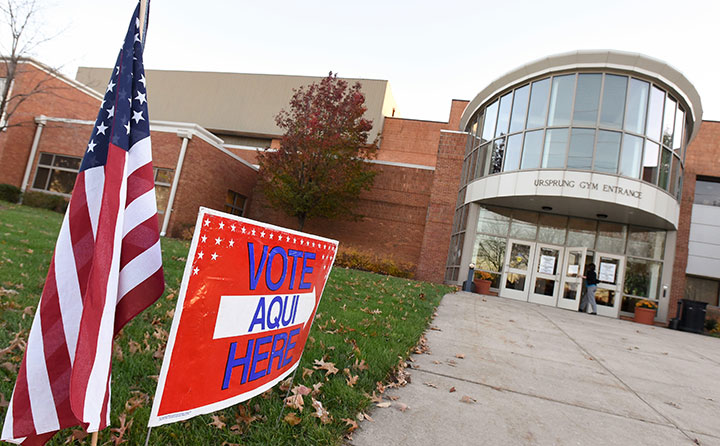 A new study shows voting on the Baldwin Wallace University campus rose in the 2018 midterms. Now, students are rallying to keep the participation rate climbing by going "ALL IN" on a national, nonpartisan campus democracy challenge.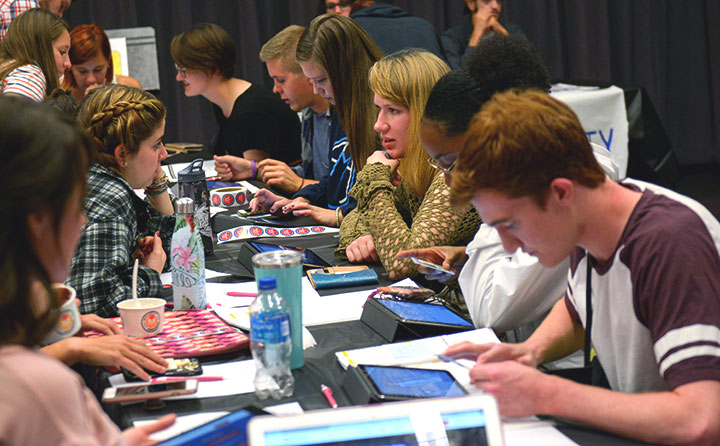 The fall 2018 BW student voting rate was 41%, a 24% jump from the previous midterm election in 2014 and slightly higher than the rate for all colleges and universities.
The National Study of Learning, Voting, and Engagement (NSLVE) conducted by the Institute for Democracy & Higher Education at Tufts University found college-student voting nationwide surged in the most recent midterms. 
"The increase in student voting rates at BW and nationally are hopeful," said Julie Robinson, associate director of BW's David and Frances Brain Center for Community Engagement. "They are a testament to the hard work of our student leaders and focused initiatives such as #BWVOTES, but there is much more work to be done."
"ALL IN" challenge
To encourage even higher student turnout, BW is joining more than 500 U.S. colleges and universities taking part in the ALL IN Campus Democracy Challenge.
As an "ALL IN" participant, BW commits to working toward increased student voting rates and fostering active and informed citizenship. BW's Brain Center will convene a campus-wide "ALL IN" committee to develop and implement an action plan to encourage student engagement.
The University will also continue to participate in NSLVE studies to measure future student voter participation.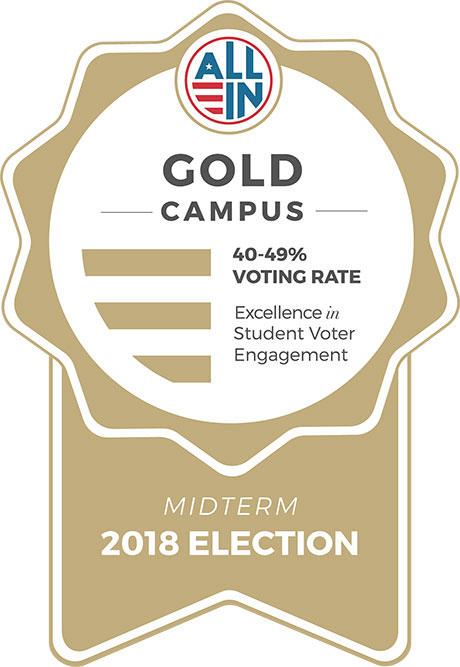 "ALL IN" has already awarded BW a "Gold Seal" for the 2018 midterm turnout.
"It's critical that our generation steps up and takes action," said BW Student Body President and public health major Ally Crays '20, who's been leading events and registering fellow students to vote through the Jackets Engaged: Political Engagement Team for three years. "Young people have the opportunity to make real change and spark movements."
Turning up the volume on democracy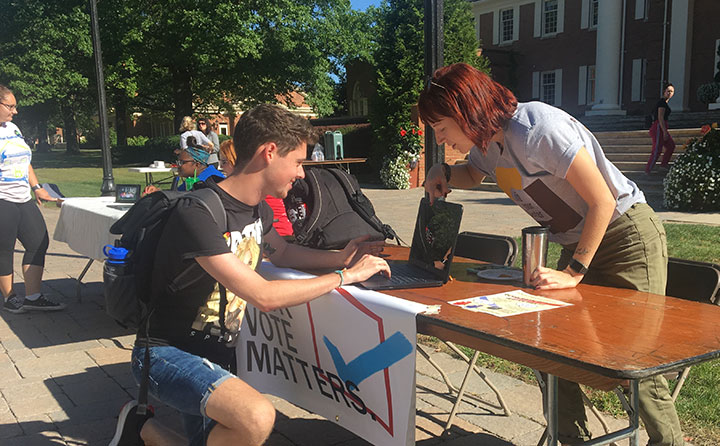 The student-led Jackets Engaged has spearheaded a wide range of activities over the past four years to strengthen student understanding of the issues, along with their participation in elections.
"We know we have to keep up our focus to fight apathy," said political science major Cameron Monaghan '20, who serves as student director of Jackets Engaged and a Campus Election Engagement Project (CEEP) Fellow.
"We are excited to bring together a coalition of BW students, faculty and staff to develop a cohesive strategy to continue to educate our campus community and increase participation in our democracy," Robinson added.
For more information, watch this video about the ALL IN Challenge.