BW professor's research unpacks Donald Trump's 'gonzo' Twitter storytelling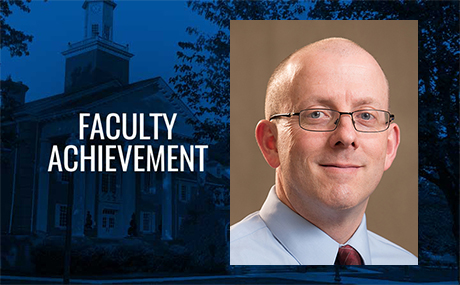 Research into former President Trump's Twitter rhetoric by Baldwin Wallace University sociology professor Brian Monahan, Ph.D., has demonstrated how the collective posts helped to create an "alternate reality" that many Americans believe.
The resulting research paper, "The Art of the Spiel: Analyzing Donald Trump's Tweets as Gonzo Storytelling," was recently published in the national journal Symbolic Interaction and highlighted by cleveland.com. 
Based on the analysis of thousands of Trump tweets, Dr. Monahan and his coauthor found much more than random thoughts or all-caps rants. Linked together, the tweets built a compelling story and constructed "realities" that many followers latched onto, regardless of the truth.
Narrative built on six frames
"We found that the tweets employed six main frames that create a story, build up the storyteller and delegitimize critics and the media," Monahan explains. "The narrative is built around constructed threats and grievances — almost always without evidence, and, when provided, the 'proof' tends to be an anecdotal example."
The story, as told, demands bold actions that are "harshly punitive, morally questionable and, perhaps, unconstitutional," Monahan says. In fact, "the effectively constructed realities in his narrative make the extreme — like storming the Capitol — seem normal, necessary even."
Fending off fact checks

The study also found that the narrative is constructed to fend off traditional fact-checking by attacking any questioner rather than offering proof. "One of the points we make in the article's conclusion is that the strength of this gonzo story is that it can accommodate any positive/negative coverage and use it to prop up the story and the storyteller."
Monahan says the suspension of Trump's Twitter account, which had some 88 million followers, doesn't end the narrative, which now exists and is widely believed. "It will likely continue to evolve and grow on other social media platforms."
Featured in BW Civic LEAD Series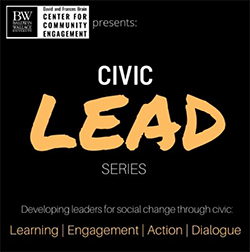 Monahan's research is included in this semester's Civic LEAD Series, which features the research and insights of a variety of BW faculty members around the theme of discerning the truth in an age of misinformation, disinformation and conspiracy theories.
Civic LEAD is aimed at elevating public discourse and opportunities for engagement on local and national issues. The virtual series, hosted by BW's Brain Center for Community Engagement, is open to BW students, faculty and staff via Zoom.
Anyone can access recordings of past Civic LEAD sessions, along with additional resources, at bw.edu/civic.