BW Career Center steers students, alumni, employers through hiring boom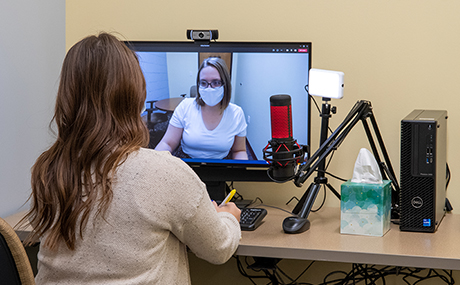 The current job market for college graduates is red-hot, and the Baldwin Wallace University Career Center is evolving to meet the need.
The Center recently relocated to the lower level of the Strosacker Hall union, offering tech-enhanced virtual interview rooms, a career closet, a Union Home Mortgage Career Studio and a peer mentoring program.
We asked Patrick Keebler, director of the BW Career Center, about the latest hiring trends and resources available to BW student and alumni job seekers and employers competing for scarce college grads.
Q: What kind of demand do you see for BW graduates, and is it limited to certain majors?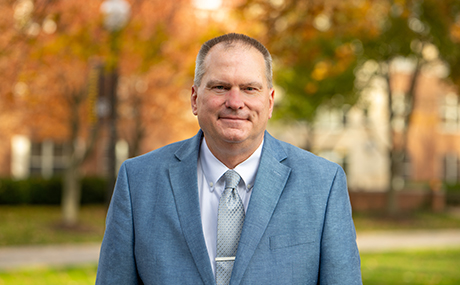 A: There is a hiring boom for university graduates, with many students receiving multiple offers. BW Career Services is seeing an increase of 10% compared to the pre-pandemic level of recruiting activity. BW receives an average of 250 new jobs and internships per day coming into our recruiting platform, Handshake.
We held a networking event in late October for a local employer (Union Home Mortgage), which was working to fill 130 open positions for new university graduates.
The current hiring uptick is across all industries and applies to all majors but is particularly strong in education, banking and financial services, healthcare and information technology. More organizations are also considering graduates in the humanities that they did not consider before.
Q: What are the campus recruiting trends that students and alumni should leverage?
A: Virtual recruiting is here to stay as organizations see the value in being able to cast a broader net for employee prospects. With virtual recruiting in mind, BW's new Career Center has two interview rooms fully equipped with cameras, microphones and lighting for students to use for virtual interviews. Students can practice using this equipment in mock interviews and book a room for actual interviews.
We also have a Career Lab capable of hosting in-person, virtual and hybrid recruiting events. Students and alumni should stay connected via our WISR-powered Yellow Jackets Career Connections network and the BW Handshake job and internship platform for all the latest opportunities to network and explore employment options.
Q: How do employers stand out?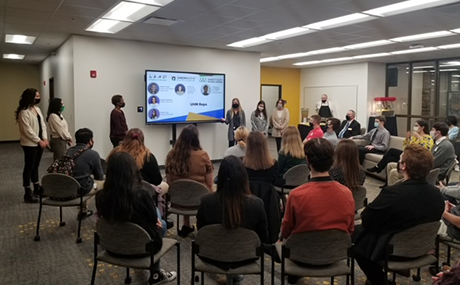 A: Students in this generation are looking for authenticity and meaning in who they work for. Organizations need to help students connect to their values and mission. College alumni can play a role in making this happen for their employers; organizations that succeed at this strategy use alumni as "campus ambassadors."
Students also value personalization and direct access. Handshake has a new "Public Staff Listing" feature that empowers students to direct message recruiting contacts. This allows employers to personalize the job-seeking experience and put a human face on the organization.
Finally, organizations need to play the long game when it comes to campus recruiting and use a strategic approach to build a recognized brand with students. This may include offering experiential learning and/or professional development through University partnerships. The key is to invest in programs that enable employers to preview talent.
Additional information and support
Keebler adds that the BW Career Center is in the process of hiring an associate director specifically for employer relations. The new administrator will work with and advise hiring organizations as well as continue to cultivate good-quality jobs and paid internships for BW students.
Students (and their families), alumni and employers can find career resources, links and contact information on the BW Career Center website.