Dedicated alumnus, BW Officer Richard Fletcher to speak at Commencement
Having served under five BW presidents during his nearly 50 years of employment at Baldwin Wallace University, Richard "Dick" Fletcher '70, MBA '76 is being welcomed back to his alma mater as the keynote speaker for the Baldwin Wallace University Fall Commencement ceremony on Saturday, Dec. 11, 2 p.m. The celebratory event, which will be held at Ursprung Gymnasium in the Lou Higgins Center, will recognize nearly 300 undergraduate and graduate students.
Leading with Integrity, Dedication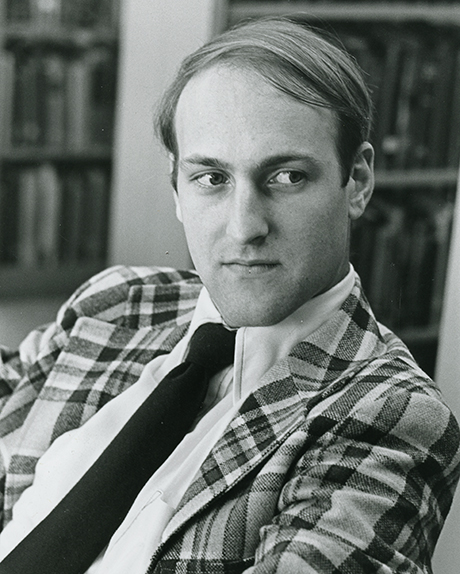 From his early days as a member of the varsity basketball team and Phi Kappa Tau fraternity to his ascending roles of leadership, Fletcher brought teamwork, authenticity, humor and dependability to BW as a welcoming face to students, families, trustees and alumni over the years. An advocate of the liberal arts, he was a BW history major — which served the university well as he was often revered for being a historical voice of the BW legacy.
Fletcher began his career at BW as an admission counselor shortly after graduation. He was promoted to assistant director of admission a year later. He left BW for a year before returning in 1975 as associate director of development.
Three years later, he was named director of development, then associate vice president for institutional advancement in 1981. In that role, he coordinated an institutional advancement program that included alumni administration, public relations and publications. Under his leadership, BW would undertake an ambitious capital campaign that came in above goal.
He would repeat that success years later for another capital campaign as vice president for institutional advancement, a position he held from 1983-2007. He was then named senior vice president, the second-highest role on campus. In June 2020, Fletcher retired from BW, just one year shy of 50 years of service.
Five Presidents and An Ongoing Legacy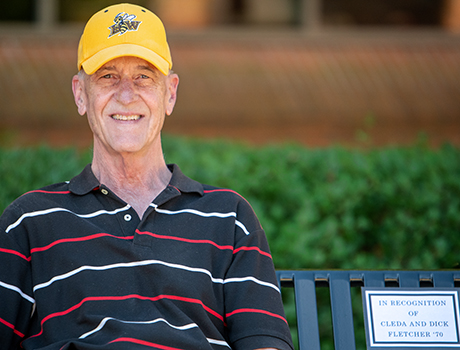 During his tenure, Fletcher served under five BW presidents — Dr. Alfred Bryan Bonds, Jr., Dr. Neal Malicky, Dr. Mark Collier, Richard Durst and Dr. Robert Helmer. Through his leadership roles in advancement, Fletcher and his team helped raise over $200 million during capital campaigns for BW.
Fletcher, whose name was synonymous with BW for businesses and organizations across Northeast Ohio as well as professional associations in higher education, was a member of the Council for the Advancement and Support of Education, National Committee on Planned Giving and Independent College Advancement Associates, from which he received the Ernie Sheetz Mentor Award. He also served on the Board of Trustees for the Eliza Jennings Senior Care Network, including the position of board chair. He continues serving on the board for the nonprofit organization.
In addition to his Bachelor of Arts degree, Fletcher earned an MBA from BW in 1976 and did doctoral work in educational administration at Kent State University. He and his wife, Cleda, reside in Strongsville, Ohio.