Baldwin Wallace maps out 2023 Strategic Plan with an eye on partnership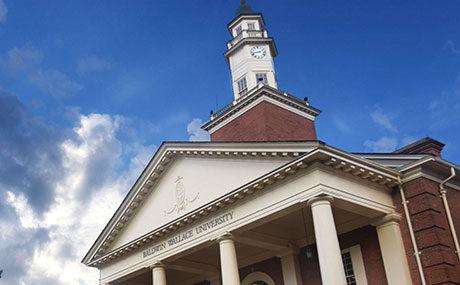 As Baldwin Wallace University approaches the 175th anniversary of its founding in 1845, the University is looking to the future with a renewed sense of purpose.
University leaders have charted a new, strategic direction that prepares students to pursue personal and professional excellence, and positions BW as an essential partner in the economic growth and vitality of the region.
With goals in three high-priority areas, BW's four-year strategic plan aims to:
Connect learning in all programs to leading knowledge and career outcomes, magnifying student achievement and success,
Tie student learning to the needs of the global community by providing profound and personal leadership experiences, and
Develop workforce strength, organizational capacity, leadership and service by elevating engagement with industry and community partners.
Aligned outcomes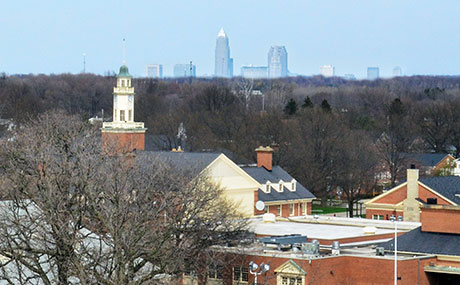 "The creation of transformational change in both our students' lives and in our region underpins this strategic plan," said BW President Bob Helmer. "We believe that student outcomes are inexorably tied to the vitality of Northeast Ohio and vice versa."
"As we work to fulfill our essential role in the region's continuing development, we will simultaneously meet the needs of our students, as well as those of area employers and organizations," Helmer continued. "Our goal is for individual students, organizations and businesses all to achieve their full potential."
BW hallmarks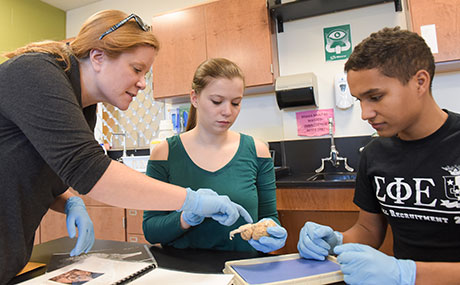 The strategic plan also retains a strong commitment to the fundamental qualities that have a long been a hallmark of a BW education:
teaching faculty who foster intentional excellence and achievement in each student,
extraordinary student engagement through leadership development and experiential learning, and
lifelong, meaningful belonging to the inclusive and supportive BW community.
Members of the campus community helped to formulate the new plan through a series of discussions that wrapped up in fall 2019. The process reaffirmed BW's core values, while shaping a path for the near future.
Enduring qualities
Throughout BW's storied history, programs have transformed in real time to meet ever-changing needs, from the development of a support network for a wave of returning World War II veterans, to the establishment today of vibrant, new educational programs that satisfy employer demand in growing sectors like health care and computer science.
Work is already underway to fulfill the 2023 Strategic Plan through the creation of new credential-based programs in business analytics and health care management, along with the creative evolution and expansion of well-established, custom educational programs in partnership with leading Northeast Ohio companies.
Even as innovation drives change, the distinctive BW personal touch remains.
"During the planning process, we often heard the refrain, 'It's not so much what we do as how we do it,'" said Helmer. "Even as we forged a plan that focuses on both talent pipeline and career success in 2020 and beyond, those intangible, invaluable BW ingredients endure."
Additional details
Read more about BW's 2023 Strategic Plan.