Students take home second place in national college cornhole championship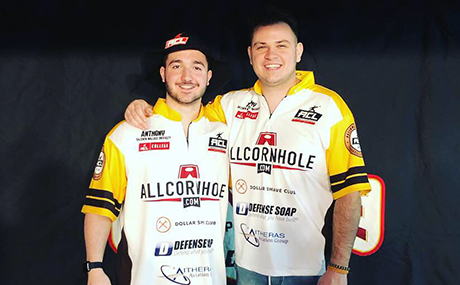 Cornhole isn't just for picnics; two BW athletes show how on ESPN.
Is cornhole truly a competitive sport? For two BW students, it is. In the waning days of 2018,  Anthony Kissel '21 and Timmy Jonas '19 traveled to Myrtle Beach, South Carolina to compete in the National College Cornhole Championship.
The duo was featured on ESPN and took home the second-place prize.
Kissel, a finance major, and Jonas, a marketing and management major, did not know each other until October of last year when Jonas asked Kissel to join him in competing for the national title. Both started playing cornhole simply for fun with their fathers. Then it became competitive.
Not having an official team didn't stop the athletes
Baldwin Wallace doesn't have an official cornhole team, but Kissel and Jonas aligned themselves with their university to fulfill competition requirements.
The American Cornhole League presents the championship with an open format allowing "for any size college to participate." The league encourages colleges to create intramural cornhole teams to gain the skills needed to compete at the national level.
After Jonas and Kissel's achievement, there is talk of beginning an intramural cornhole club on the BW campus.
Going for the professional titles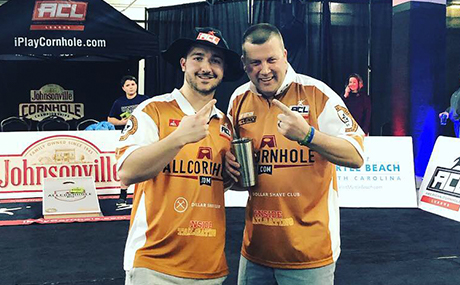 Both athletes plan to compete in professional tournaments in the future. Jonas notes there is good money to be made if you are crowned the champion. The current cornhole season is offering a quarter of a million dollars in prizes. He also says this sport offers a great community of players.
Kissel recalls the nationally televised championship experience as "truly amazing." He met people from all over the United States and even played with professional player Jay Dotson.
To learn more about cornhole or to get involved, visit playcornhole.org.