Alumna facilitates difficult conversations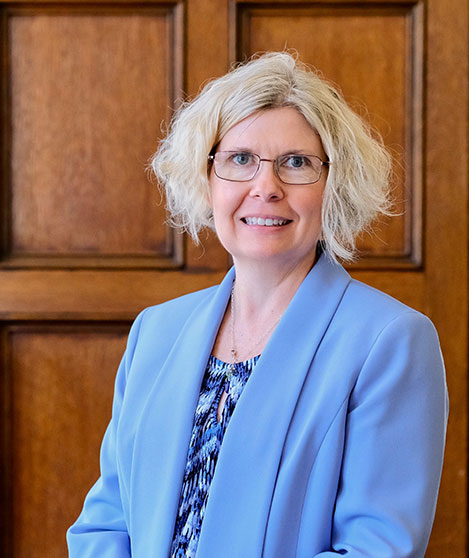 These days, many of us could use some help smoothing the rough edges of hard conversations. BW business and political science alumna Kelly Maxwell '92 has made a career of it.
After 17 years with the University of Michigan, Maxwell is a woman wearing many hats from faculty member to academic co-director of intergroup relations. Now, she's taken on a new role as U-M's assistant dean of undergraduate education, while also balancing her work as the recently elected chair of the Difficult Dialogues National Resource Center (DDNRC), which she helped to found in 2011.
Building bridges
In each of her roles, Maxwell draws on her social science expertise in intergroup relations. At U-M and the DDNRC, she focuses on education and training to help others engage in difficult conversations using social identities to bridge social differences.

Maxwell said of her new position, "We live in contentious times. It's more important than ever to talk across difference, find common ground and be prepared to take others' perspectives as we learn to work together in an increasingly interconnected global society."
In her new broader role at U-M, Maxwell works to promote student learning through such programs as global scholars, undergraduate research or student government.
"Working for a liberal arts college now," she said, "I absolutely value the experience I had at BW. It's helped me become a leader and see the world from different angles."
Facilitating Change
In addition to her collegiate trainings, Maxwell's book, Facilitating Intergroup Dialogues: Bridging Differences, Catalyzing Change, fosters intentional and purposeful dialogues on topics such as social identities, racism, privilege, etc.
The book is a product of her work at both U-M and the DDNRC, where she has aimed to build skills and orchestrate a framework for difficult talks in a way that does not shut the conversation down.