BW grad reimagines mulch with innovative product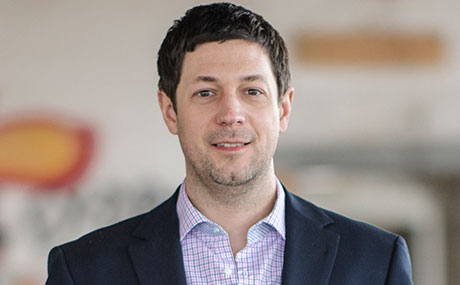 Mulch. It is heavy, messy and work-intensive, often stealing an entire afternoon from the diligent gardener. But Mike Dougherty '99, BW finance major and founder of the company SmartMulch, envisions a different future for mulch, one where it is lighter, easier to work with and even comes in environmentally friendly packaging.
Boosted by NEOLaunchNET
Dougherty is successfully developing his company with support from BW's LaunchNET, an innovative service open to current students, faculty, staff and graduated alumni.
The program, powered by the Burton D. Morgan Foundation and under the umbrella of BW's Center for Innovation & Growth (CIG), helps steer clients as they develop their entrepreneurial ideas. LaunchNET clients benefit from confidential venture coaching, networking opportunities and pitch competitions.
Dougherty has found plenty of vital resources, like LaunchNET, providing opportunities in growing his start-up within the rich Northeast Ohio entreprenurial ecosystem.
"BW's LaunchNET has been an excellent sounding board and has offered numerous avenues for us to tell the SmartMulch story," said Dougherty. "We've had the opportunity to guest lecture with an entrepreneurship class, raise awareness through BW's social media accounts and judge a social enterprise pitch competition for students."
Reimagining mulch
SmartMulch was designed with DIY homeowners in mind. Taking the form of compact tiles, the product is 40 percent lighter than traditional mulch and much easier to work with. Instead of having to dump and spread traditional mulch, gardeners simply place the tiles of compressed mulch and then enlarge them to a consistent depth by adding water.
In addition to being much lighter and easier to use, SmartMulch's compact nature also allows it to come in much smaller packaging which takes up less space in the back of a car. The zero-waste packaging is environmentally friendly and replaces the nonrecyclable plastic bags used with traditional mulch.
Currently, SmartMulch is working to partner with garden centers, hardware stores and grocery stores whose customers value the convenience and environmentally-conscious features that SmartMulch provides. Updates about the upcoming retail launch can be found on the company website.
Advice for future entrepreneurs
To those who are interested in developing a product, Dougherty offers some wise advice about listening to and working with the customer base the product is meant to target.
"Have early adopters interact with prototypes that deliver enough of your value proposition to obtain feedback, but that you are still 'slightly embarrassed' to present," said Dougherty. "If you think the first prototype you release to early customers is perfect, you've probably designed the product to reflect your personal bias without obtaining enough objective feedback. Designing and developing the product for and with your customers should result in a better outcome."
If you are BW student, faculty or graduated alumni and would like support with your business idea, please complete a venture form and a member of LaunchNET will follow up with you.