Entrepreneurship at BW
Infusing Entrepreneurship Across BW's Campus
At BW, entrepreneurship is recognized as a way for students to convert passion for their majors into opportunities by building an entrepreneurial mindset. BW's programs and academic opportunities evolve from the belief that thinking and acting like an entrepreneur can help anyone navigate today's challenging world, regardless of career path. Finding or creating opportunities, taking action to keep moving forward, and demonstrating resilience while learning from failure are a few of the behaviors that successful entrepreneurs practice and prepare students for success. BW is one of thirteen membership institutions in the Entrepreneurship Education Consortium.
In addition to supporting students who have an interest in entrepreneurship, BW also works with alumni who may be looking for resources, which we offer through our business incubator, LaunchNET. We also partner with companies and organizations who are looking for students with an interest in entrepreneurship.
---
Entrepreneurship Opportunities for Students
Entrepreneurship Minor
Students in any major can add an entrepreneurship minor, allowing you to pursue the major you want, while adding on a minor that will be applicable to your entrepreneurial interests both now and after graduation.
The entrepreneurship minor provides a framework to understand the mindset, behaviors, experiences and skills of an entrepreneur; how an entrepreneurial business is planned, started and transitioned to the growth stage; and culminates in the development of a complete business plan. Key components to coursework include learning how to evaluate growth objectively, anticipate problems, develop pragmatic solutions and assemble the resources to implement a strategic vision.
Learn more about the entrepreneurship minor.
Arts Management & Entrepreneurship Major
The arts management & entrepreneurship major at BW offers an emphasis in business and the arts. The program gives you a fundamental and comprehensive palette of creative, analytical and entrepreneurial skills you can apply to not-for-profit and for-profit sectors. Students gain valuable experience through three required internships and a senior capstone project.
Learn more about the arts management & entrepreneurship major.
Music Industry Major
BW's music industry major can help you launch a career in management, marketing, touring, operations or artist representation, either professionally in a music business or in support of a musician's personal career.
Learn more about the music industry major.
---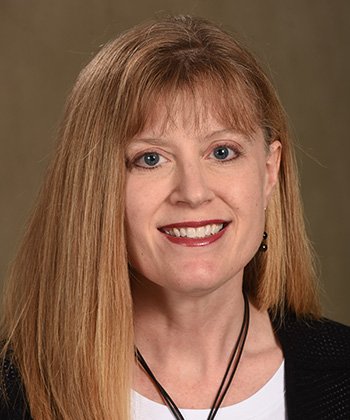 Burton D. Morgan Endowed Chair in Entrepreneurship
As the Burton D. Morgan Endowed Chair in Entrepreneurship, Dr. Lori Long works to foster faculty excellence, across all academic disciplines, in entrepreneurship education. Long provides leadership for the entrepreneurship minor, instructs courses in management and entrepreneurship, and leads co-curricular entrepreneurship programming.
If you are a prospective student considering BW, or an entrepreneur looking for support from BW and our students, please contact Dr. Long at llong@bw.edu.
---
Entrepreneurship Opportunities at BW
LaunchNET
LaunchNET is a co-curricular program designed for students, BW alumni and faculty and staff.
Ratcliffe Student Fellows Program
The BW Ratcliffe Student Fellows Program is open to all BW students in any major who are curious, engaged, committed and creative.
Growth Practice
Growth Practice is for companies looking for consulting projects and students who are interested in an internship.