Music theatre alumna takes over Broadway in 'Mean Girls'
Kate Rockwell '06, a graduate of Baldwin Wallace University's esteemed music theatre program, continues to make her mark on the Great White Way. After starring in shows like "Rock of Ages" and "Legally Blonde," Rockwell is back on Broadway in this season's "it" show: a Tina Fey-penned musical adaptation of the 2004 hit movie "Mean Girls."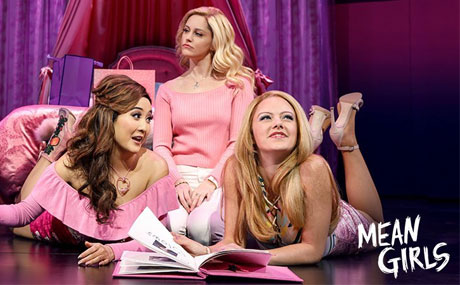 Rockwell, who has been charming audiences for years with her killer comedic timing and pipes of steel, plays dimwit Karen Smith in this pink-speckled musical. Rockwell even received a Helen Hayes Award nomination for her performance in the musical's out-of-town tryout at Arena Stage in Washington — where it received nothing less than rave reviews.
#SoRelatable
The story of "Mean Girls" follows quirky transfer student Cady Heron as she navigates the cliquey and cruel world of high school while trying to be friends with the popular girls — dubbed "The Plastics," which includes Rockwell's character.
"We've all been one character or another in this story," Rockwell expressed during an interview for a Vogue magazine spread, which featured photos by the legendary photographer Annie Leibovitz. "We all know what it's like to try to change ourselves to fit in — and we all know what it feels like when that doesn't work out."
BW to Broadway
Rockwell is among a number of BW grads performing professionally all over the world, which is a testament to music theatre program director Victoria Bussert and her no-nonsense, successful approach to training triple-threats.
When asked about her former student, Bussert said, "Kate was a very hard worker while performing in many shows at BW, along with being one of the first students to work at Idaho Shakespeare Festival and Great Lakes Theatre while still a student."
"Mean Girls" began previews on March 12 and will open April 8 at the August Wilson Theater in New York City.