'BW in Zambia' garners prestigious national study abroad recognition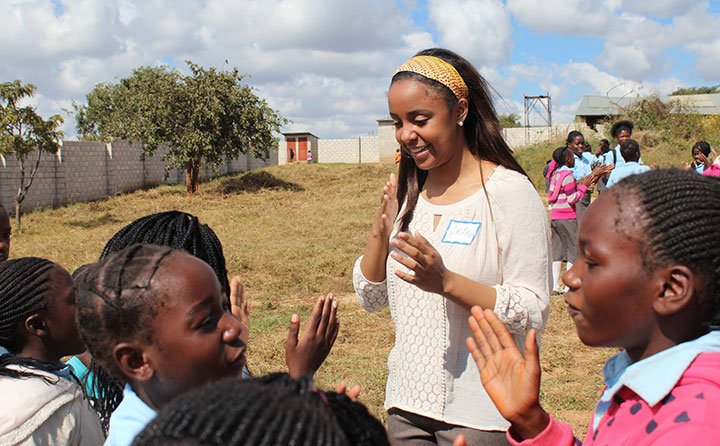 A distinctive study abroad experience embedded in BW's speech-language pathology (SLP) graduate program has garnered national recognition with the announcement of two major awards.
"BW in Zambia" is one of eight U.S. universities and colleges named as recipients of the NAFSA: Association of International Educators 2018 Senator Paul Simon Award for Campus Internationalization and among eight "exemplary" campus initiatives singled out for the 2018 Institute of International Education (IIE) Andrew Heiskell Award for Innovation in International Education.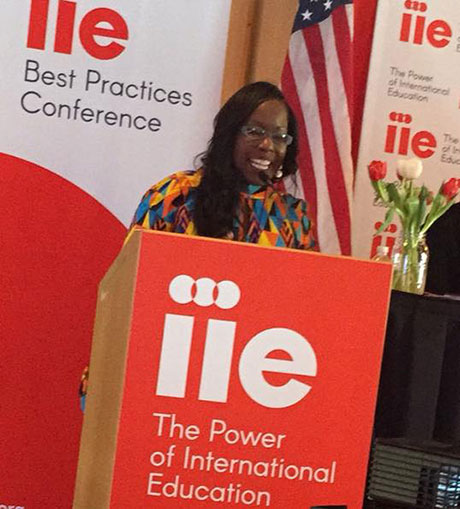 The unique "BW in Zambia" experience offers first-year SLP graduate students a real world, service-oriented, study abroad experience, allowing them to see one of the fastest developing African nations while learning to empathize with patients of different backgrounds. Students also connect with their community partners in the African nation through technology that provides distance collaboration.
The inclusion of a strong international component was part of the original vision for speech-language pathology at BW, as Dr. Colleen Visconti, dean of the BW School of Health Sciences, and Christie Needham, associate professor and chair of the department of communication sciences and disorders, developed the graduate program in 2015.
NAFSA Simon Award
Named after the late Senator Paul Simon of Illinois, the NAFSA Simon Awards recognize "outstanding innovation and accomplishment in campus internationalization." BW was chosen for the 2018 "Senator Paul Simon Spotlight Award," which recognizes "a specific international program or initiative."
"As future leaders of our nation, it is vital that our students have the tools and experiences necessary to thrive in an increasingly interconnected global community," said Esther D. Brimmer, NAFSA Executive Director and CEO. "These eight institutions stand as excellent examples of how U.S. universities and colleges can effectively provide opportunities for cross-cultural competency using a varied set of methods."
BW and fellow Simon Award winners will be featured in NAFSA's report, Internationalizing the Campus: Profiles of Success at Colleges and Universities, to be published this fall, and honored at an event in Washington, D.C., during International Education Week in November.
IIE Heiskell Award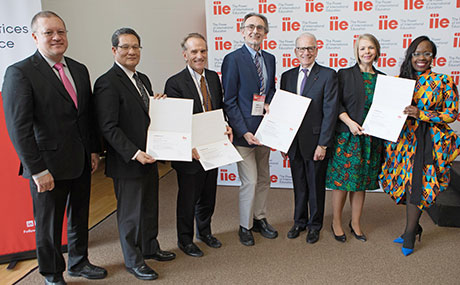 The Heiskell Awards "showcase the most innovative and successful models for internationalizing the campus, study abroad, and international partnership programs" among the 1,300 higher education institutions in the IIE Network. BW was one of two programs singled out for recognition in the study abroad category.
Chisomo Selemani, assistant professor of communication sciences, coordinator of the BW program and a native of Zambia, and Christie Shrefler, director of BW Explorations/Study Abroad, accepted the Heiskell on behalf of the University at the Best Practices in Internationalization Conference in New York City on March 16. Selemani also shared insights on the development of the program for a conference panel on "Best Practices in Study Abroad."
"IIE created these awards in the belief that international experience is an essential component of a 21st century education that prepares today's students for the global workforce and equips them to solve the increasingly complex challenges facing our interconnected world," said IIE President and CEO Dr. Allan E. Goodman. "We congratulate the winners … for their innovative work."