Rare Conservatory of Music student-athlete hits all the right notes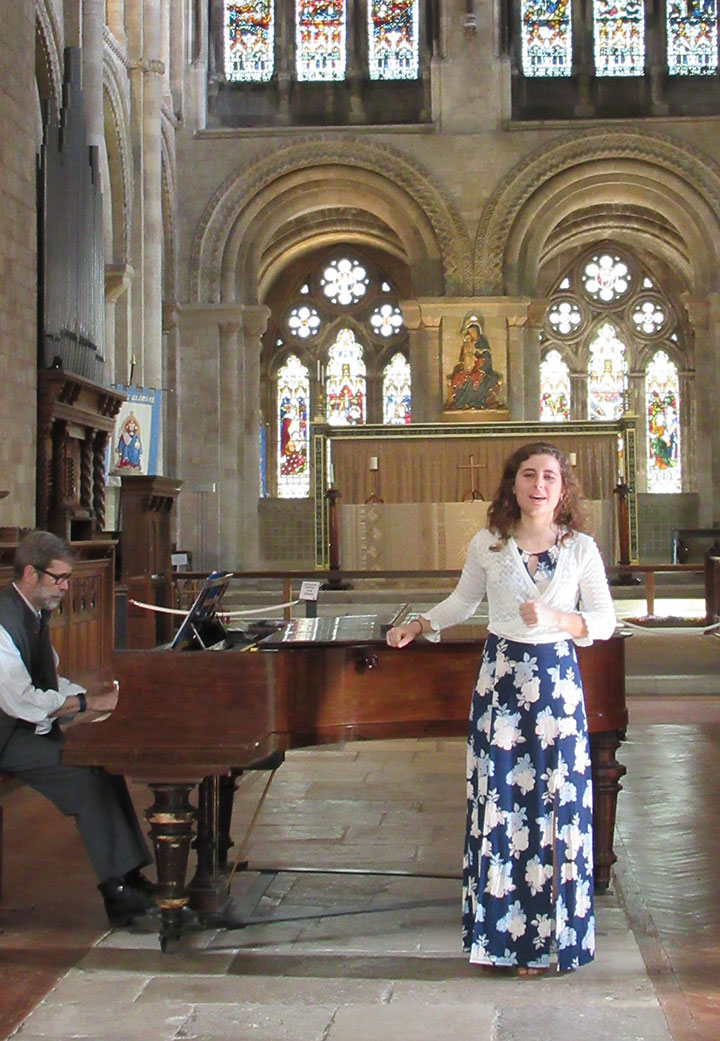 Eighteen credit hours a semester. Participation in a choir, orchestra or band ensemble. Clinical hours. Weekly vocal lessons. Student teaching. Practice.
These are just a few of the demands of a music education major studying in the Baldwin Wallace University Conservatory of Music.
It's no wonder, then, that Claire Makowski '20 is one of only two conservatory students currently competing in NCAA Division III athletics at BW. And the junior music education major doesn't just compete in one sport but three: cross country, indoor and outdoor track and field.
Initial interest in music
"When I was little, I'd try and tink around on the piano and do it for fun," Makowski reminisced about her early interest in music. "When my grandma and my parents saw that I was really passionate about it, they got me lessons. That just grew into this really big passion."
It's a passion that continued to grow when a high school choir teacher helped Makowski discover and develop her singing voice. When it came time to explore her college and career options, Makowski knew that she wanted to teach music. "I think it's an amazing thing to do, to be able to pass on your knowledge to someone else."
Finding a fit at BW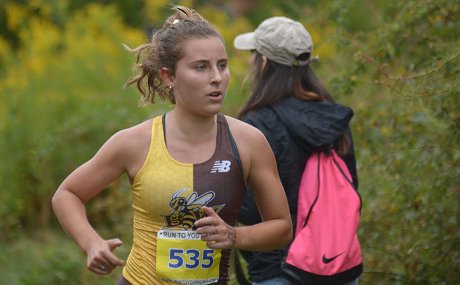 A family friend suggested BW would make a good fit for pursuing a music degree.
To gauge the potential of pursuing a second passion for competitive running, Makowski visited the BW campus and met with Joe Eby, who coaches both cross country and track and field at BW. "He was one of the only college coaches who would give me the time of day and get to know me as a student," she said.
She also connected with music education professors, had her conservatory audition and "just fell in love with everything."
Synergies in music and running
Two years later, being both a three-sport athlete as well as a conservatory student has taught Makowski many different lessons.
"Everyone thinks that music and running and sports are on opposite ends, but they're not," Makowski said. "If you are going to get better at your instrument, you have to practice. Same with running. There's just so many similarities with the dedication and everything."
Freedom to find balance
The way Makowski balances her schedule is nothing short of incredible. Last fall, she and Eby met for workouts at 5:15 a.m. on Tuesday mornings — the only free time in her schedule. Some days, they would run around the outdoor track in the dark. Other times, the lights were on and they were joined by the football team.
Makowski also has to pick and choose her battles when it comes to meets, often deciding whether to miss class or the meet itself, which she has done multiple times.
"We just kind of figured it out as we went," Eby said. "Her dedication is very impressive."
Defying nay-sayers
Makowski has frequently been told she wouldn't last carrying the demands of both music school and college athletics. The nay-sayers only fed her drive and desire.
"I'm one of those people that, if someone says you can't do it, I have to," Makowski explained. "Being a part of this team, with the people that I've grown closer to, I can't leave now."
Eby added, "She's a very good student and she is a very good runner. My goal for her is her goal for her, to see her successfully complete four years of being a conservatory student-athlete, which is a really impressive feat."
Role modeling time management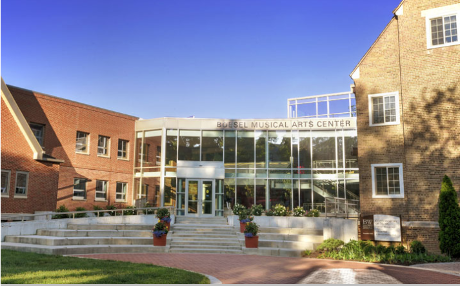 Now, the BW Conservatory of Music has Makowski speak to other students about time management and juggling multiple goals and dreams.
"I think it's important for students to know that you should do what you want to do, what you're passionate about, even though you have people on the left and right saying you can't, because it's worth it in the end," Makowski said.
"Three years in, I'm still going and it's worth it."