Physics major revels in hands-on electrical engineering career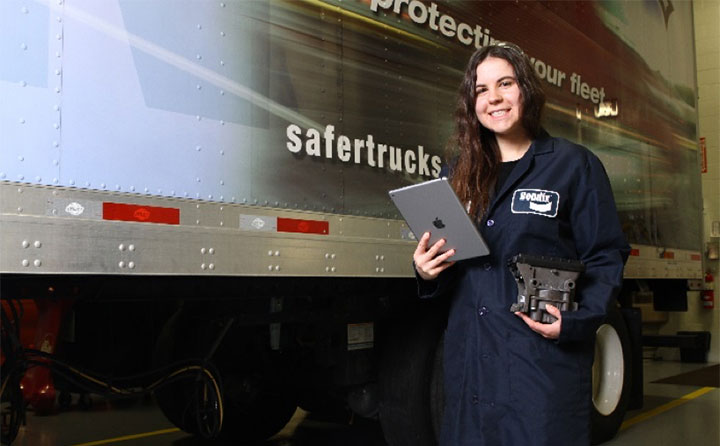 BW alumna Anna Frashure '14 has launched a successful career in the field of electrical engineering at Bendix Commercial Vehicle Systems in Elyria, Ohio.
As a product engineer, Frashure supports all trailer safety electronics with a focus on the company's Trailer Anti-Lock Brake Systems.
The position sees her in coveralls far more often than she'd expected when working on her degrees, but Frashure, who loves the hands-on aspects of her job, couldn't be happier.
BW faculty, study abroad inspiration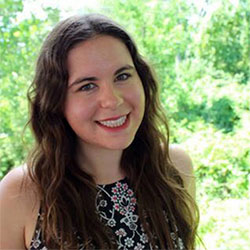 Frashure earned her B.S. in physics at BW and went on to obtain a Master of Science degree in Electrical and Electronic Engineering.
She cites her BW undergraduate study abroad experience at the University of Stirling in Scotland as the inspiration for obtaining her M.Sc. from the University of Nottingham in Nottingham, England, in 2016.

"Many members of the BW faculty shared such wonderful enthusiasm for teaching," Frashure said. "In particular, Dr. Peter Hoekje, Dr. Ed Meyer, Dr. Richard Little (retired) and Professor Gary Kader challenged and encouraged me. The experience, support and guidance I received from them, both in and outside the classroom, has been integral to my success."
Role model determination 
Frashure, who has epilepsy and works to raise awareness of the neurological disorder, never lets the condition hold her back. "My epilepsy hasn't kept me from reaching my goals. The road has been challenging at times, but people can accomplish amazing things with dedication and determination."
Frashure also works to encourage women in her field and is excited about the new general engineering program that launched at BW in 2017. 
"I would encourage anyone interested in a career in the field to look into it," she said. "In particular, it would be wonderful to see more women choose this career path. I didn't know any women in the field when I was younger so I didn't see it as a possibility. I was hesitant at first, but now I'm surprised I was ever intimidated."