Voices of Discovery
Leading scientists, explorers and thought leaders who have left an indelible mark on the way we view the world
Baldwin Wallace University is pleased to offer another "Voices" speaker series during the 2023-24 academic year. The lineup of lectures will conclude with a campus-wide Path of Totality Solar Eclipse event on Monday April 8, 2024.
Tickets and Information
All events are free, and some may have limited seating or require tickets. See individual event pages for details. Guests may park in any BW lot. Please do not park on city streets.
The BW "Voices" Tradition
With the support of generous donors and underwriters, BW annually brings to campus top speakers and performers, often around a theme, to challenge and inspire students.
In recent years, "Voices" lineups have featured award-winning actor Sterling K. Brown, CNN medical correspondent Sanjay Gupta, former House Speaker Newt Gingrich, "Shark Tank" entrepreneur Daymond John and others.
Spring 2024 Events
The slate of spring 2024 events will be announced later this fall.
Enduring Questions: The Mark Collier Lecture Series (EQLS)
A look beyond: AI and the next frontier for business
Featuring Paul Roetzer, Marketing AI Institute
Wednesday, September 20, 7:30 p.m.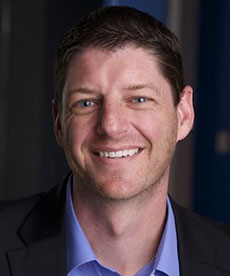 Paul Roetzer is founder and CEO of Marketing AI Institute, and founder of Ready North (formerly PR 20/20), HubSpot's first partner agency.

He is the author of "Marketing Artificial Intelligence" (Matt Holt Books, 2022), "The Marketing Performance Blueprint" (Wiley, 2014) and "The Marketing Agency Blueprint" (Wiley, 2012). He is also the creator of the Marketing AI Conference (MAICON).

As a speaker, Roetzer is focused on making AI approachable and actionable for marketers and business leaders. A graduate of Ohio University's E.W. Scripps School of Journalism, Roetzer has consulted for hundreds of organizations.

He has presented on the current and future potential of AI to leaders at Fortune 500 companies as well as audiences at major conferences including: Content Marketing World, INBOUND, BrightEdge Share AI, ContentTech Summit, MarketingProfs B2B Forum, SXSW, Traffic & Conversion and Yext ONWARD.
Burrell Observatory Lecture Series
Back to the Moon: NASA's Artemis Moon Mission
Featuring Jeffrey Woytach, NASA Glenn Research Center
Saturday, September 23, 7:30 p.m.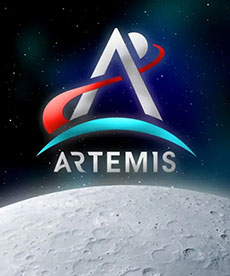 Jeffrey Woytach, engineer at NASA Glenn Research Center, will present a lecture on NASA's Artemis program to return humans to the moon. Named for the Greek god of the Moon and sister of Apollo, the Artemis system consists of an Orion spacecraft that will carry astronauts from Earth to lunar orbit and back, launched on the Space Launch System (SLS) rocket. The SLS is the most powerful rocket ever built.

Artemis 1, launched on November 16, 2022, was a successful uncrewed Moon-orbiting mission. It returned on December 11, 2022. Artemis II is the second scheduled mission. It will be the first crewed mission of NASA's Orion spacecraft. It is currently planned to be in November 2024. The crewed Orion spacecraft will perform a lunar flyby and return to Earth.

After the lecture, the Burrell Observatory will be open for viewing, weather permitting.
Enduring Questions: The Mark Collier Lecture Series (EQLS)
How AI can enhance our memory, work and social lives
Featuring Tom Gruber, Humanistic.ai
Wednesday, October 18, 8 p.m.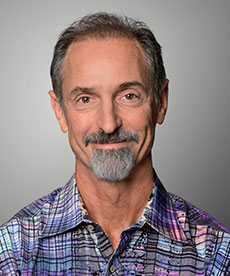 Tom Gruber is an impact advisor at Humanistic.ai, AI product developer, inventor, designer, humanist and ocean advocate.

He was cofounder, CTO and head of design for the team that created Siri, the first intelligent assistant for everyone. In 2010, Siri was purchased by Apple and remains central to the user experience of all Apple products. Today, Siri is used more than 25 billion times a month in dozens of languages around the world.
Marting Humanities Lecture Series
All too Humanist? 
Featuring Dr. Katra Byram, The Ohio State University 
Thursday, October 19, 5:30 p.m.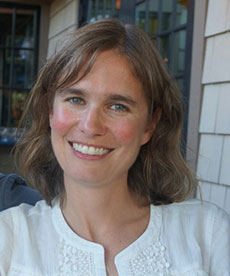 Dr. Byram, Associate Professor of German, will discuss what tiny houses and a 19th-century Austrian mansion say about life in a time of ecological crisis.
Her first book, "Ethics and the Dynamic Observer Narrator: Reckoning with Past and Present in German Literature," examines 19th- and 20th-century novels to investigate the relationship between modern identity, narrative form and German efforts to reckon with social and historical change.
She is currently at work on two projects: one exploring how ecological crisis affects our ideas and stories about what it means to be a human self and the other examining how gender has shaped German memories of WWII.
Byram has recently discussed her work publicly with Professor David Staley on the College of Arts and Sciences Voices of Excellence from Arts and Sciences podcast, with Professor Frederick Aldama on his Professor Latinx YouTube channel and at TEDxOhioStateUniversity 2020. She is also a core member of Project Narrative and co-editor of the Ohio State University Press book series Theory and Interpretation of Narrative.
Burrell Observatory Lecture Series
Your Friendly Neighborhood Galaxies
Featuring Dr. Amy Sardone, The Ohio State University
Friday, October 20, 7:30 p.m.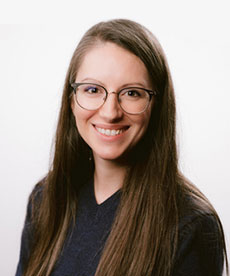 Dr. Amy Sardone, National Science Foundation Postdoctoral Fellow, will present a lecture on the galaxies closest to our home galaxy, the Milky Way. The Milky Way is not alone in the Universe. Our Galaxy and its neighbor, the Andromeda Galaxy, are locked together by gravity. Caught along with them are a host of 30-50 smaller galaxies. Together, they make up the Local Group.

After the lecture, the Burrell Observatory will be open for viewing, weather permitting.