Why Partner with Baldwin Wallace?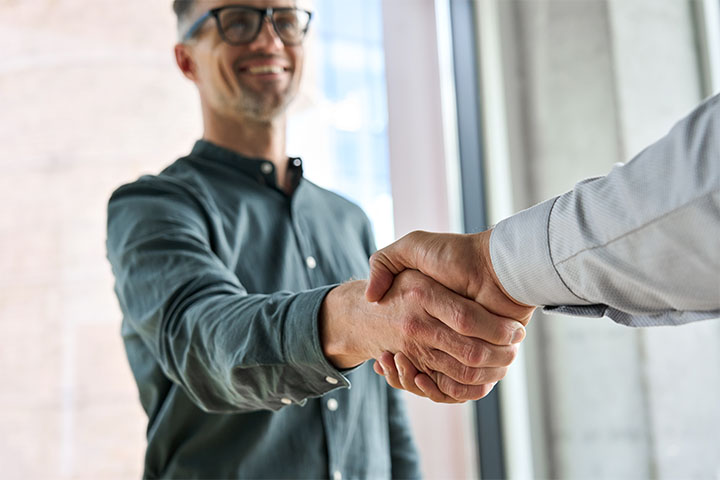 Connect Your Organization with BW's Experts
BW's Corporate and Organizational Engagement team connects your organization to our students, faculty and staff to create mutually beneficial partnerships. By partnering with us, you gain access to this generation's best thinkers. BW can help you develop your organizational capacity, recruit your next leaders, and connect with our research and project providers to gain valuable business insights. We invite you to engage with these young professionals, as well as members of our faculty and staff, to take your organization to the next level.
Partner with a University Focused on Northeast Ohio
When BW was founded in 1845, John Baldwin noted that "doing good" was a pillar of the institution - and that still rings true today. We see ourselves as stewards of the community, and that means sharing our knowledge, expertise and resources with Northeast Ohio businesses and organizations. By teaming up with local companies, nonprofits and government organizations, we help strengthen the economic infrastructure of our area.
How Can BW Help You and Your Organization?
Professional development courses, training and certifications.
Consulting services including but not limited to - market research, digital marketing, graphic design, surveys and polls.
Auxiliary services, membership or sponsorship, including facility rentals, professional services, and conference and dining services.
Surveying and community research.
Corporate sponsorship opportunities, chair positions, scholarships, endowments and naming opportunities for campus locations.
Sponsored research opportunities, including applied research and IP generation.
Talent pipeline development strategies and student engagement.
Let BW Provide the Connections and Resources
BW's Corporate and Organizational Engagement offers a University partnership that strips away the confusion and cumbersome searching to provide a meaningful, customized program by connecting you with the exact resources to bring you success. Our team has a comprehensive understanding of the resources BW has to offer and deep relationships across University departments. Corporate and Organizational Engagement's staff will be on a first-name basis with you, helping you every step of the way.
Advancing Diversity, Equity and Inclusion (DEI)
As core values of our institution, diversity, equity and inclusion (DEI) are at the forefront of everything we do. BW partners with Northeast Ohio's educational, cultural, social services, business and community workforce ecosystem to continue installment of these values. Talk with us today about how we can help your organization not only support, but champion DEI initiatives at your business or organization.