Multicultural Students
The Office of Multicultural Student Services serves as a resource and advocate for diverse students. The office offers educational and social programming aimed at the personal development, retention and success of its students.
Multicultural Student Services works with the University's diverse student organizations and with other campus offices and organizations to promote systemic change by increasing social interaction and developing diversity and leadership training. Our objective is to help create an inclusive and welcoming environment for the entire BW community.
Programs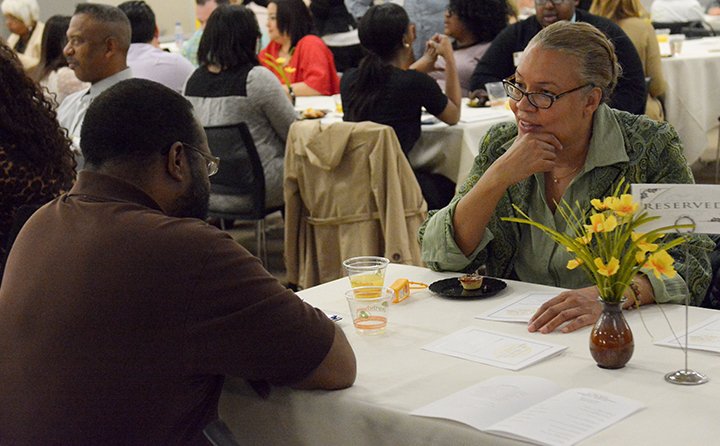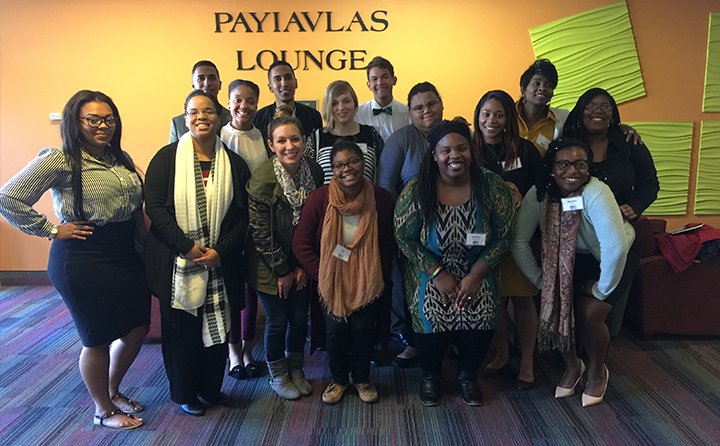 Jacket Link-Bridge
Current BW students mentor first-year students in a program designed to provide incoming students with the tools and resources to jumpstart their first-year experience. Learn more about the Jacket Link Bridge program.
Multicultural Student Leadership Retreat
This one-day retreat equips student leaders to coordinate impactful cultural programs for the campus community. Students learn about budget management, effective meeting strategies and program planning.
Welcome Luncheon
Students meet and engage with faculty and staff to learn about the programs and services offered by Multicultural Student Services and the events organized by BW's diversity student organizations.
Not Another Statistic Conference
Students travel to the University of Mount Union for an annual conference on the various dimensions of diversity. Students participate in sessions led by various university constituents and engage in meaningful dialogue. Students are encouraged to share their conference experience with peers to enhance the BW campus cultural experience.
Obie Bender Multicultural Awards
An awards ceremony designed to acknowledge the accomplishments of diverse students and others within the BW community whose work focuses on advancing diversity and inclusion in the BW community.
Heritage Month Programs
The Office of Multicultural Student Services is committed to celebrating and recognizing traditions, history and the significant contributions of diverse cultures. Working collaboratively with several offices on campus, the office presents a variety of cultural programs throughout the academic year to educate, unite, inform and inspire the BW community.
Hispanic Heritage Month
American Indian Heritage Month
Martin Luther King Jr. Celebration and Commemoration
Black History Month
Women's History Month
Asian Pacific American Heritage Month
LGBT Pride Month
Black Cultural Center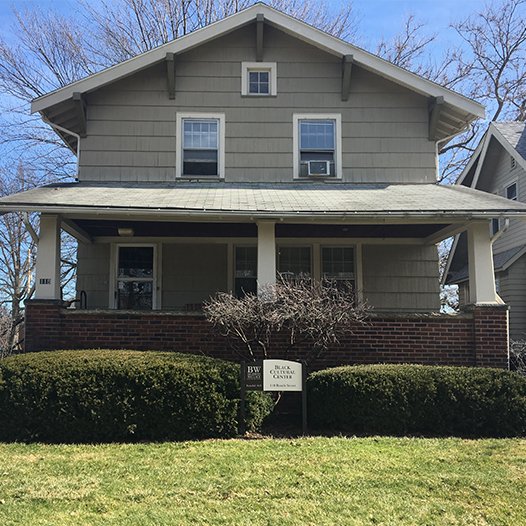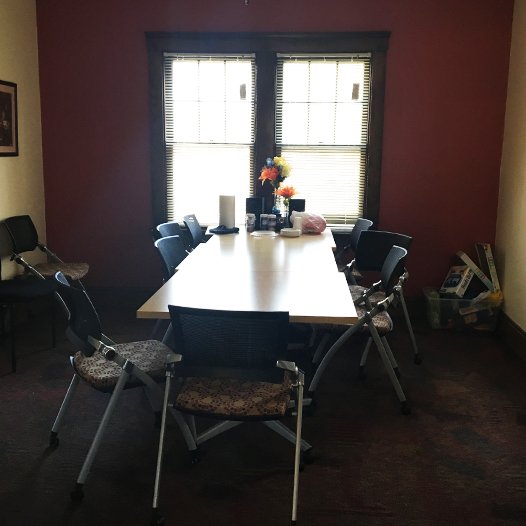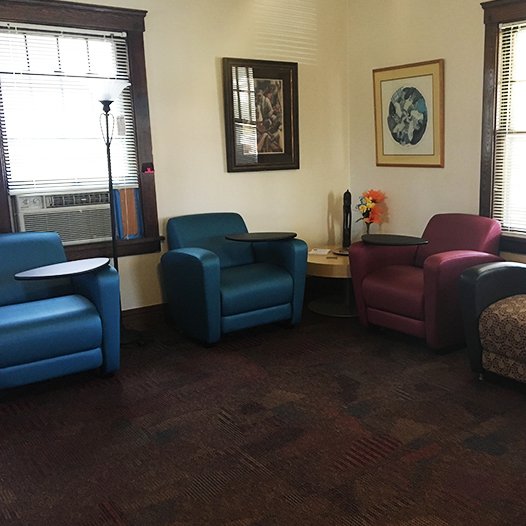 In the spirit of the ancestors, and in the context of Sankofa, the Black Cultural Center provides diversified cultural, educational and recreational programming for BW students and the surrounding community. The center also provides opportunities for students to assume leadership positions and be involved in program planning. In addition, the center creates a welcoming atmosphere for diverse students.
The Black Cultural Center is an inclusive place where members of the University community, representing a variety of backgrounds, participate in programs and activities. All programming for the center is designed to enhance human understanding through the lens of culture.
The Black Cultural Center offers the following amenities:
Ample space for classroom instruction
A small conference room
A comfortable lounge area for meeting and socializing
A full-service kitchen
Cultural/Diversity Student Organizations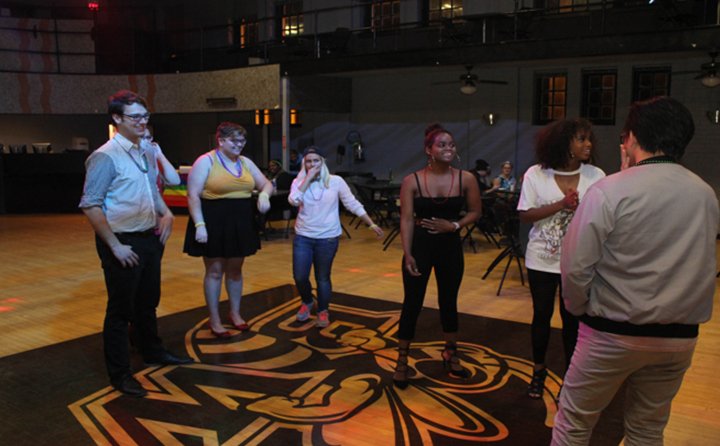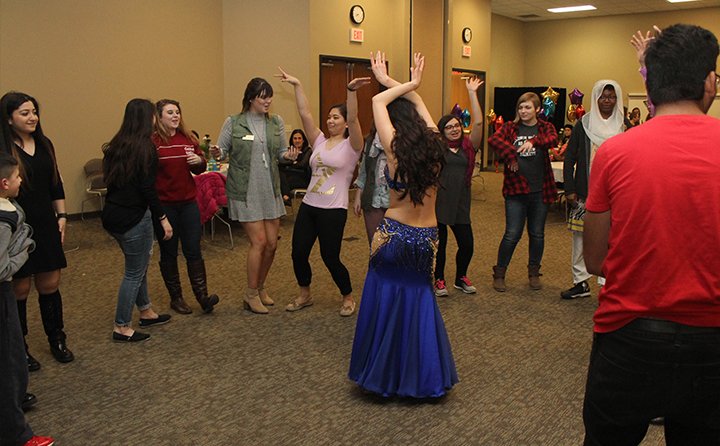 Cultural organizations support diversity and cultural education. These student groups celebrate the art, food, literature, traditions and history of diverse cultures through service, education, speakers, music and other activities.
Signature programs of student organizations include:
Arabian Nights

-

Showcases Middle Eastern culture with food, music, dancing and more
Harmony Week

-

Cultural organizations coordinate daily events to showcase unity among diverse organizations in this event sponsored by Student Diversity Council.
Salsa Night

-

Highlights the essence of salsa, a style of dance popular within Latin culture.
MLK Celebration: "Your Feet, My Shoes" - Students travel to a different museum each year to explore and discuss exhibits that showcase the experiences of historically marginalized populations.
Soul Food Dinner

-

An annual program that includes a Southern-style meal in honor of Black History Month.
Cultural Organizations
African Student Organization
Allies
Black Student Alliance
Chinese Club *
Student Diversity Council
French Club *
German Club *
Hispanic American Student Association
International Film Series
Italian Club *
Middle Eastern Culture Club
Spanish Club *
*Foreign Language Club