Accreditation for the School of Business
The Baldwin Wallace University Carmel Boyer School of Business strives to achieve continuous success in our programs. To ensure we're providing the best experience to our students we regularly evaluate student enrollment, retention and program completion. The results of some of the metrics we use to measure our success can be found in our program outcomes and School of Business outcomes reports below.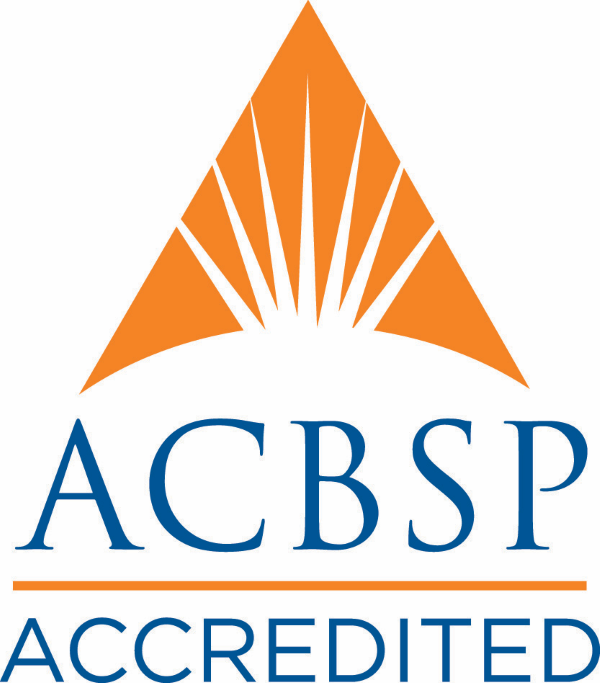 The BW Carmel Boyer School of Business is accredited by the Accreditation Council for Business Schools (ACBSP), a specialized accreditation association for business education that embraces teaching excellence. Our accounting programs are also separately accredited by the ACBSP. Learn more about our accreditation status and our strengths as a business school.
---
Programs
The following BW Carmel Boyer School of Business programs and accounting programs are accredited by ACBSP:
Accredited Undergraduate Programs
B.A. in Accounting
B.A. in Business Administration
B.A. in the Business of Health Care
B.A. in Digital Marketing
B.A. in Finance
B.A. in Human Resource Management
B.A. in International Business
B.A. in Management and Innovation
B.A. in Marketing
B.A. in Organizational Leadership
B.A. in Sport Management
Accredited Graduate Programs
Master of Business Administration (MBA) Programs


Business Analytics MBA
Healthcare MBA (Weekend)
Healthcare Management MBA
Human Resources Management MBA
Management MBA
One Year MBA
Sport Management MBA
Strategic Marketing MBA

Master of Accountancy (MAcc)
---
Public Information
The Council for Higher Education Accreditation (CHEA) requires that all ACBSP accredited programs or candidates for accreditation make student achievement data available to the public. This does not mandate that the institution post all student achievement data but does "require institutions or programs routinely to provide reliable information to the public on their performance, including student achievement as determined by the institution or program." See below for information on the number of BW Carmel Boyer School of Business graduates, the student retention rate and completions.