BW team works to build capacity for 'Truth, Racial Healing & Transformation'
BW takes on a nationwide project and creates new campus programming to foster respect and inclusion for every member of the campus community.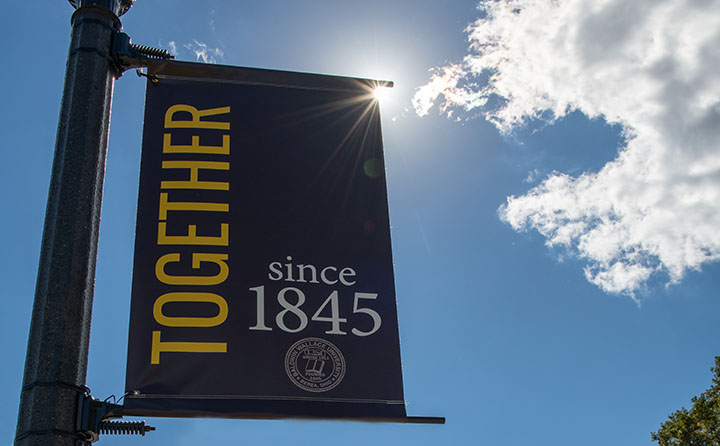 With diversity and inclusion in its founding values, Baldwin Wallace University is joining a nationwide effort to expand the capacity for racial healing on college campuses and working to more fully live up to BW's historical legacy.
"We have many examples in our history of being trailblazers in the quest for equal access for and the success of BIPOC (Black, Indigenous, People of Color) students," notes Dr. Timeka Rashid, who became BW's first Black vice president when she was appointed to lead the Division of Student Affairs in 2021.
"But BW does not exist in a bubble," Rashid continues. "In addition to all of the positive at BW, BIPOC students, faculty and staff have also experienced discrimination, disparate success outcomes and negative experiences. We're committed to changing that."
Building a national toolkit for healing
On the national level, BW was chosen by The American Association of Colleges and Universities (AAC&U) earlier this year to work with 15 other schools across the country to provide feedback and insights as they develop a Truth, Racial Healing & Transformation (TRHT)-Focused Campus Climate Assessment Toolkit. 
Based on the TRHT framework, developed by the W.K. Kellogg Foundation, the goal of the TRHT toolkit will be to support an "actionable assessment of institutional policies, programs and practices that perpetuate racial inequities."
"We will be contributing to an important national effort, but an equally valuable outcome of this process is the opportunity to build our own institutional capacity to fulfill our diversity and inclusion goals," said Charles (CJ) Harkness, who is transitioning this summer from chief diversity officer to director of spiritual life.
Members of BW's TRHT assessment team include Harkness; Dr. Molly Swiger, communications professor; Ericka Walker-Smith, director of inclusion programs; Dr. Susan Warner Taylor, director of institutional research; and Dr. Nicholas Mays, assistant professor of history.
Committed to a TRHT campus center
At the same time, a separate but parallel effort is aimed at setting up a Truth, Racial Healing and Transformation (TRHT) Campus Center at BW to sponsor activities that "broaden the understanding of our diverse experiences."
"Ultimately, we are drawn to the TRHT projects because we believe they hold the promise to spark sustained, systematic change at BW and beyond," Harkness says.
Members of BW's TRHT Campus Center team will participate in the 2022 TRHT Institute to begin their work later this month. That team includes Harkness; Walker-Smith; Adrian Griffin, social innovation manager; Chisomo Selemani, associate professor of communication sciences and disorders; and Susan Malone, representing BW's community partner, Berea-Midpark High School.
Outgrowth of 2020 task force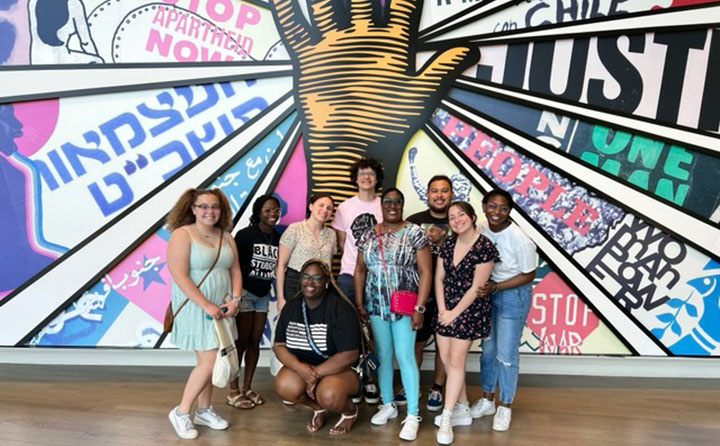 Both TRHT efforts are an outgrowth of BW's Racial Equity Task Force, established in the summer of 2020. That group of students, alumni, faculty and staff listened to the experiences of underrepresented students and alumni, gathered information and offered recommendations.
They advocated for the creation of a new position at BW, director of inclusion programs. In that role, Walker-Smith is working to bring the proposed BW TRHT Campus Center to life as she adds capacity and programming to support it.
Students are already rolling up their sleeves, too. Among a long list of tangible projects, students, working through the BW Brain Center for Community Engagement and advised by Walker-Smith, planned and executed a Civil Rights Alternative Break Trip to Atlanta and Montgomery, Alabama, in May.
"The key is to establish authentic dialogue and experiences that promote awareness and understanding about our racial history, contemporary realities and future calls to action," Walker-Smith explains. 
Prioritizing our shared humanity
A top future priority is the establishment of TRHT's Rx Racial Healing® Circles, described as "a compassionate and expansive forum for sharing personal truth to help begin the process of transforming hearts and minds."
"We have high hopes that facilitating the healing circle model will build a community of trust and foster authentic dialogue that allows us to value our shared humanity," Harkness says. "That alone is a valuable takeaway from this process."
The hope is that the collective efforts move BW closer to fulfilling the values of an equality that founder John Baldwin espoused back in 1845.