BW nursing students recognized as the future of frontline healthcare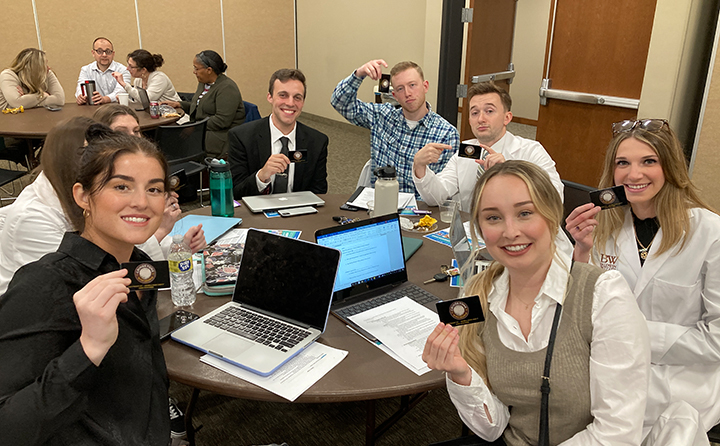 As National Nurses Week kicked off amidst a shortage of nurses, nursing students and faculty at Baldwin Wallace University received some surprise recognition courtesy of a clinical partner and a major Cleveland news organization.
In an ongoing program that began in the early days of the pandemic, The Plain Dealer and cleveland.com recruited business sponsors to pay local restaurants to deliver gift cards to frontline workers like nurses and teachers.
"Feeding the Frontline Workers" also allows recipients to "pay the cards forward," and that's how students and faculty in BW's post-baccalaureate, 15-month accelerated BSN (ABSN) program were rewarded.
Praise for nursing partnership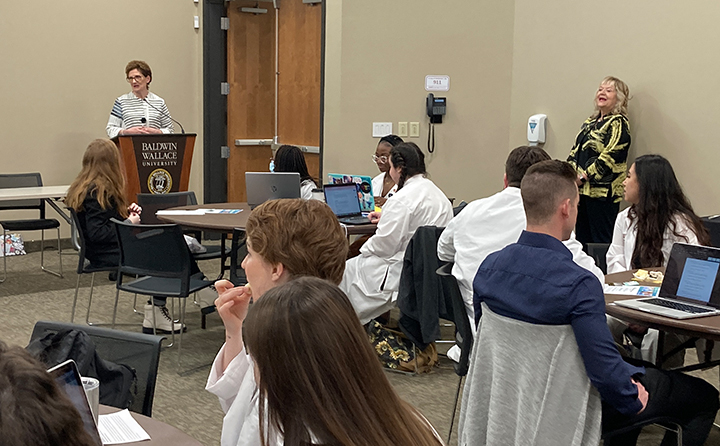 Marti Bauschka, vice president of patient care and chief nursing officer at Southwest General Health Center, said the decision to gift 75 of the donated $20 Grindstone Tap House restaurant cards to BW nurse educators and nursing students was an easy choice given the vital partnership between the hospital and the University.
She told nursing students at a semester-culminating ethics and leadership event that she is hopeful that the profession is emerging from the worst of the pandemic "rooted in strength."
"You are the future of nursing. There is going to be a lot of change coming, and we are counting on you," Bauschka said. "All of you with your varied backgrounds and coming from a great institution like BW will be a strength of nursing moving forward."
Year of the Nurse Educator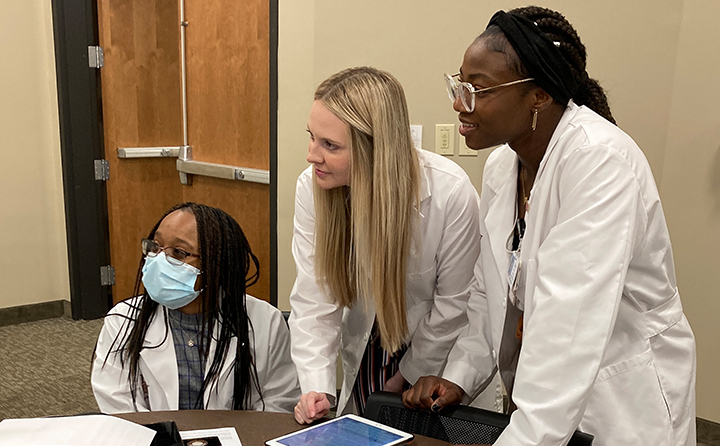 In addition to marking National Nurses week, which ends each year on Florence Nightingale's birthday, May 12, the National League for Nursing has declared 2022 as the Year of the Nurse Educator.
"Our faculty, who serve in the classroom and in clinical settings with our students, are vital teachers and mentors in the education our future nurses receive as they prepare to meet the ongoing demand for qualified nursing professionals," said the chair of BW's department of nursing, Yvonne Smith, Ph.D., APRN-CNS. "We know that our nurses and nursing faculty do not enter the profession to receive this kind of recognition, but the show of appreciation is warmly welcomed."
In addition to the ABSN program, BW started a four-year nursing degree in the fall of 2021, adding another pathway in the pipeline of much-needed nurses.