Social justice IT project unites BW students with MetroHealth
It's a game-changer for Greater Cleveland and lifting up under-served populations. But for a group of Baldwin Wallace students, it's an exciting capstone project that puts them alongside MetroHealth in a behind-the-scenes social justice initiative that challenges and advances their computer and business skills.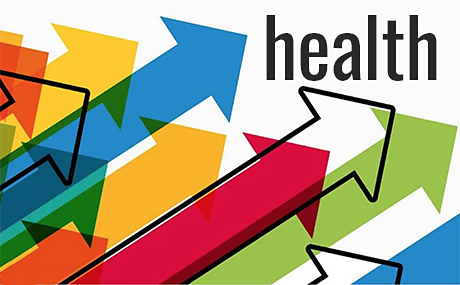 This semester, seven students majoring in BW's new business information systems program are hands-on in helping The MetroHealth System's Institute for H.O.P.E.™ — a transformative community program focused on improving health through opportunity, partnership and empowerment.
Building a Bridge for Patient-Community Access
According to Nicholas Molley, MBA '78, who has 25 years of industry and teaching experience, BW students created a business solution for MetroHealth that enables the storage of patient data related to social determinants of health (SDoH). 
"Social determinants of health are factors like food insecurity, financial strain, daily stress and a lack of safe housing, social connection and transportation that negatively impact a person's well-being. They disproportionately affect underserved populations," he explained.
"The Institute for H.O.P.E. connects patients with these factors to community resources that can help them," continued Molley. "Our project is to assist MetroHealth in streamlining this process by creating a data repository that can risk-assess a patient through formal data analysis. This is a large-scale project because MetroHealth has an expansive patient base of individuals who are vulnerable.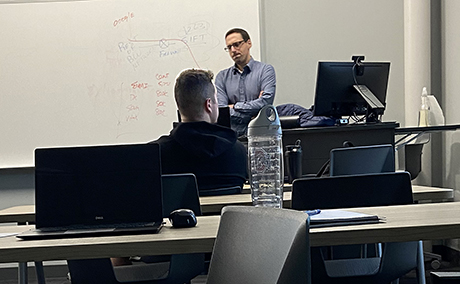 "The students are not only applying technical skills, such as database development, ETL tooling and end-user web development, but they are also working in a team environment and interacting with our MetroHealth client throughout the semester. The professional benefits are substantial as they prepare to graduate and begin their careers. But from a personal standpoint, they can feel proud that their real-world business solution can have major community impact," believes Molley.
Eye-Opening Project into Community Justice
For seniors John Blake and Cole Lavorini, the project is an immersion into the healthcare sector and its importance in transforming people's lives and the vitality of our region.
"This project has given me deep insight into social justice throughout the communities of Northeast Ohio. It has been eye-opening to view the many different experiences people go through in their life," said Blake, a business information systems and finance major from Middleburg Heights, Ohio, whose post-graduation career plans are already in place as a business system analyst with Union Home Mortgage.
Lavorini, who is also majoring in business information systems and finance, agrees. The Youngstown, Ohio, native recently accepted a position with Northwestern Mutual in Cleveland. He believes the project offers numerous benefits and opportunities for growth. 
"I was really looking forward to working with Metrohealth because I knew it would be both challenging and rewarding," stated Lavoini. "It helped me better my skills within a team setting, which is something that is crucial in the business world. From a professional standpoint, my team and I have had the opportunity to consult for a real-world organization and help find a solution to a problem, which is not something many students get to do while still in college. 
"This project has opened my eyes and allowed me to better understand the societal backgrounds of individuals and families. Everybody's situation is truly different, and you don't know what people may be struggling with behind closed doors," he emphasized. 
New Major in Business Information Systems
In fall 2019, Baldwin Wallace introduced its interdisciplinary business information systems major through the School of Business and Department of Computer Science. 
The in-demand major unites accounting, finance, marketing, operations and management information systems approaches — such as systems analysis and design, data analytics and visualization, project management, cybersecurity governance and intelligent software engineering – to design, develop and deliver innovative information technology solutions for all types of organizations.