BW students and faculty support literacy in the community
Members of the Baldwin Wallace University community have been working on projects to promote literacy and education among young people in Northeast Ohio. The outreach includes construction of a miniature library and a partnership with The 2nd & 7 Foundation.
Literacy Partnership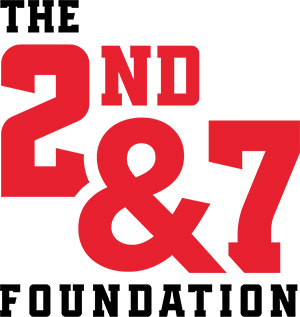 The 2nd & 7 Foundation's goal is to reach out to kids while they're young and encourage them to start reading by having role models visit their schools, give them free books and personally spark their interest in reading.
BW's Center for Coaching Excellence and Department of Education partnered with the foundation to provide BW students with service and experiential learning opportunities.
Thanks to BW's involvement, more than 25 students have volunteered to reach out to schools in the Cleveland area to nurture a love of reading in second graders.
Multiplying Interest in Math
Students and faculty involved with BW's Math Club built, installed and stocked a math-themed "Little Free Library" for children at a nearby Middleburg Heights, Ohio, playground. The small stash of free books stands to foster reading and instill an interest in math in children who visit the playground.
Books in the little library, including "The Greedy Triangle" and "Zero the Hero," have a mathematical theme to promote learning through easy-to-read and digest stories. The small red and white cabinet at the playground features BW's name on the side.