Big hearts lead to big opportunities thanks to Women for BW grants
Transformative experiences are at the heart of Women for BW grants, which enable students, faculty and staff to go from idea to inception.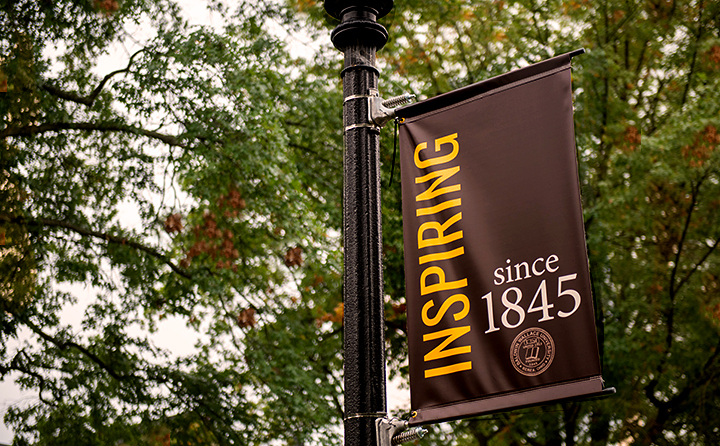 For Emily Reyes, it would be the trip of a lifetime … where the international studies major could stretch her perspectives and bolster her resume. East Asia beckoned with scenic and cultural allure. But the affable junior faced the sinking reality that her many hours of working and saving money wouldn't be enough to cover the cost of fulfilling her dream.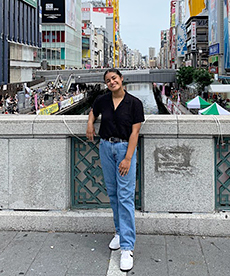 It was then that a Women for BW grant turned the impossible into possible. In the summer, Reyes traveled to Japan to study at the Kansai Gaidai University for the fall semester.
"All my life, I lived in one place. I was surrounded by the same people, things, cultures and way of thought. As a person of color, I never thought that I, a Latina girl from Lorain, Ohio, would have such an opportunity. I never knew other Hispanic people who studied abroad. Therefore, it always seemed too out of reach for me," she acknowledged.
"Women for BW invested in me and my future. The experiences I have had will stay with me for a lifetime," she said with gratitude.
Catalyst to Help End Human Trafficking
The statistics are grim. The outcomes can be tragic. But a tripartite initiative by associate professor Dr. Christy Walkuski '04 aims to advance the efforts of local community organizations to end human trafficking in Northeast Ohio and beyond.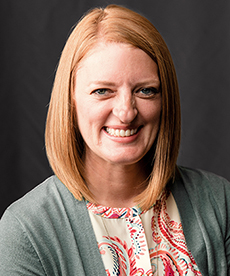 "January is Human Trafficking Awareness month," stated Walkuski. "At that time, we will lay the foundation for our three initiatives that include launching a student organization dedicated to anti-trafficking efforts, developing an interdisciplinary student-led research team and providing service opportunities for BW students to contribute to efforts by local organizations.
Walkuski, who teaches in BW's Leadership in Higher Education graduate program, plans to engage undergraduate and graduate students in addressing this grave social justice issue.
"Teachers, nurses, psychologists, social workers and criminal justice professionals are a few of the career areas that can be at the front line of identifying and supporting human trafficking victims," she noted. "For BW students pursuing those professions, as well as others, it is important to raise awareness about this topic.
"The funding by Women for BW is truly a catalyst to what I hope will be a sustained effort by the BW community to be advocates for helping eradicate human trafficking," she concluded.
Empowering Self Care
Some days are hard. College stressors can chip away at joy and serenity, which is why Dr. Sophia Kallergis and Dr. Jennifer Perry teamed up to offer "Mental Wellness for Modern Women." The BW director of counseling services and professor of psychology, respectively, received funding to create a program that addresses mental health among college-aged students.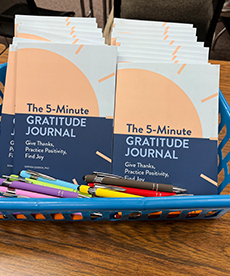 The program funded nationally known psychologist and New York Times bestselling author Dr. Lisa Damour, who spoke on campus in November. The initiative also included a self-care, skill-building workshop for 25 women, fitness and wellness programming by Christine Varga of recreational sports and services, and other activities that would help them extend, practice and challenge themselves to improve their mental health.
"Outreach programs like the one funded by Women for BW are invaluable and supplement the many services we offer at BW's Counseling Center. Small group interactions give participants the chance to bond with their peers while building life skills. The positive results are immeasurable and can last long beyond when our program ends," emphasized Kallergis.
Improving Children's Health
When limited financial resources were curtailing her research, Dr. Laura Hopkins, assistant professor of public health, looked to Women for BW for help.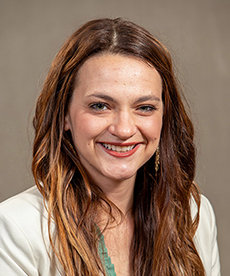 Her study on the health and academic decline among children residing in Cleveland low-income neighborhoods during the summer months could offer crucial information for helping alleviate a concerning problem.
"With this funding and this project, I was able to act on a budding partnership that was established during the pandemic but was unable to truly get off the ground due to limited resources. The Women for BW funding allowed my partnership with this urban Cleveland school to be put into action. It also allowed BW students to engage in real-world, hands-on experiences that enabled them to apply what they learned in the classroom in the field," explained Hopkins
Advocating for Women Personally, Professionally
Women for BW is a support organization of Baldwin Wallace University that includes alumnae, faculty, staff and friends. Building on the legacy established by the Baldwin Wallace Women's Club, founded in 1921, the group strengthens the course of women's philanthropy through the power of programming, engagement and collective giving.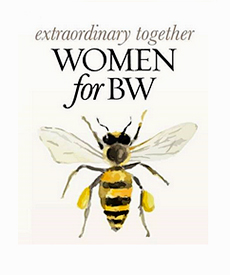 Each year, the organization awards tens of thousands of dollars to deserving women students, faculty and staff through its Giving Circle. Enrichment grants fund research, programming, experiential learning and other initiatives that enhance education.
The 2022 award recipients include three students and four faculty-staff members. The 2021 awards went to five students and six faculty projects.
"The collective unity of our members to change lives, whether it be for our community or beyond, demonstrates how the generosity of one person can be transformational. Women for BW has a philanthropic as well as networking branch that is invaluable to career professionals. Our group supports, empowers and advocates for women to excel personally and professionally," said Ellen Zegarra, vice president for philanthropy and alumni engagement.