BW MBA alumnus leading Crystal Clinic Orthopaedic Center into the future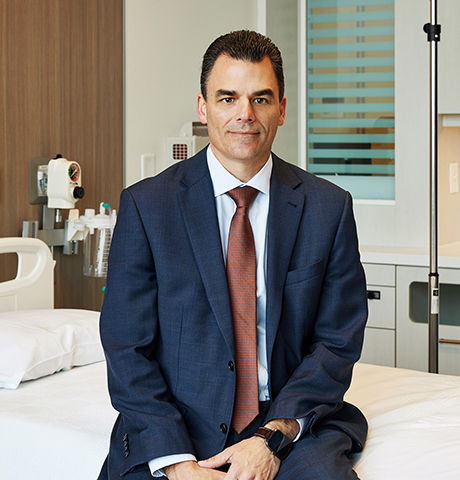 When the renowned Crystal Clinic Orthopaedic Center conducted a nationwide search for a new president and CEO, the physician-owned, specialty hospital system discovered its next leader was already on the team.
Daniel Ferry, MBA '10, who served in high-level positions at Crystal Clinic for eight years, including five as chief financial officer, had been guiding the system as interim president and CEO before earning the top appointment in October.
Ferry was named president and CEO just weeks before Crystal Clinic cut the ribbon on a new state-of-the-art hospital in Fairlawn, Ohio — one of the only hospitals in the world dedicated to orthopaedic and plastic and reconstructive care.
BW MBA Pathway
After earning his bachelor's degree in accounting from the University of Akron, Ferry's entire career has centered on healthcare finance and operations. Prior to joining Crystal Clinic, he held leadership positions at Parma Community Hospital and St. John West Shore Hospital/St. Vincent Charity Hospital in Cleveland.
One of Ferry's mentors in Parma recommended the BW Healthcare MBA as a way to further elevate his management and leadership skills. It worked.
"The systems thinking and the capstone project that allowed us to put into practice everything we learned really prepared us for executive management," Ferry recalled of the BW program. "We also learned a lot from each other as students."
Vision for the Future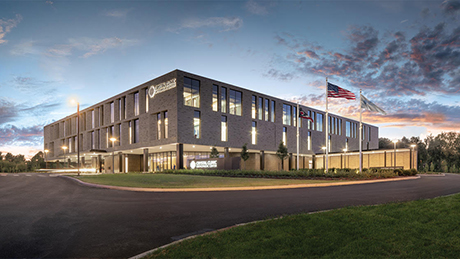 At Crystal Clinic, Ferry is focused on implementing advanced, effective systems that will leverage cutting-edge facilities and world-class doctors and medical staff in service of exceptional patient care.
 "Although the past year has been challenging for the entire healthcare industry, we remain dedicated to being the destination point for orthopaedic, musculoskeletal and reconstruction care, regionally, nationally and globally," said Ferry.
With "travel medicine" as a priority in his strategic vision, Ferry said Crystal Clinic is expected to draw even more patients to Northeast Ohio's well-known health corridor.
Lessons Learned
As Ferry takes the reigns of an outstanding organization with a national reputation, he still draws on lessons learned at BW more than a decade ago. "The BW MBA took me to the next level," Ferry says. "I still use most of what I learned quite frequently."
The referrals to BW's Healthcare MBA also continue. "We have up-and-coming managers in our system who are currently enrolled in the BW MBA program, and they'll tell me, 'now I know where you got this or that management insight.'"
Ferry also keeps in touch with BW faculty and turned to them as a sounding board when preparing his own successful application for Crystal Clinic president and CEO.
About Crystal Clinic Orthopaedic Center
Nationally renowned for orthopaedic care, Crystal Clinic Orthopaedic Center is a physician-owned, orthopaedic specialty hospital system with board-certified and fellowship-trained surgeons who perform more than 17,000 surgeries each year.
With locations throughout Northeast Ohio, Crystal Clinic Orthopaedic Center is the only hospital in Ohio, and one of just 13 out of the more than 6,000 hospitals in the nation, to earn prestigious Joint Commission Certifications in total hip, total knee, total shoulder, and spinal fusion procedures. The hospital is ranked #1 in Ohio and in the top 20 of the more than 6,000 U.S. hospitals for Major Orthopaedic Surgery (#17) and Joint Replacement Surgery (#13) by CareChex/Quantros Analytics. Crystal Clinic has also earned a Five-Star Rating in Overall Quality from the Centers for Medicare and Medicaid Services — its highest rating.
Crystal Clinic Plastic Surgeons, a division of Crystal Clinic Orthopaedic Center, are experts in treating soft tissue defects related to orthopaedic injuries and provide the entire spectrum of plastic surgery — from reconstruction to cosmetic procedures.