BW professor sounds the alarm on reverse Robin Hood 'trickle-up economics'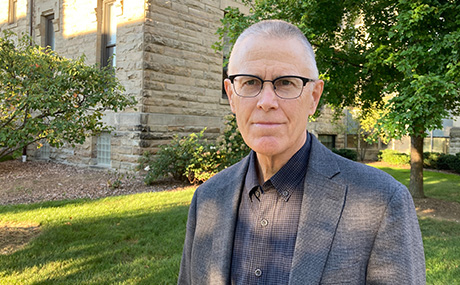 Is the American economy a Robin Hood tale flipped on its head?
Baldwin Wallace University political science professor Dr. Mark Mattern argues just that in a new book, "The Trickle-Up Economy: How We Take from the Poor and Middle Class and Give to the Rich" (Lynne Rienner, 2021).
Mattern's book, which cites four current and former BW students who helped research the topic, dissects wages, taxes, social and corporate welfare, market power and more, demonstrating how policy choices favor the wealthy. 
A synopsis of Mattern's book notes, "One of the most durable myths of U.S. political economy is that we take from the rich and give to the poor — penalizing the rich for their hard work and rewarding the undeserving. Mark Mattern turns that story on its head."
Ticking clock
In an opinion piece just published by cleveland.com/The Plain Dealer, Mattern warns "the clock is ticking" on the worsening social imbalance in the American economy. 
Mattern, who teaches in BW's department of politics and global citizenship, writes that the combination of "trickle-up economics" and government inaction on issues like infrastructure, climate change and social welfare is leading to catastrophic outcomes for America.
"A healthy society needs public investment commensurate with private spending," he asserts. "The alternative [to public investment] lies clearly before us: private opulence for the few, public squalor for all of us."
Growing imbalance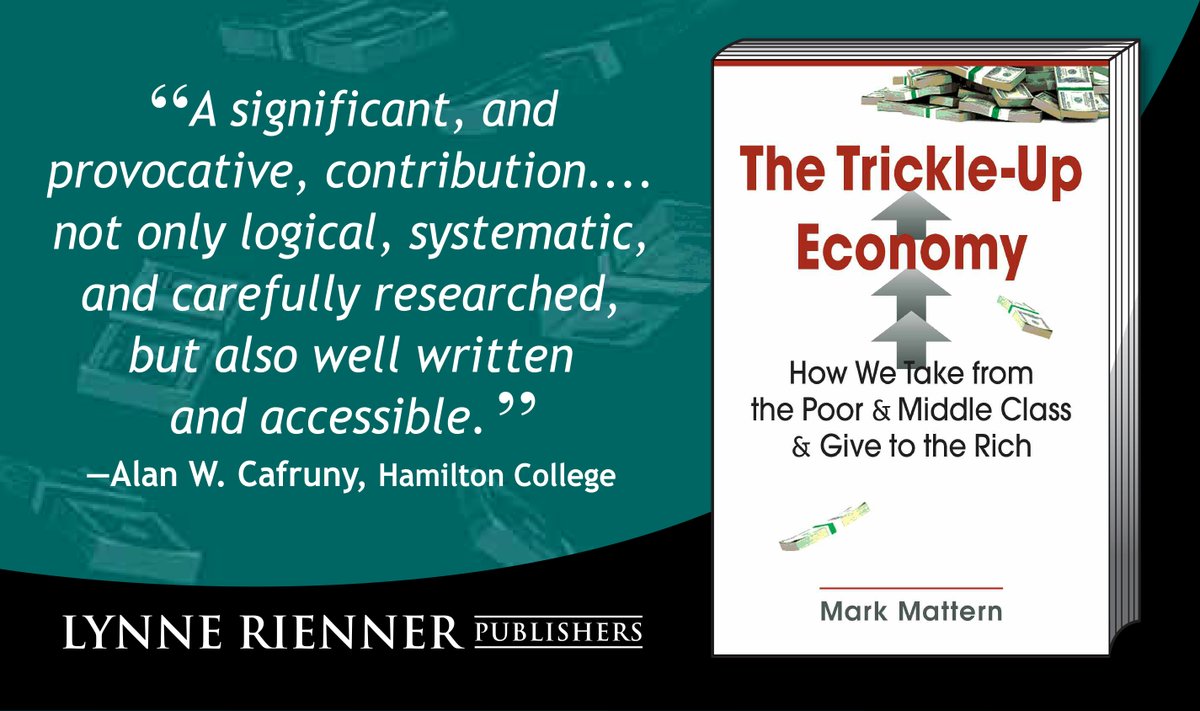 Mattern says choices made in recent decades have exacerbated the issue. 
"The U.S. economy has pretty much always redistributed upward, but it has gotten much worse in the last 40 years. Radical inequality in the U.S. is now an open secret."
Read Mattern's complete essay, "Social balance revisited: Winners and losers in the trickle 'up' economy" on cleveland.com.
Visit Lynne Rienner Publishers for more information on the book "The Trickle-Up Economy." Current and former BW students cited for their research contributions to the book are Anxhela Dalipi '22, Charley Neusse, Cameron Monaghan '19 and Jonathon "Jack" Smith '20. J