Stephen Boesel '68: A Lasting Legacy as BW alumnus, trustee, benefactor and friend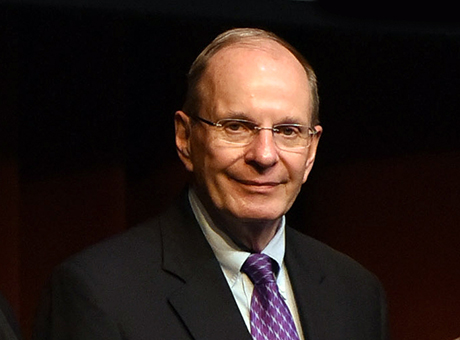 Since 1845, Baldwin Wallace University's 176-year history has been written by people who shared the vision, commitment and drive to provide an extraordinary education to anyone who wanted to learn.
Stephen Boesel '68 is among the most influential — a remarkable, generous and beloved alumnus who left an enormous legacy at his alma mater.
The retired Wall Street investment manager, who died September 23, 2021, in Sarasota, Florida, made that enduring mark on BW with a nod to his humble beginnings.
From Niles to Berea
In a 2015 interview for the BW alumni magazine, Boesel recalled that growing up in small-town Niles, Ohio, his physician father (who died when he was just 11) and schoolteacher mother set the expectation that he, too, would pursue higher education.
"But I didn't prosper on the early part of that journey," Boesel wryly noted. "I made it look difficult." In fact, he dropped out of Youngstown State before a friend steered him to BW, where everything clicked.
"I had this foundation of interest [in investing from a beloved Uncle], and when I got to BW, it all came together for me," he recalled. "Suddenly, education was fulfilling, and it seized me, and I became a committed student."
Boesel graduated from Baldwin Wallace University with a major in economics and added an MBA in finance at the University of Denver.
Unassuming, unequivocal career success
After an extended tour as an artillery sergeant in Vietnam — for which he was twice decorated — he joined National City Bank as a research analyst and began a 35-year career that would establish him as one of the most respected and successful mutual fund managers in the country.
Sporting an unassuming persona that stood in marked contrast to the hard-charging, cocky Wall Street stereotype, Boesel spent the bulk of his career with T. Rowe Price Associates in Baltimore. In a profile detailing his understated but unequivocal success, The Baltimore Sun once contrasted Boesel's steady, modest style with flashier counterparts, writing, "Nor can he boast a private jet, an estate in Maine or a cult-like following."
What Boesel could boast about (although he wouldn't) was a track record of exceptional results as president and investment committee chair for the T. Rowe Price Associates Growth and Income Fund and Capital Appreciation Fund.
In fact, the latter enjoyed an unprecedented 16-year streak of profitability, in spite of the breakup of the Soviet Union, 9-11 and the burst of the tech bubble. The streak earned Boesel plaudits from The Wall Street Journal, Money, Barron's, CNN and MarketWatch.
BW Philanthropy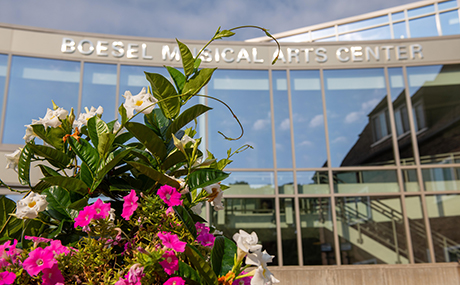 Boesel would use the personal wealth he accumulated during his distinguished investment career to become a leading philanthropist, supporting education, the arts and his church. His devotion to BW left an indelible mark on the strength and vitality of the BW community and campus.
Boesel gifts bolstered the prowess and prominence of the BW School of Business, where he learned the fundamentals of investing and supported a stunning 2011 enhancement to the BW Conservatory of Music, which bears his name and that of his late first wife of 42 years, Jacquelyn.
BW business and music endowed scholarships and a distinguished speaker series also bear Boesel's name. The School of Business Leadership Lecture has brought prominent speakers to campus since 2015, from former FDIC Chair Sheila Bair and Newt Gingrich to Shark Tank's Daymond John.
Often, Boesel gave without fanfare, quietly supporting projects like the new Knowlton STEM Center and the Conservatory's All-Steinway campaign.
"At the intersection of your personal interest and opportunity, that's where something magical can happen in philanthropy," Boesel said. "There is powerful potential in that combination."
Leadership and service
A trustee since 1997, Boesel also gave his time and expertise, serving on the executive and financial development committees and chairing the investment committee.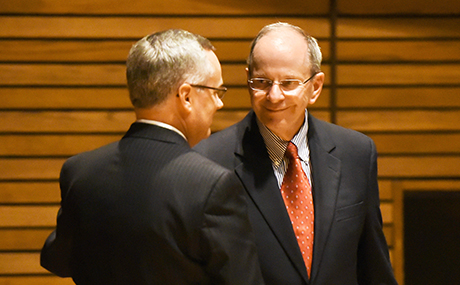 At the time of his death, Agnes Dover, chair of the BW Board of Trustees, said, "Steve's wise counsel has been an invaluable resource to the trustees over many years, and his generosity has been an inspiration to many. We will miss his energy for acting on our bold BW vision and his collegial friendship most of all."
For his exceptional achievement in the investment community and for his ongoing service to the community and his alma mater, Boesel received both the 2000 BW Alumni Merit Award and an honorary Doctor of Humane Letters degree. He was inducted into the Ohio Foundation of Independent Colleges Hall of Excellence in Columbus in 2012.

"We are forever indebted to Steve as a pillar of our BW community. He embodied our values," said BW President Bob Helmer. "In BW's 176th year, we are reminded of the giants that have come before us to build the exceptional University we know today. Steve is certainly among those giants with a profound impact that is embedded in our past and future. We will sorely miss him, but in so many ways, he remains present on our campus."