Baldwin Wallace grads shine on the silver and small screens
While Broadway and live theatre stages around the country are coming back to life, some Baldwin Wallace University grads are also lighting up cinema and television screens in projects filmed during the pandemic.
Here are just a few who are at home behind the camera.
Colton Ryan '17: Nationwide film release
BW music theatre grad Colton Ryan '17 had just opened the Broadway production of "Girl from the North Country," based on the music of Bob Dylan, when the pandemic forced theaters to go dark.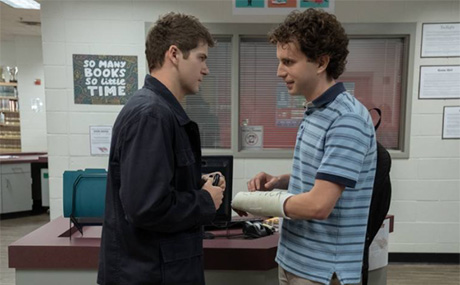 Now, the film version of the show that featured his Broadway debut, "Dear Evan Hansen," has opened nationwide with Ryan as Connor Murphy. It's one of three roles Ryan understudied in the Tony Award-winning Broadway production while still a BW student.
Ryan told his hometown newspaper, The Lexington Herald-Leader, that filming the movie version during the pandemic "ended up being very meta, because the show is so much about feeling alone and feeling isolated, and then, we would be" by strict COVID-19 protocols.
Busy working
Ryan is currently filming the Hulu series "The Girl from Plainville," which co-stars Elle Fanning.
You might also have caught him in the 2020 Apple TV series "Little Voice" and on episodes of "Law & Order: Special Victims Unit," "Homeland" and "The Americans." Ryan also appeared in the Prime Video production of "Uncle Frank," which was nominated for Outstanding Television Movie at the 2021 Primetime Emmys earlier this month.
Caitlin Houlahan '14: Emmy-winning series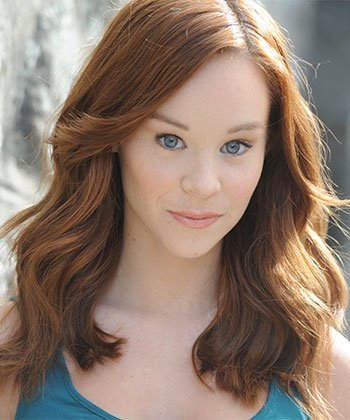 Meantime, another BW music theatre grad, Caitlin Houlahan '14, found work on the 2021 Emmy-winning Best TV Drama Series, "Mare of Eastown," starring Kate Winslet.
In addition to that buzzy show, Houlahan has appeared in the TV series "American Rust" and "Girls," as well as the NBC-TV production of "Peter Pan Live!"
'Thrill of live reactions'
But the Great White Way recently welcomed Houlahan back. She was part of the triumphant September return of Broadway's "Waitress," playing Dawn, and is expected to rejoin the cast of "Girl from the North Country" in the role she originated when it returns in mid-October.
Houlahan told Playbill this summer she was "nervous, but excited" to return to live stage performances. "I am anticipating the butterflies that come with live audiences and the thrill of live reactions!"
Ciara Renée '13: Stage and Screen
Ciara Renée '13 is another multi-talented BW music theatre grad who's found success in front of the camera after success on Broadway. 
After star turns as The Witch in "Big Fish" and the Leading Player in "Pippin" shortly after graduation, Renée donned the mantel of superhero as Hawkgirl in the CW TV series "DC Legends of Tomorrow."
Post-Production
Renée had just returned to Broadway as the first woman of color to play Elsa in "Frozen" when the pandemic closed the show, and Disney elected not to reopen the show.
Renée, however, remains busy in front of the camera, with four films or TV series currently in post-production, including "Paint," starring Owen Wilson. She has also done work for the TV series "Evil" and starred in 2021's "A Shot Through the Wall."
Seth Bellinger '10: Indie Release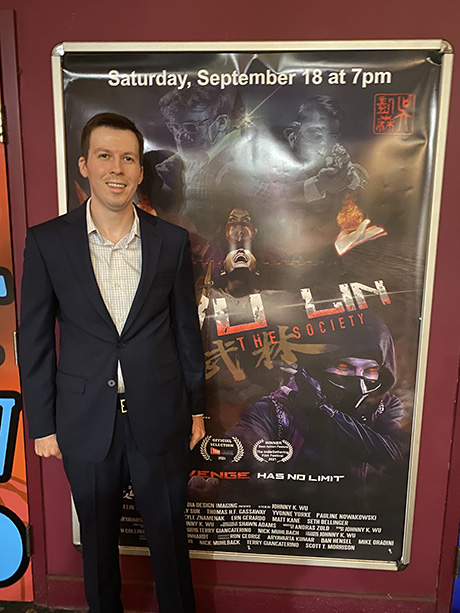 Finally, Seth Bellinger '10, a Fairview, Ohio, native who graduated from Baldwin Wallace with a film and broadcasting communications major, is featured in the upcoming feature "Wu Lin: The Society," available on Amazon Prime. Bellinger plays Jim Lextor in the indie martial arts, sci-fi film from director Johnny K. Wu.
Bellinger moved to Los Angeles after graduating from BW and has appeared in films, TV shows and commercials through the years, including films like "Love of Mass Destruction," "Instant Getaway" and "Dead of Night," along with TV series like FX's "Snowfall," ABC's "Scandal" and NBC's "Superstore."
Foundation in communication
Bellinger credits his BW communications professors, Judi Lakner and Dianne Crossman, with building the skills he needed to make the jump to acting.
"Their classes helped me with public speaking and building confidence when going into auditions," Bellinger says.
A man of many talents, Bellinger creates film, directs, acts and instructs tennis during his free time.