BW's four-year nursing program welcomes first students in transformed space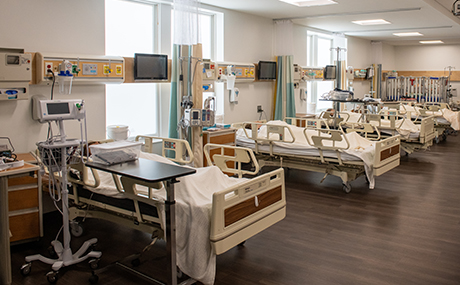 The new academic year features a new learning space, new faculty and new students in the newest four-year degree program at Baldwin Wallace University.
BW welcomed 35 aspiring nurses — the first students to enroll in the University's four-year undergraduate Bachelor of Science in Nursing (BSN) program — to a transformed, state-of-the-art building at 201 Front St.

The $2.8 million interior makeover of the building brings the four-year nursing program under one roof with BW's 15-month accelerated nursing (ABSN) program for existing bachelor's degree-holders and the 24-month Master of Medical Science (MMS) physician assistant (PA) program.
Talent pipeline for regional healthcare hub
There are also new faces on the nursing faculty, including new professor and chair of nursing Yvonne M. Smith, Ph.D., APRN-CNS. Smith notes that the four-year BSN degree fits both the interest of students and the needs of Northeast Ohio.
"We are excited to build on BW's successful post-baccalaureate BSN with this new four-year program," said Smith. "In four short years, we'll have more accomplished BW nursing graduates filling demand in the talent pipeline for the region's thriving healthcare sector."
The program will feature off-site clinical rotations at the area's outstanding hospitals and medical facilities starting in year two, in addition to class and learning laboratory experiences at 201 Front.
Tech-enhanced learning spaces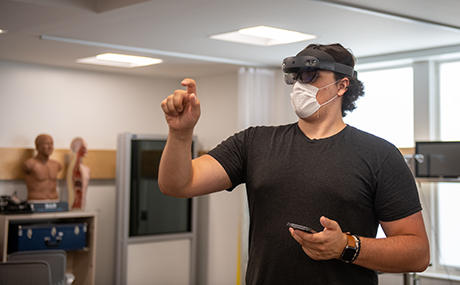 The renovated 25,000-square-foot building features tech-enhanced classrooms and spacious clinical labs where students will practice simulated patient care.
BW has also acquired cutting-edge HoloLens augmented reality technology that provides realistic simulations of human anatomy and is used in top medical schools.
The building includes modern and comfortable lounge, study, conference and briefing room spaces.
The interior was reimagined by The Collaborative, the same architectural firm behind BW's AIA design award-winning Austin E. Knowlton Center for computer science, engineering, math and physics, which opened in January on BW's North Quad.