Transformation of BW health sciences building underway for fall opening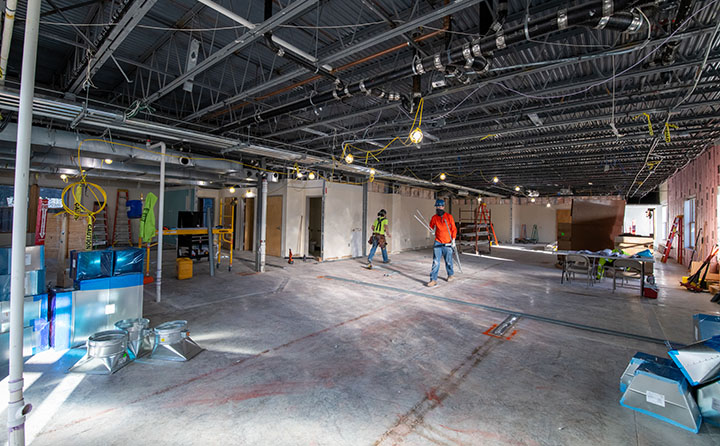 The walls are down, and work is underway to transform the building at 201 Front St. into a state-of-the-art home for Baldwin Wallace University's thriving nursing and physician assistant (PA) programs.
With the entire second floor now opened up, a complete interior makeover is expected to be completed in time for a fall 2021 occupancy.
Bringing nursing and PA programs together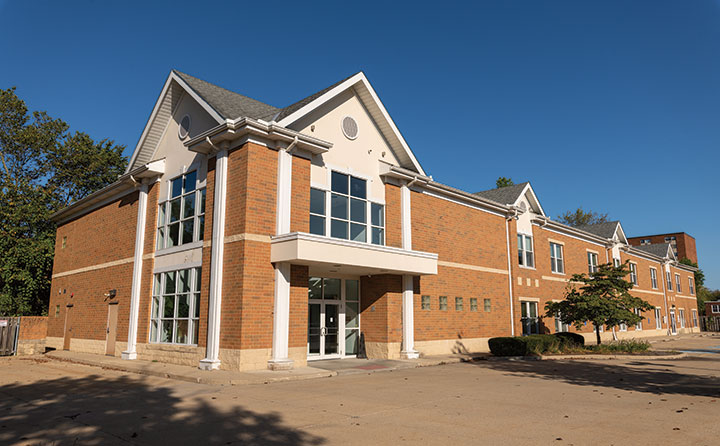 The $2.8 million redevelopment makes way for the launch of BW's new, four-year undergraduate Bachelor of Science in Nursing program (BSN) in the fall. It will bring that program under one roof with BW's accelerated, post-baccalaureate Bachelor of Science in Nursing (ABSN) and Physician Assistant (PA) programs.
The University leased a portion of the building's first floor to house the PA program for five years prior to purchasing the property in 2019.
Creating sleek and modern facilities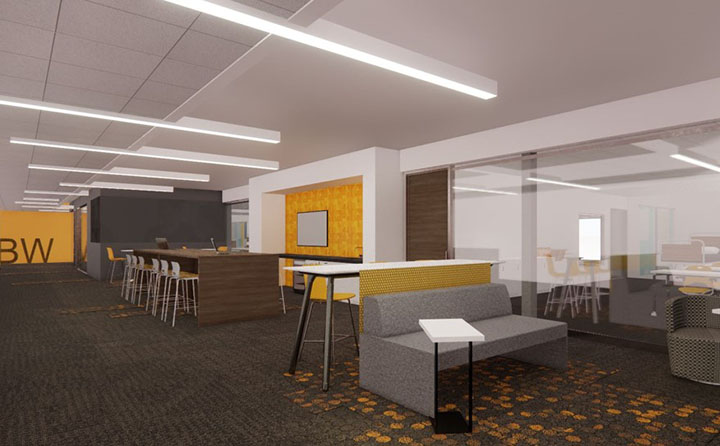 Renovations to the 25,000-square-foot building will provide tech-enhanced classrooms and spacious clinical labs where students will practice simulated patient care, along with comfortable and inviting lounge, study, conference and briefing room spaces. A two-story entryway welcomes students and visitors.
The reimagined interior is designed by The Collaborative, the same architectural firm behind BW's impressive, new Austin E. Knowlton Center for computer science, engineering, math and physics. A.M. Higley is overseeing construction.
Meeting demand in health sciences
Answering both the interest of students and the needs of the region, BW's health sciences programs continue to grow. The four-year BSN program has drawn considerable applicant interest since it won state approval in 2020.
The two-year physician assistant (PA) master's degree program, which started with an initial class of 20 students in the 2013-14 academic year, is flourishing with a projected fall 2021 enrollment of 68 students. Graduates have achieved a 100% first-time pass rate on the Physician Assistant National Certifying Exam (PANCE) every year since the program's inception.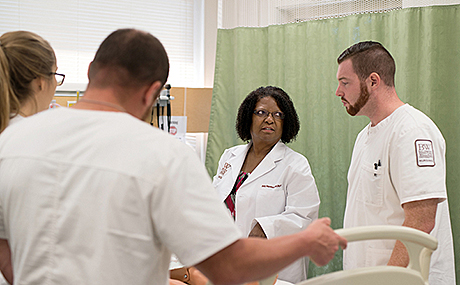 Enrollment in the University's accelerated nursing (ABSN) program, which currently occupies a wing of the old Loomis Elementary School on Tressel St., has swelled from 20 to some 80 students. Applications are currently being accepted for the August 2021 cohort of that 15-month, career pivot program for existing bachelor's degree-holders.
Dr. Jared Pennington, founding director and chair of BW's PA program, and Dr. Betty Napoleon, who chairs nursing, have worked together to offer input on the building's redesign for the future.
"Our faculty members are looking forward to sharing the same building and to benefiting from the technology and other enhancements in our new labs, classrooms and collaboration spaces," Napoleon said.
New purpose for Berea building
The two-story structure on the west side of Front St., a block up from the BW University Market and Front St. Residence Hall complex, was originally built for University Hospitals and then converted to business offices for Lube Stop. 
The building includes 1.72 acres and 90 parking spots for students and faculty in the programs, which feature off-site clinical rotations at area hospitals and medical facilities in addition to class and lab work.