Celebrating the BW Class of 2020: Live stream ceremony confers degrees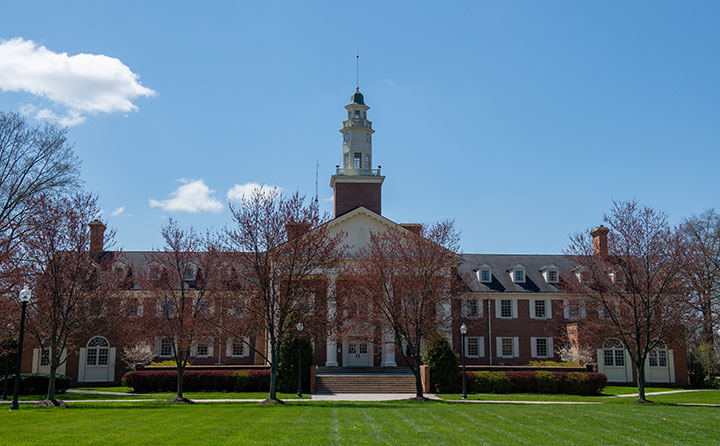 Baldwin Wallace University's 170th Commencement ceremonies may be delayed by social distancing, but the Class of 2020 was recognized on graduation day unlike any in BW history. 
A virtual "conferring of degrees" ceremony was live-streamed from Gamble Auditorium on Saturday, May 9, preceded by the unveiling of an online yearbook to recognize seniors with photos, honors and brief inspirational words from Gina Vernaci, president and chief operating officer (COO) of Playhouse Square.
"We look forward to inviting our graduates back to campus for an in-person celebration in the future," said BW President Bob Helmer. "But we wanted to pay tribute to the culmination of all their hard work with a formal recognition now."
Conferring degrees live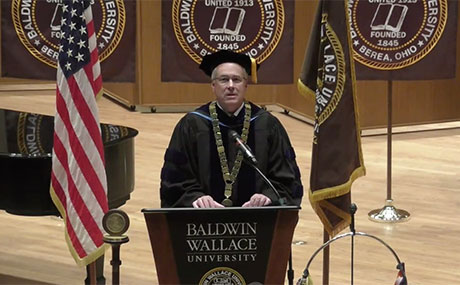 BW conferred master's and bachelor's degrees to 648 students during an abbreviated ceremony that featured President Helmer and others, in full academic regalia, welcoming the graduates into the BW alumni family.
They are a class of grads who will have the pandemic as a footnote on their transcripts forever, but who rose to the challenge of a quick shift to distance learning for the final eight weeks of their college careers.
"As we have gone through this time as the BW community, the constant has been the way we care for each other and the way we continue to stay connected to each other," President Helmer said during the live-stream. 
Social celebration
He also invited students watching from home, who had donned cap and gown for the occasion, to turn their tassels in the traditional gesture marking the milestone of degree completion.
President Helmer, along with the rest of the BW community, also took to their favorite social media channels for a collective celebration of the graduates, who were encouraged to connect by tagging accounts and using the #BWgrad2020 and#yj4l hashtags.
"We hope everyone in our BW community will offer congratulations and good wishes for the future throughout the weekend," Helmer encouraged. 
Recognition of top academic achievers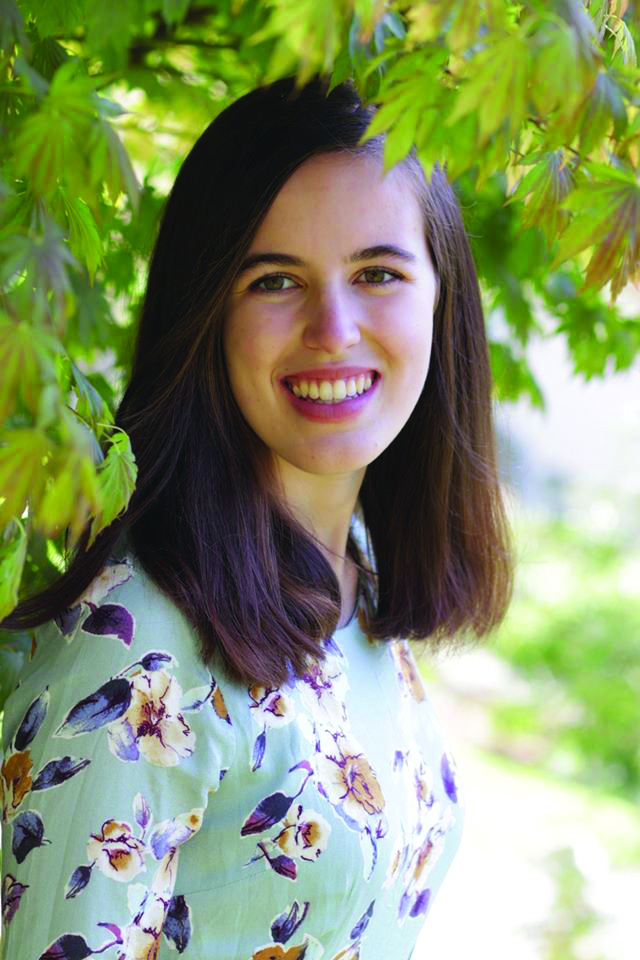 As is customary, BW named one graduating senior as the recipient of the Milton T. Baldwin Prize, an award established in 1859, to recognize the graduate with the highest academic achievement at BW.
This year's winner is Sarah Myer, a sustainability major from Weaverville, North Carolina. When more than one 4.0 GPA is earned, tie-breakers are used to name the University's equivalent of valedictorian. Forty percent of Myer's eligible courses were graded an A+. 
Latin Honors are noted in the online yearbook. The Class of 2020 includes 200 accomplished students who graduated with honors: 56 earned summa cum laude recognition with a cumulative GPA of 3.90 or higher, 86 earned magna cum laude with a 3.75+ GPA and another 58 earned cum laude honors with a 3.60+ GPA. 
Members of the elite Dayton C. Miller Honor Society and Honors Program graduates are also among those applauded for exemplary academic performance.
Outstanding all around
Ten graduates were chosen as 2020 Outstanding Seniors for overall excellence and contributions to campus life, including academics, leadership, service and involvement on and off campus. 
The graduating seniors acknowledged for excellence in all areas of their University endeavors are: Hannah Allenson, Kelly Brennan, Allyson Crays, Troi Dotson, Charlvon Gaston, Kasey Hughes, Terrell Mitchell, Faith Sloop, Jonathon (Jack) Smith and Eric Warman.
White Rose tradition
Finally, while the 125-plus-year-old White Rose Ceremony could not take place, select women were chosen as White Rose honorees, a tradition that is tied to Philura Gould Baldwin, granddaughter of BW's founding father. She helped establish the BW library and the University's brown and gold colors.
Many additional seniors have been recognized through a range of spring honors for all students, including awards for athletics, student life and leadership, multicultural excellence, academic research, community engagement and more.
Diplomas and Replay
As is the case for every graduating class, diplomas will be mailed along with two copies of a keepsake recognition booklet that lists every graduate's name.
A replay of the conferring of degrees ceremony is available on the Celebrating the Class of 2020 page or directly via Boxcast.