Take a bow: BW celebrates 2019-20 student achievement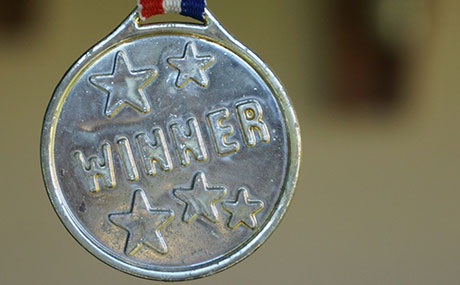 Each spring, BW honors and celebrates student achievement for the academic year.
Throughout 2019-20, in and out of the classroom, from first-year students to graduating seniors, the BW learning community produced noteworthy work.
While the University wasn't able to applaud most of these accomplishments in person as is customary at the culmination of the spring semester, the following students earned major recognition in a variety of areas from service to leadership, academic scholarship to research, artistic performance to athletic competition.
Click the title of each award to see details, student names, photos and, where noted, video.
Presented each spring to recognize student achievement through a variety of scholarships and awards for academics, athletics, service and leadership
Presented annually to honor and affirm the contributions of multicultural members of the BW community as well as those who contribute to the overall spirit of inclusion 
Annual awards to recognize the accomplishments of student leaders, faculty and staff advisers, organizations and programs that have made an impact on the BW community and beyond
Student-directed, annual literary publication showcases the creative achievements of student artists and writers
The pinnacle of BW academic honor society achievement with less than 4% of the undergraduate student body achieving membership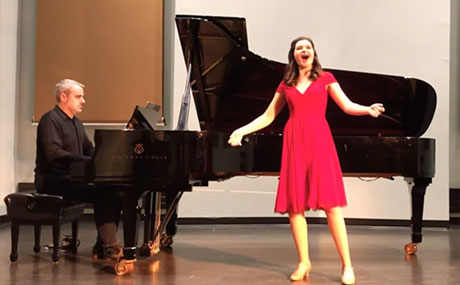 Annually highlights one outstanding senior honoree from each academic major within the Conservatory
Established in 1859 to recognize the graduate with the highest academic achievement at BW (the University's equivalent of valedictorian)
Acknowledges graduating seniors who completed BW's rigorous and rewarding Honors Program, a community of scholars dedicated to academic excellence, leadership development and community engagement
Recognizes a select group of 10 graduating seniors, chosen for all-around excellence in academics, leadership, service and involvement on campus and in their communities
Honors exceptional female students in memory of Philura Gould Baldwin, granddaughter of BW founder John Baldwin and BW's first librarian
Building on the nearly 100-year legacy of the BW Women's Club, an annual award to support one outstanding Baldwin Wallace female student
Presented annually to a deserving male and female senior student-athlete as determined by a vote of BW coaches
Presented annually to the senior female student-athlete that has the highest cumulative grade point average in her academic work at the University
Presented annually to a male and a female senior student-athlete from each of the Ohio Athletic Conference institutions.  
Presented annually to deserving student-athletes in a vote by student-athletes from BW's 23 intercollegiate teams
Congratulations to all!