Sustainability major gets his hands dirty during summer internship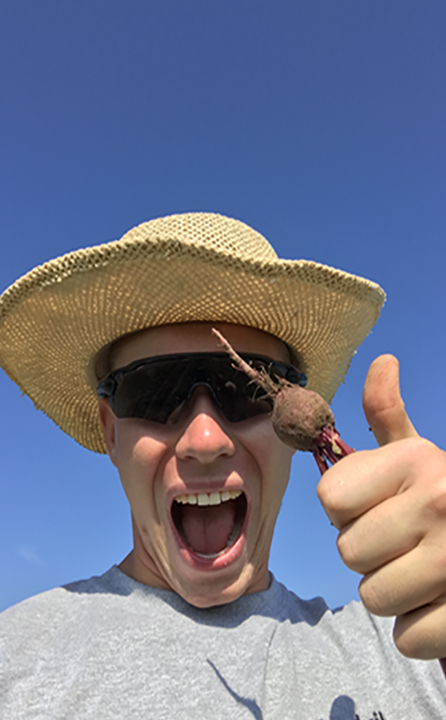 Jon Mays '19, a senior sustainability major, turned a summer internship into a full-time job offer with one of New York state's largest organic farms. 
Mays, who is also completing minors in marketing and international business, spent the summer of 2018 in an agronomy internship with Kreher Family Farms studying soil and crop production. His key responsibilities were  conducting soil tests, crop scouting, moisture testing and collecting plant tissue samples.
Rooted in Family
Situated less than 15 minutes away from Mays' home, Kreher Family Farms was started in 1924, with only 18 acres and 54 chickens. Today, the farm is still family owned by the third and fourth generation and one of the largest egg farms in upstate New York.
The farm also grows organic corn, soybeans, wheat for chicken feed, green beans and peas for Wegmans, and beets for Love Beets.
Learning the Ins and Outs
While working for Kreher Family Farms, Mays was trained in both field and management work. In the field, he was able to learn and conduct irrigation planning and layout. He also gained experience in tractor work, for example, running combine mowers and many tillage implements.
During his time in the office, Mays worked side by side with other agronomists, farm crop managers, strategic planners, and the CEO and CFO of the farm who gave him the opportunity to help plan future crops and work on capital expenditure for 2019.
Mays states, "Overall this internship was incredible. I got to put my foot in the door of a multimillion-dollar company that's only 12 minutes from my house and learn an immense amount."
Opportunity of a lifetime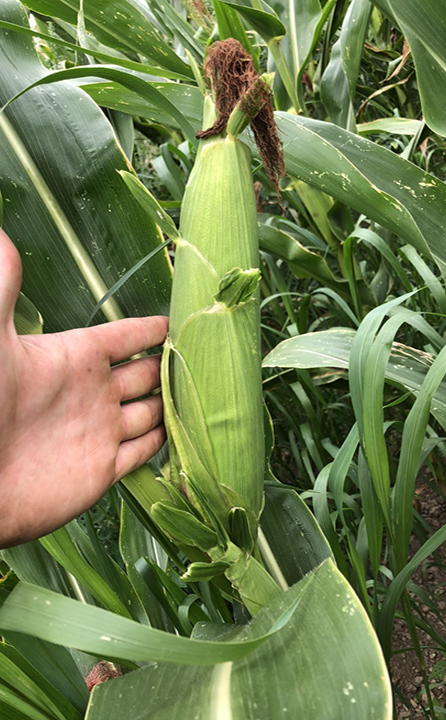 Upon graduation, Mays has accepted a full-time position with Kreher Family Farms and is eager to return home to continue his work with them in his new title, crop manager of organic beets.
Mays credits his education at BW for his success. "I feel that not only as a student but also as a person, BW has helped to make me well rounded. Because you take a wide variety of courses, not just the ones that directly apply to your major, you have to be open minded and adaptive to change. The buffet of courses I've taken has given me the ability to learn quickly and excel in everything."
Next month, Mays will be presenting his internship experience to Dr. David Krueger's Green Business class, offering what Krueger calls a perfect window into food systems and "the ways big agriculture can adapt to more sustainable farming methods."