Broadcasting alumna is morning radio show producer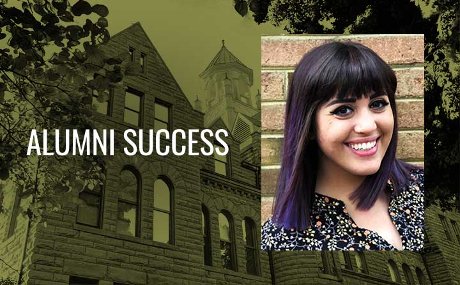 Good morning Cleveland! WNCX-FM 98.5 "Cleveland's Classic Rock" has named Alanna Crummie '16 as the morning show producer. She worked part time as talent before she even graduated with her Bachelor of Arts in broadcasting and mass communication.
During her time at BW, she worked for the University's radio station, WBWC-FM 88.3 "The Sting." She took on numerous roles such as on-air talent, street team director, promotions director and programming director. In her senior year, she was a 2016 Intercollegiate Broadcasting Society finalist and received a trophy for Best Show Promo for her specialty show, Chart Toppers.
"BW prepared me so much for this job … I wasn't in sports or theatre or even Greek life — I dedicated my four years to WBWC so I could learn as much as I could," said Crummie.
Crummie worked part time for Entercom Radio, formerly CBS Radio, for over a year and a half before being promoted to a full-time spot as the morning show producer at WNCX in August 2017.
STUDENT AND PROFESSIONAL AT THE SAME TIME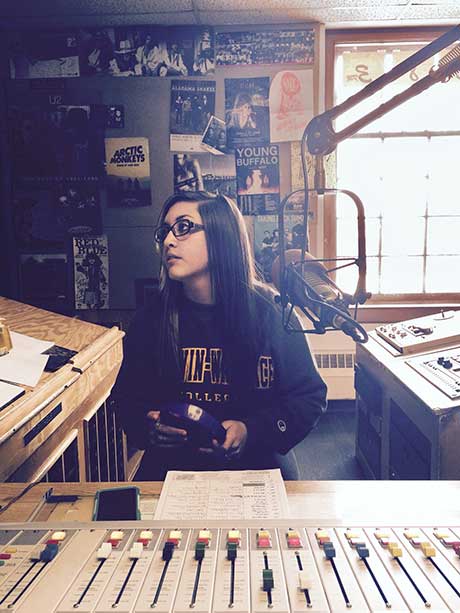 Being a full-time student, working at WBWC, working as a night manager at a grocery store in Medina and working at Entercom was tough. Crummie would often end her night shifts at 3 or 4 a.m. then sleep in the campus radio station office for a couple of hours before heading to class.
As show producer, she creates content to be played during news, sports and entertainment updates. In addition to on-air content, Crummie produces content for the web including blog and social media posts.
WNCX is a commercial radio station that launched in 1986. The station is known for being close to the audience it serves — the Cleveland and Northeast Ohio area. It is the only classic rock station that plays rock 'n' roll's greatest hits.