Political science journal names BW editor, opens doors for students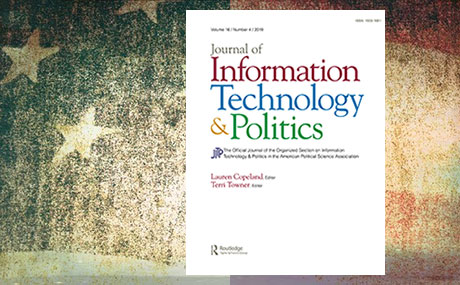 There's a new journal editor at Baldwin Wallace.
Dr. Lauren Copeland, assistant professor of political science, has been named co-editor of the Journal of Information Technology & Politics (JITP) and is leveraging the post to provide opportunities for BW students to get involved in the national academic publication. 
Copeland, who also serves as associate director of BW's Community Research Institute, has tapped political science major Anxhela Dalipi '22 and political science and history major Jonathon Smith '20 to serve as editorial assistants for the journal.
Learning by doing
Smith, who supported the Journal's work in a credited role over the summer when Copeland was acting as interim editor, says the work has helped to shape his future academic and career goals.
"This position, along with my other work with Dr. Copeland, whether it has been in class or through the Summer Scholars program, has helped me determine that I want to have a career in political communications, and I plan on pursuing doctoral programs in the field."
"Working on the Journal has been a great learning experience and is teaching me new skills that will help me in the future," said Dalipi. "My career goal is to become a lawyer, and my experiences at BW, especially with the faculty, have been tremendously helpful. The BW faculty is very supportive and is helpful when it comes to networking and getting to know people in the field."
Flagship journal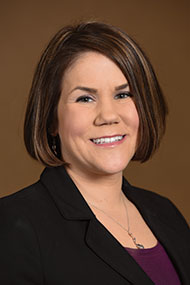 JITP is the flagship journal for the American Political Science Association's Information Technology and Politics section. The journal, which was established in 2004, examines the interplay between information technology (IT) and politics and publishes articles examining the applications of IT in political campaigns, elections and the broader public sphere; the implications of IT use for individuals and their political behavior; the political economy of IT; and the governance of the Internet.
Copeland will be working alongside co-editors Dr. Terri Towner of Oakland University and Dr. Jason Gainous of the University of Louisville.
Active voice
Copeland recently co-authored a guest commentary on "Teaching impeachment in an age of poor civic literacy" for The Plain Dealer/cleveland.com.
In addition, her co-authored meta-analysis of 66 studies on political consumerism has been accepted for publication in the International Political Science Review. BW students, past and present, contributed to this research project.